David Henderson
Chief Geospatial Officer, Ordnance Survey
Keeping track with future trends - setting the pace for geospatial
In the 1990s, Bill Gates reflected: "We always overestimate the change that will occur in the next two years and underestimate the change that will occur in the next ten." Writing at the mid-point of a year which has already seen extraordinary social, environmental, economic and political change, I can't help but wonder if 2020 has caused him to reassess this view!
It was only two years ago that the United Nations Committee of Experts on Global Geospatial Information Management (UN-GGIM) requested a third review of its future trends report. Much has changed since then, indeed when we met in New York in 2018 could any of us have predicted a world in lockdown?
Since the Future Trends in Geospatial Information Management: The Five to Ten Year Vision first edition was published in 2013, the report has provided strategic insight on the mid to long-term developments in geospatial information. The Future Trends third edition has been authored on behalf of UN-GGIM by Christin Walter of Ordnance Survey (OS) and is designed to capture what is happening across the technological and non-technological environments in which we all work. It is not intended to be a futurology report, rather it is grounded in the specific links between particular trends that impact on our collective activities.
Prepared through a global consensus process, the report complements the Integrated Geospatial Information Framework (IGIF) by helping to ensure that the Framework integrates and takes advantage of the latest innovation and trends. We expect it to be presented to the Committee of Experts for adoption at its tenth session in August 2020. In the meantime, I'd like to highlight some of the issues discussed in the final question and answer of our virtual session on Tuesday 9 June.
It has been my pleasure to introduce the draft of the third edition at the UN-GGIM Sixth High Level Forum and to chair the panel experts discussing its relevance and application to national priorities and action plans. Whilst it was really disappointing that we couldn't welcome delegates in person, the level and breadth of interest from the global geospatial community has been phenomenal with representatives from 96 countries taking part in our virtual event.
As well as exploring emerging themes, this third edition highlights changes to the trends identified in the previous two reports, showing how geospatial information and technology underpin national governments, and documenting the increasing role that geospatial information will play as part of the 2030 Agenda for Sustainable Development. The trends are grouped against five overarching industry drivers: Industry structural shift; User requirements; Policy and legal; Technological advancements; and the rise of new data sources and analytical methods.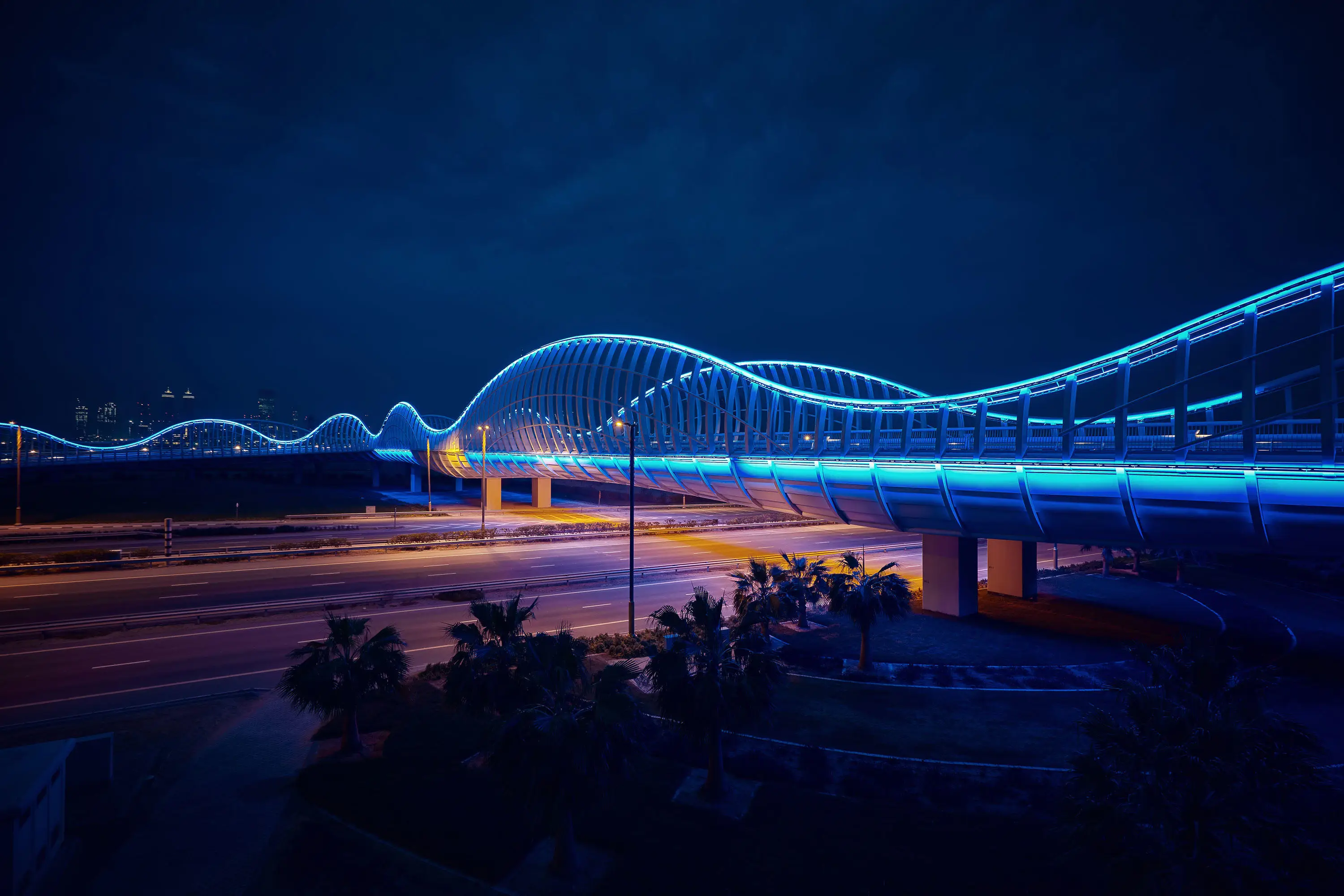 Some of the biggest disruptions, biggest impacts, and biggest opportunities for us as a community will arise from these innovations and trends coming together. Every nation will experience a transformation in their response; the report tries to recognise that every nation is starting from a different place, starting with different experiences, different current policy contexts and different levels of geomaturity. The use and affordability of technology, as well as analytical methods, have the potential to reduce the geospatial digital divide over the next decade, with discontinuous change creating opportunities for many nations to leapfrog into the future and make rapid progress.
Within the geospatial sector, we're all passionate about the power of place and are known for our innovative approach. How we convey this beyond our community, and in particular the next generation, is a key question. Can we embrace skills development alongside this reputation for innovation?
We know that the value of location is widely recognised with geospatial data increasingly accepted as just one type of 'data' by many stakeholders. Alison Rose from Geoscience Australia believes that we must excite people about the possibilities of data science, identifying data analytics and visualisation supported by strong spatial skills, as fundamental requirements.
Jeremy Morley, ​Chief Geospatial Scientist at OS agrees, noting that many technological developments, such as the integration of utility data, smart building and architecture, are emerging from outside our community. He says it is important that those coming into the sector understand data in fundamental ways and are open to future opportunities of using geospatial to interlink information. In this way, the data-centric organisation becomes key, enabling collaboration by linking skills, knowledge transfer and capability across multi-disciplinary teams.
With 'data everywhere', demand for data that provides insights beyond that of visualisation is increasing. Christin Walter has detected a shift from a focus on data collection and products to data that provides answers linked to specific user requirements. This highlights ethical and trust considerations and the necessity to fully understand what data from different channels actually represents.
Demonstrating the comprehensive capability of the full spatial community in delivering insightful data to meet to industry's key challenges is vital. It requires collaboration and strong leadership to help realise and communicate how quality, timely data can help decision making.
For Paloma Merodio Gómez, INEGI México, partnerships are crucial for bridging the digital divide. Working collaboratively to provide access to data that can be easily replicated in easier and faster ways is essential for countries that need to leapfrog to geospatial maturity. In addition, she sees the trends outlined in the report as an opportunity to invest in skills and technology that will accelerate national geospatial development and capabilities.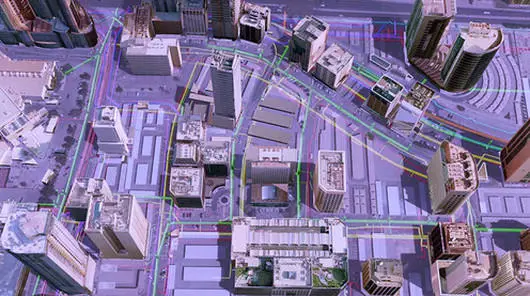 Covid-19 has brought forward this process in ways we could never have imagined, with the temporary halt to on-the-ground activities requiring the rapid identification and use of alternative data sources. It has impressed upon us just how interconnected our world is and why it is imperative that we continue to develop our understanding of people and place. Above all, it has shown us the need to integrate the human dimension in data.
Today, the Covid-19 pandemic has highlighted again how geospatial infrastructures have become an essential component of disease prediction, prevention, and response. From analysis of spatial big data to trace people's movements; using contextualized data, digital maps and technologies to predict behaviour; visualisations that make data more easily accessible; and machine learning techniques using aerial and satellite data help assess how environmental changes may impact infectious disease transmission.
The post Covid-19 world is therefore pointing towards the rapid acceleration of a number of trends that otherwise would not have presented themselves so closely. I'm going to conclude my overview by quoting George Percivall from Open Geospatial Consortium who neatly sums up why working in the geospatial community is so rewarding and so vital to society, and never more so than in times of international crisis.
"We are enabling people to understand what is happening even though we are locked in our homes. Our data not only provides a better understanding of the world but also the risks and challenges that lie ahead."
I urge you to read the draft report which is available here. The first chapter provides a high-level analysis of the top global geospatial drivers and trends that are predicted to have the greatest impact on the geospatial industry over the next five to ten years. The chapters that follow provide updates, where relevant, on the trends identified in the previous two editions. It concludes by producing an overview of the topics covered by all Future Trends reports since the publication of the first edition in 2013.
To date, 103 UN member states, organisations and relevant expert stakeholders from all over the world have contributed to this revision. I would like to thank everyone who contributed their expertise and professional insight to the report and allowed us to use their collective inputs.