Elizabeth Fonseca
Senior Manager for Air Quality, Environmental Defense Fund
How mapping pollution can lead to cleaner air
Reports consistently show the air in London often exceeds safe limits and can lead to illness and is attributable to early deaths.
To combat this, Environmental Defense Fund Europe (EDFE) has partnered with the Mayor of London to provide granular, hyper-local air quality data through an extensive network of stationary and mobile pollution sensors. The aim of the collaborative project, Breathe London, is to test state-of-the-art monitoring technology and arm the public with street-level information using real-time pollution maps.
Breathe London's monitors detect nitrogen dioxide, particulate matter of various sizes, ozone and carbon dioxide. There are over 100 stationary pods, as well as two specially-equipped Google Street View cars, so we can combine different types of data for a clearer picture of air quality. In addition to EDFE, scientists from Cambridge University, Cambridge Environmental Research Consultants (CERC) and the National Physical Laboratory (NPL) have been analysing the data and providing insights about the pollution.
The capital city is the perfect place to test how smaller, cheaper and portable air quality monitors perform. London already has networks of regulatory-grade air monitors, including the London Air Quality Network and Air Quality England, so we can compare our results against this existing network and refine the scientific methods from there.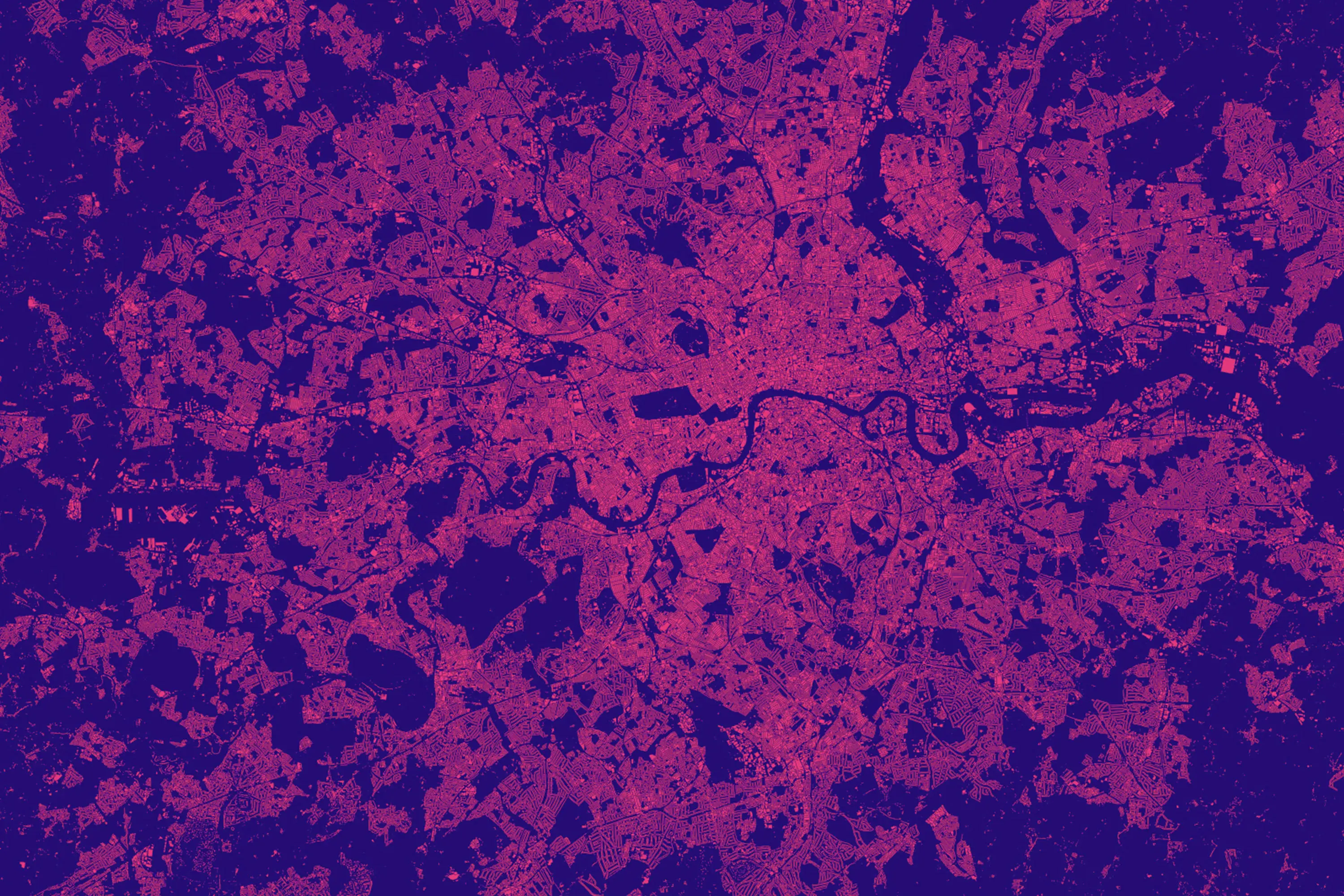 One of the scientific methods the project aims to advance: More accurately identifying the sources of pollution. By collecting carbon dioxide levels, we are able to conduct sophisticated analysis to determine if the pollution has been generated locally, or whether it has been carried by weather patterns from nearby sources like agricultural and industrial areas, other countries or even the Sahara desert. Understanding the sources gives us a more granular picture of what is causing pollution and which sources can be addressed through policies and local action.
The next step is taking the data and putting it in the hands of the public and decision-makers to raise awareness of what's happening at the local level and influence action.
For example, our network uncovered a pollution hotspot around a bus garage in a residential area in North London. The existing models showed that the pollution levels were acceptable, but a Breathe London pod near the entrance measured unusually high nitrogen dioxide readings, likely exposing homes nearby to very high levels of air pollution – which weren't otherwise being recorded. Transport for London has since taken a closer look at this garage and begun to implement measures to lower its pollution.
Breathe London aims to provide data for sensitive locations – places like schools and hospitals, where the air is being breathed by people most at risk of respiratory problems. Local data can help people lower their own exposure to pollution, and targeted action should be focused on these areas first.
The data can also be used to help assess the effect of government policy. For example, the Mayor of London, Sadiq Khan, has introduced the Ultra Low Emission Zone, which charges older, more polluting cars to enter the city center. The data we're gathering is helping to inform how well that policy is working to lower pollution.
Once we have learned more about the monitors' reliability, the next stage is to share lessons learned with other cities. The project has been running for a year and was recently extended to mid-2020 so that we can produce more robust data.
The data is all available on our online map, and anyone can view or download it. Open data is fundamental to the work that the EDFE is doing as part of Breathe London.
Beyond Breathe London, EDFE is working on an air pollution bill that would require the UK Government to improve air quality – by harnessing the power of monitoring data and targeting the root causes of the problem – and make it safer to breathe.
The Breathe London project aims to shed new light on lower-cost sensor technology and its potential to provide better air quality data at a hyper-local level. We hope advancing the science and raising awareness around London's air quality crisis will help inform targeted policies, bring air pollution to safer levels and protect the most vulnerable in society.