Laura Sandys
Chair, Energy Data Taskforce
Reaching net-zero with tailored energy solutions
The UK's energy system is undergoing a rapid transformation – with much change targeted at decarbonisation. In the past two years, just over 50% of all electricity generated in the UK has come from low carbon sources. Two factors will help us to achieve net-zero carbon emissions – digitalisation and decentralisation. To reach peak efficiency the country needs to make the most of its assets, however small or remote – for which new technologies will be vital.
One size does not fit all when it comes to incorporating our various energy solutions into a zero-carbon network on a national scale. Stoke-on-Trent cannot rely on the same resources as a village-like Chipping Norton – not only are energy demands likely to vary, but critically, energy systems must be designed for the location and characteristics of each particular area.
For instance, there will be assets, such as solar panels, that fit ideally into the geography of an area. Only by taking these geographical features into account can we ensure the most efficient energy system is delivered, and that it will provide the best service and price for local businesses and consumers.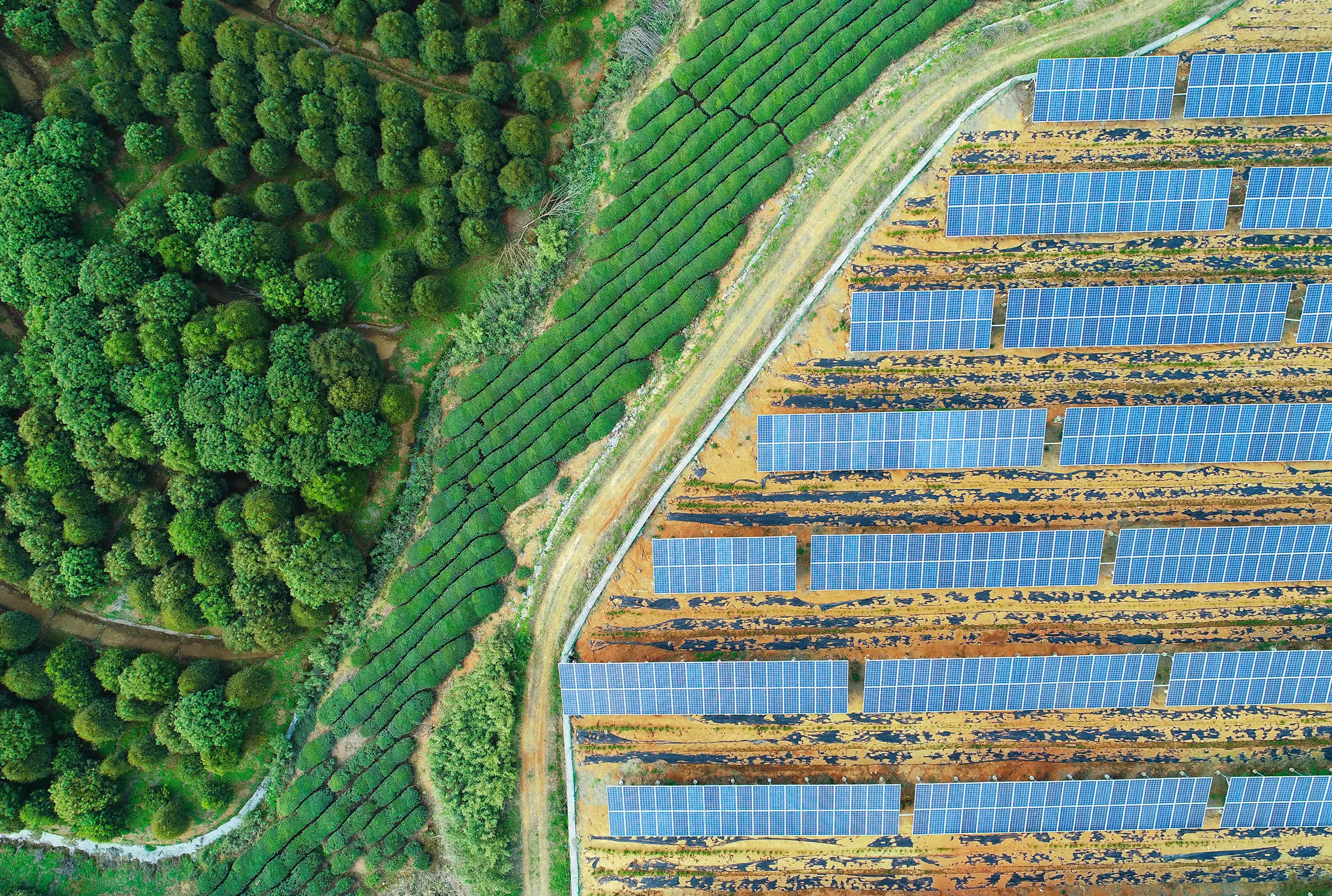 This applies beyond major assets such as power stations, wind turbines and large-scale solar panels. To unlock decarbonisation, we need to draw on smaller assets such as electric vehicles and roof-mounted solar panels. Equally, not only will major organisations need to take part, but small industrial companies and even consumers, will be central to helping to optimise the system across the UK.
Location data is a critical factor in maximising the potential of energy assets in specific towns or cities. If we do not know the location of existing assets, or where new assets are in relation to other parts of the network, we will inevitably end up failing to utilise them effectively. Location also allows us to more-precisely deploy smart technologies, and base the acquisition of new assets on future needs for a given place in the country.
The Energy Data Taskforce is keen to create a digital map, available online, ensuring that all the assets in the UK energy network are recorded and located to a high degree of accuracy. This will provide important operational data for cross-sector infrastructure solutions as well as lay the foundations for a national Digital Twin. It will also allow investors and innovators to identify new opportunities based on technology, location and need. In addition, the map will unlock economic development planning and local solutions to issues around energy use and demand.
In our report released in June this year, 'A strategy for a Modern Digitalised Energy System', we produced key recommendations for achieving a net-zero carbon future for the UK – all facilitated by digitalisation. Through two fundamental principles, the networks can start to secure a decarbonised and decentralised future of energy in the UK. These principles include the presumption that data is open, to maximise its value, and that gaps can be filled through the collation of new and better-quality data, enhanced by digitalisation and the introduction of technologies like artificial intelligence (AI) for improved mapping.
Regulation needs to be flexible and agile to fully benefit from such a system. Increased system visibility will allow for much more granular and accurate assessment of an assets physical characteristics, as well as potential interactions with surrounding networks.
Government bodies are already implementing such solutions in Australia – leading the way for the UK. The initiatives have led to creative solutions for improving the reliability of the grid and finding new answers for reducing costs and removing carbon-reliance.
To solve these challenges, this project will need to be highly collaborative, bringing together regulators such as Ofcom, the Environment Agency, Ofwat, and the Department of Transport among others. Uniting organisations under universal principles enables us to layer different levels of infrastructure coherently, opening the doors to a more connected and decarbonised future.
When it comes to the future of the energy system, the key to a fully optimised network is location –so we can better identify and use our existing assets, as well as highlight opportunities for progress. Our energy network needs to be tailored to local environmental, social and economic demands, so the foundations of a smart energy system can be built. This will be a significant step forward in laying the building blocks for the UK's Industrial and Clean Growth strategy goals.