Roland Leigh
Tehnical Director, EarthSense
How to reduce exposure to air pollution
A recent UN report found the air in 44 UK towns and cities is dangerous to breathe, and air pollution is thought to cause up to 4.2 million premature deaths from a wide range of diseases.
What if we could change consumer behaviour? What if air quality became a key factor in everything from town planning to travel plans? Instead of just choosing the fastest or cheapest route to work, people might choose the cleanest route; and instead of simply choosing a postcode with better schools, parents could also choose postcodes with cleaner air.
This is coming closer to reality with the increase of accurate data on the location and causes of pollution hotspots.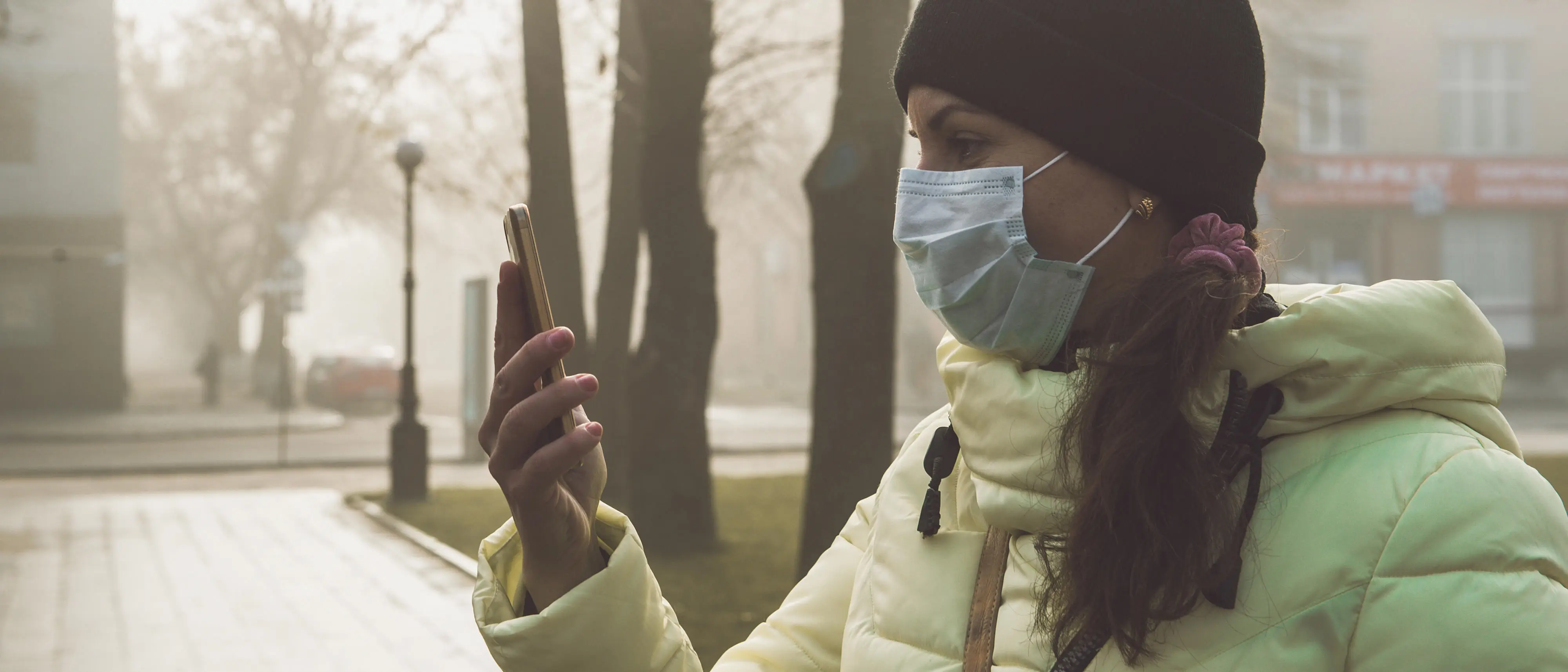 Our goal is to proactively predict and prevent poor health, by making location-based air quality data accessible to the public. These insights can help re-route people around air pollution hotspots and make our daily lives safer.
We have used location-based air quality information to expose air pollution at peak times of the school run. Moving forward, location-based data will be used to identify the potential impact of air quality along routes on children's health. This could be used to build a smart app that parents and schools can use to create a 'healthy school run'.
We also partnered with environmental risk analyst Future Climate Info to enable homes to be 'rated' in terms of their potential exposure to air pollution. This will give buyers access to detailed information about household air quality – making clean air key in home-buying decisions and incentivising developers to create cleaner housing developments. We could see house prices reflecting air quality just as they do the quality of local schools, transport and amenities.
These projects offer a snapshot of how location data could transform public health by pinpointing pollution hotspots and help incentivise better travel and town planning. Location-based datasets on everything from industrial and transport infrastructure to green space could be used to analyse the impact of nearby factories or roads on local homes, hospitals and schools.
Ordnance Survey recently matched NHS health data with local infrastructure maps to expose the link between child obesity rates and the proximity of takeaways to schools. We could similarly match location-based health data with maps of transport or industrial developments to explore any linkages between emissions and acute health conditions such as asthma.
Location data could even be matched with meteorological data to provide a birds-eye view of all the factors influencing pollution at street level. This includes wind direction, the density of foliage and height of buildings, which impacts on the flow and dispersion of air pollution.
Combining this with our maps of physical infrastructure, we use an advanced technique called Computational Fluid Dynamics (CFD) to model the flow and dispersion of air pollution around buildings and built-up areas.
This high level of data provides insight into exactly how our cities 'breathe' and is essential to informing the likes of clean routing mobile apps – so you can find a cleaner route to work in the morning. The model also works in real-time too, so users can stay informed throughout the day.
We also use Ordnance Survey location data for our national MappAir® model, to identify regional boundaries. This brings together data with machine learning, so air pollution can be visualised across the country. Anyone can also access our air quality index, using Ordnance Survey postcode data so you can map pollution levels in your local area.
Ultimately, location data could help us all better understand and illuminate the many factors behind poor air quality and poor health, incentivising and informing healthier travel, housing and town planning.