Jennifer Schooling
Director, Cambridge Centre for Smart Infrastructure and Construction
Smart cities: a tool, not a destination
Despite the futuristic images the term conjures, a "smart city" is merely a well-managed city aided by digital technologies. One of the primary challenges in achieving success for smart cities, and the reason many initiatives have failed to make it past the pilot stage, is that they have been driven by a focus on implementing the technology rather than achieving the end policy goal, such as improving access to education, or better transport links.
While the digital revolution is still in its infancy, the UK is in a prime position to lead on smart city strategies – if the right opportunities are seized. We have the talent and resource to be a world leader in smart infrastructure. With only one per cent of the world's population, we claim an impressive 12 per cent of all research citations. We are also lucky enough to be home to organisations like the British Geological Survey and Ordnance Survey, with longstanding data expertise.
That said, there are challenges to overcome. Structurally the UK infrastructure and construction industry is siloed in its organisation. Major infrastructure projects in the UK have historically been much more input- than outcome-driven, with focus on short-term deliverables rather than the whole-life benefits of the project. In some large-scale infrastructure projects, there can be a rush to get "spades in the ground", sometimes to the detriment of strategic intent and design. Project stages are often delivered in isolation from each other –resulting in necessary data gathering being repeated. Furthermore, when organisations working on major infrastructure projects are provided with data, it is often not accompanied by metadata confirming provenance.
The digital revolution provides us with the opportunity to use the wealth of data we generate to build bridges across this fragmented sector and enable more efficient infrastructure development. Generating large amounts of data presents an opportunity to extract and exploit its full value.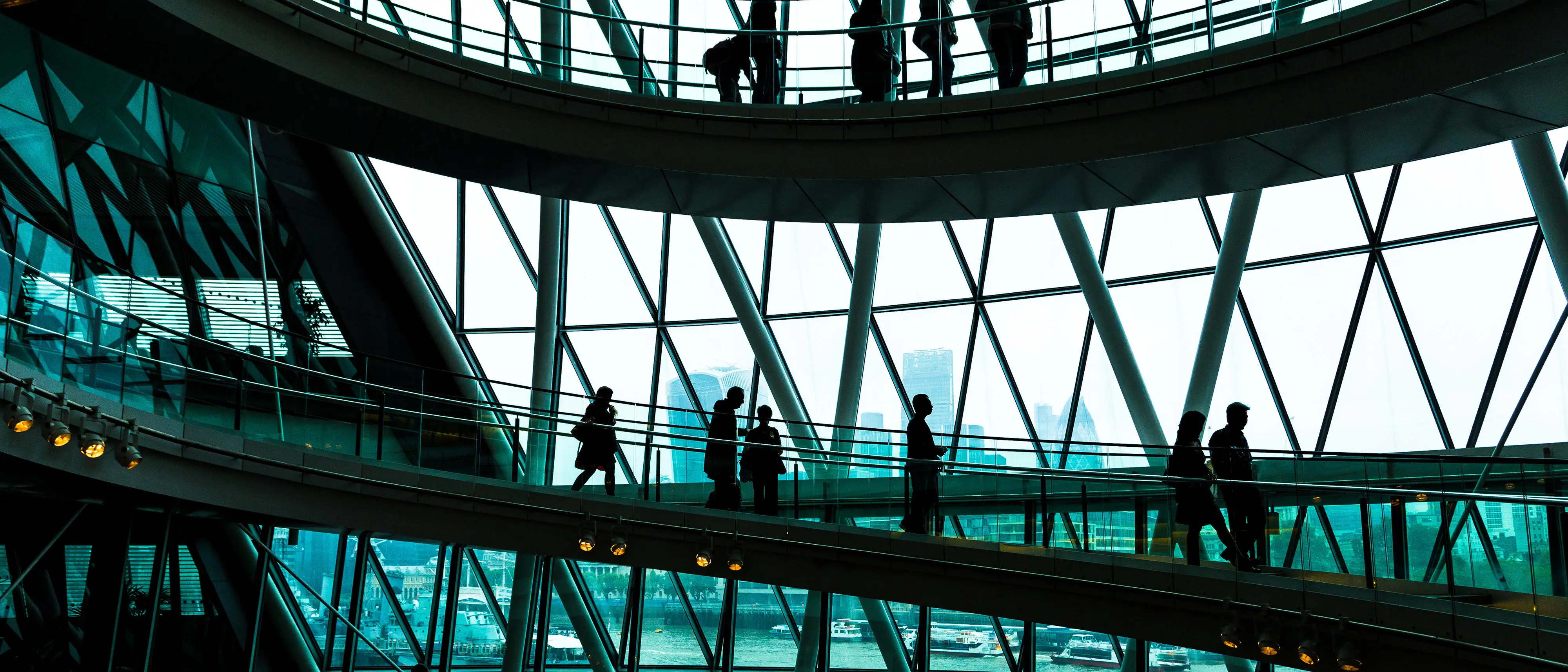 Geospatial data is critical in the development of smart cities and infrastructure projects. Currently, infrastructure maintenance and building projects across the UK lack reliable data to identify the location of underground assets. Organisations are not compelled to register uncovered data, and historical data is unreliable, originally required for a different purpose and not updated or curated.
While there has been some work done to address these concerns, a lack of reliable location data can lead to potentially dangerous miscommunication about the position of assets, including underground infrastructure such as power cables, gas and water pipes. There needs to be strategic collaboration between infrastructure organisations to ensure data provided to clients and relied on by contractors is reliable.
Making better use of data throughout the infrastructure cycle is key because there is a clear connection between infrastructure data and the outcomes for the ultimate customers, the people living in our cities and towns – better decisions, based on better data, lead to better outcomes. Improving the collection and secure sharing of data between organisations delivers a number of benefits; time is saved, duplication of tasks avoided and more value is secured for public and private funds.
A framework for sharing data is an important step in ensuring the information gathered is effectively used to inform the planning, design, and construction. The Centre for Digital Built Britain's Digital Framework Task Group's output, The Gemini Principles, sets out the foundational values to direct the information management framework to guide the development of the National Digital Twin – an ecosystem of digital twins connected by securely shared data. Safe data sharing can help projects from different sectors understand their relationship to one another.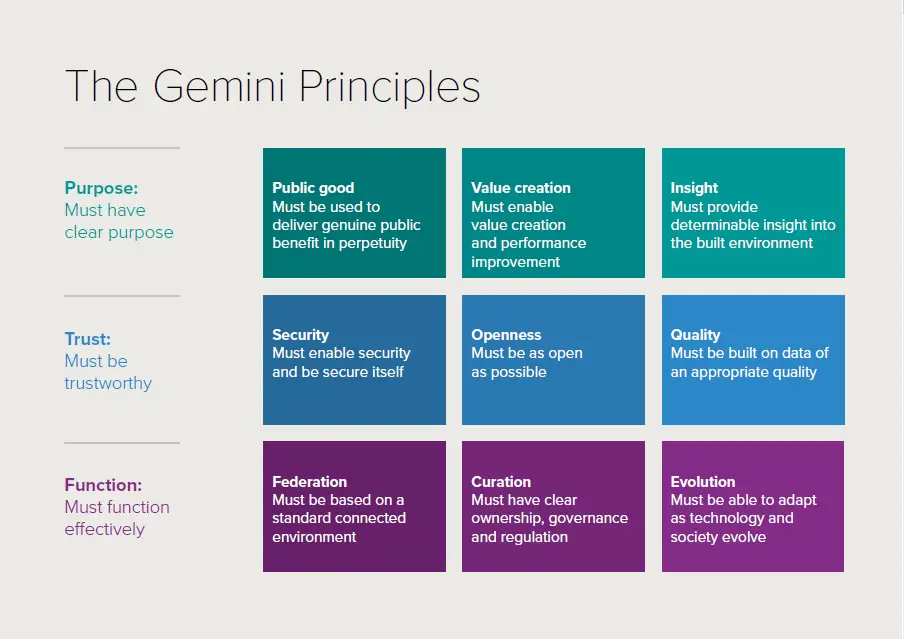 The UK has a major opportunity to improve data sharing across a collaborative industry to ensure we take a global lead in the development of smart infrastructure and smart cities. We have the potential to improve sustainable development, health outcomes, transport efficiency, and quality of life in urban environments around the country. Geospatial data is both a vital component of infrastructure planning and a means by which to connect the dots across the complex puzzle of UK infrastructure networks. By recognising its importance and working to reduce the compartmentalisation of the industry to make exchange of critical information easier, smart city technologies become achievable and the social and economic benefits they provide can once again take precedence.