Professor Kathryn Moore
President of the International Federation of Landscape Artists and Professor of Landscape Architecture at Birmingham City University
The National Park, re-imagined
When we think of a National Park, our natural inclination is imagining beautiful, unspoilt and largely remote rural areas. But there are swathes of natural beauty in the heart of metropolitan regions, too.
Last year, as we approached the 70th anniversary of the National Parks and Access to the Countryside Act, 1949, environment secretary Michael Gove last year announced a review of our current network of National Parks. He said that "amid a growing population, changes in technology and a decline in certain habitats, the time is right for us to look afresh at these landscapes".
My response was to put forward a vision for a new and radically different West Midlands National Park that can adapt to an entirely different set of demands here in the 21st century.
With the youngest, fastest-growing, most diverse population in the UK, the imminent arrival of HS2 plus the hosting of City of Culture 2021 and the Commonwealth Games, the West Midlands has a unique opportunity to re-discover a vast, hidden landscape that has been largely overlooked and undervalued for decades.
Spanning three major cities, this park would create hundreds of miles of green space and conservation areas. Once, Birmingham was known as 'the city of a thousand trades'. A West Midland National Park could see the area categorised as 'a region of a thousand cycle and footpaths, a thousand parks and squares and a thousand lakes'.
I've studied and created many maps to help develop and share this vision. They show that the West Midlands plateau, a watershed between two of the largest river systems in the United Kingdom, is one of the most geologically diverse regions in the world. This immense rolling landscape, the nexus of the UK's major agricultural regions, with its complex infrastructure of canals (it has more than Venice), highways and byways is married to some of the most beautiful, forgotten areas in Britain and awaits a re-imagining for millions of people.
The plans I'm creating involve inverting maps. Traditionally the maps in the region highlight roads and buildings. This is how most of us navigate our native land, almost oblivious to the shape of the physical ground we inhabit. The maps I've drawn highlight the contours of the landscape, the rivers, streams and its geography.
They challenge our perceptions of the region, enabling people to see it in a completely different way. I want to make people proud of where they're from, understanding the region's industrial heritage together with the landscape which made that industry possible.
By encouraging cross-boundary working and delivery, a National Park here would be a vehicle to help drive social, economic and environmental change in the region. It would embrace the ambition in the 2018 DEFRA 25-year plan to redefine national parks, focusing on the relationship communities have with a landscape that shapes their cultural identity, pride and self-confidence.
This is a vision of what the West Midlands could become when the significance of its landscape is properly realised and celebrated. It will profoundly change the identity of the region. Above all, this proposal's central purpose is transformation, not just conservation and protection.
The delivery of HS2, City of Culture 2021 and the Commonwealth Games will bring a massive economic boost to the region, and the park could play a significant role in this legacy as a fantastic natural and cultural resource with its own visual identity, a rich diversity of urban and rural habitats, wildlife, heritage and sport.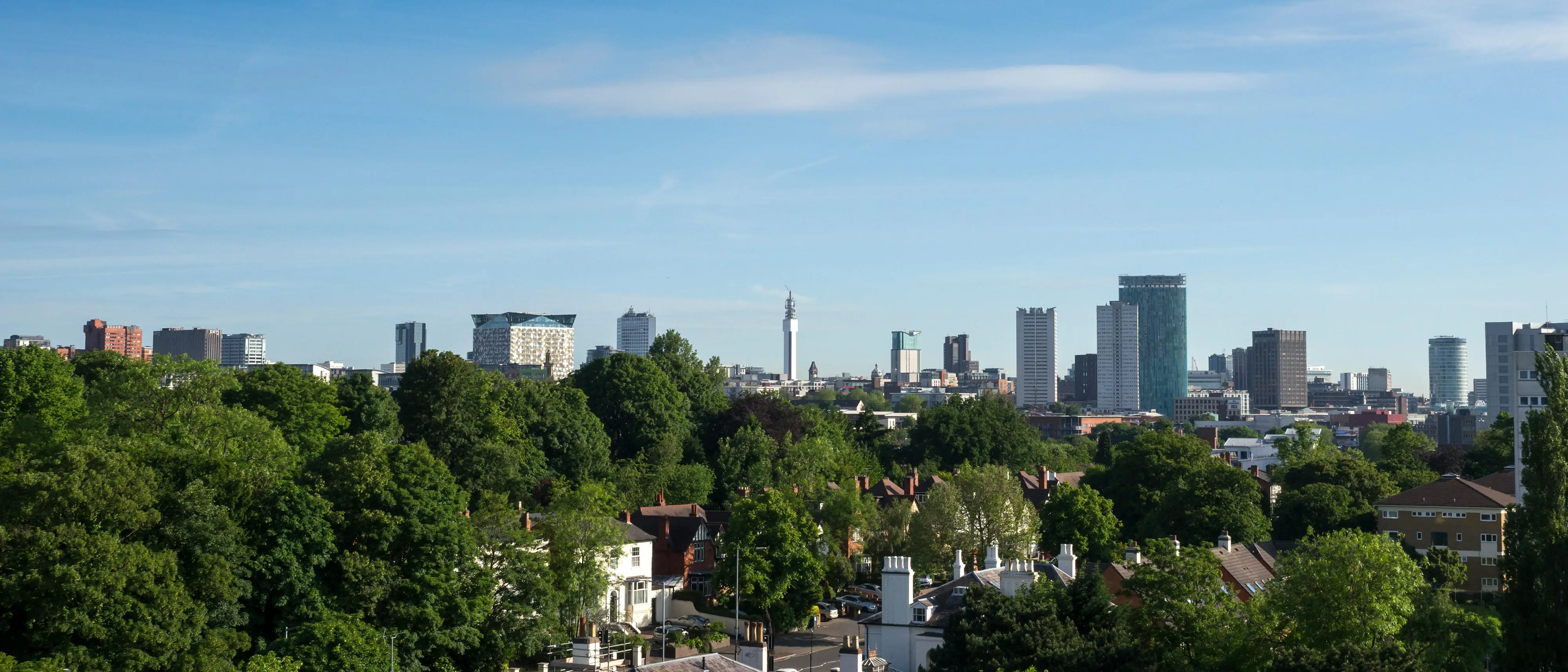 The West Midlands with its muscular, working landscape is inextricably linked to the extraordinary imaginations of its foremost industrialists, scientists and thinkers such as James Brindley, Thomas Telford, James Watt and Matthew Boulton. The park would be a living and lasting testimony to their vision and ambition.
It would be an embodiment of the civic pride and engagement espoused by the likes of George Cadbury and Joseph Chamberlain, ready to engage with the region's Industrial Strategy in ways which are sustainable, productive and attractive.
This 21st-century vision for a new kind of national park coincides with plans for a United Kingdom on the verge of a second agricultural revolution. There is a gathering world focus on high-tech agronomy, reforesting, organic growing, water storage and cleansing. A post-Brexit UK should be in the vanguard of this revolution, creating new models of rural/urban localism, and the West Midlands offers a perfect platform for people here to create and develop the capacity to introduce new skills to the wider world.
Rekindling and re-inventing the connection between communities and the space they inhabit, recognising the pride people take in that space, its cultural identity be it urban, suburban or rural is very much a modern, contemporary view of how our landscapes work.
This is an ambitious, long-term proposal that needs to be actioned now. HS2 and the Games will give us a perfect opportunity to re-imagine a long-forgotten landscape, creating a living, working national park, for jobs, education, good health and well-being, leisure and above all, for a high-grade, sustainable environment. Because the quality of our environment is equal to the quality of our lives, it's an equation as simple as it is compelling.
So compelling, in fact, that it's already gained considerable traction, nationally and internationally. Capitalising on the keen interest expressed from all quarters – government, education, civil societies and business – it's our intention to partner with these and other interested organisations, institutions and communities to work collaboratively to achieve real change.