Do you have a passion for the outdoors? Could you be a future OS GetOutside champion?
2 Dec 2019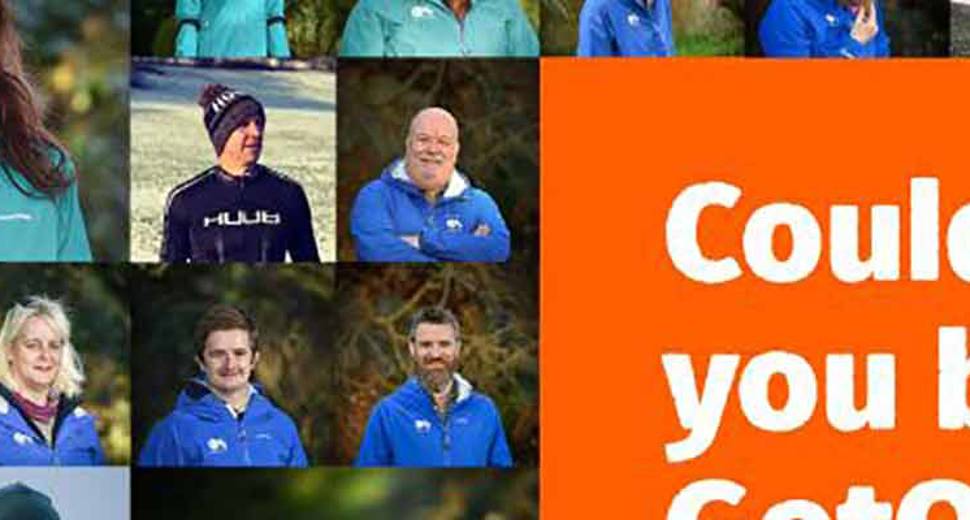 Ordnance Survey (OS) has opened the doors to recruit the next wave of OS GetOutside Champions in its mission to help more people to get outside more often.
Applicants need to act quickly, as outdoor enthusiasts across GB have until Friday 20 December 2019 to apply to join the 2020 programme.
All you need is a resounding passion and excitement for being outside, some great stories and a few ideas to help make a difference to the lives of around 20 million people across Britain who struggle to spend enough time outside.
"We are hugely excited to be welcoming a new group of incredible individuals next year" says Liz Beverley from OS.
"We know, that working alongside our existing champions they will trailblaze the way for the next generation, shifting screen time into green time.
"If you are an outdoor enthusiast, are ready to motivate and encourage others and can bring something new to the table, then you could become part of a formidable team."
She added: "It doesn't matter how old or young you are, your background, and even your ability. You don't need to have scaled Mount Everest or to have explored Antarctica, you just need to love the outdoors and have the drive to help make a real difference."
An audience of 6 million people
The GetOutside initiative was founded by OS four years ago to help combat the major decline in the UK's physical health. The initiative already reaches around 6m people a year but there is still more to done to inspire the whole nation to embrace the outdoors and to show people just how good it feels to be outside.
Research shows that on average adults spend over nine hours a day sitting down in a sedentary position, while only one in five of us meet the World Health Organisation's guidelines of 30 minutes of moderate to vigorous physical activity each day.
Professor Greg Whyte OBE, Olympian and physical activity expert said: "There are many areas where GetOutside can help tackle behaviours which lead to health-related problems in later life.
"We know from medical research that outdoor settings are rated more highly for restorative qualities than indoor exercise.
"We also know that exercise acts as a drug, physicians are even beginning to assess patient's habits and prescribe exercise or getting outside into green spaces."
If you think you're ready to make a difference make sure you apply through www.getoutside.uk before applications close on Friday 20 December 2019.