Driving geospatial innovation in Singapore
26 Sep 2018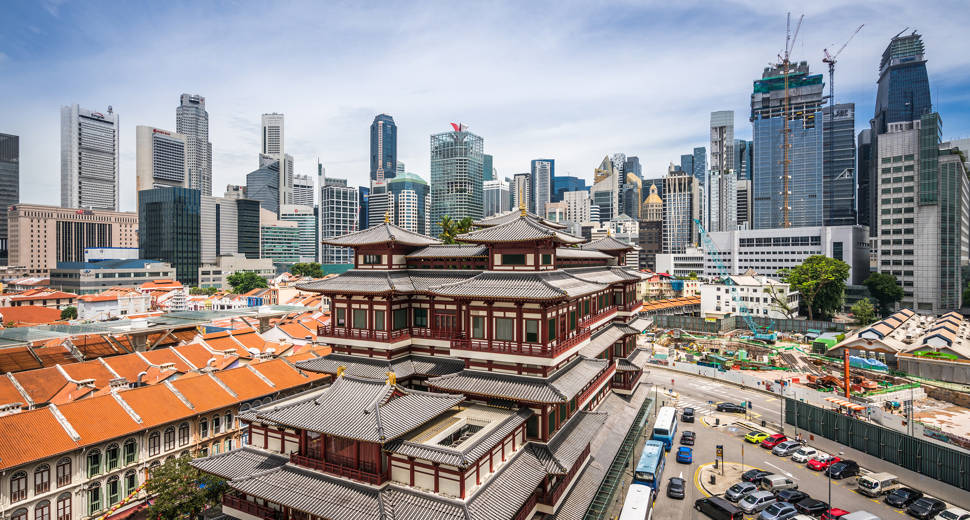 Managing Director of Ordnance Survey International, Peter Hedlund, and Singapore Land Authority Director of Geospatial and Data, Mr Ng Siau Yong signed the MOU which will see both organisations intensify focus on the promotion and use of geospatial information to support smart services and solutions which aim to benefit citizens, communities, business and government.
Building on the current, longstanding and strong relationship between OS and SLA, the MOU will support both parties in exploring new collaborations. For example, the OS and SLA aim to jointly hold events between OS' Geovation and SLA's GeoWorks, Singapore's new geospatial industry centre for start-ups, companies and interested communities in both the UK and Singapore. Over the past decade, Geovation has grown to become the world's leading incubator and accelerator programme for startups looking to develop businesses using location and land and property data. Another key focus of the MOU is the co-development of a proposal for autonomous vehicles, exploring data capture, data processing and standards.
Ordnance Survey CEO, Neil Ackroyd said: "Within Singapore, we recognize the leading role that the SLA has taken to drive geospatial transformation to power various smart city projects. The MOU builds on an already excellent relationship and will focus our work on strengthening the important role which geospatial information can play in decision making, enabling tomorrow's emerging technology and markets, and delivering against the smart city agenda. I am interested to see how the autonomous vehicle proposal develops. Within the UK, OS is leading on a Government funded project to help shape a national infrastructure capable of supporting a nationwide network of Connected and Autonomous Vehicles."
The MOU was signed at the Open Geospatial Consortium's Location Powers event in Singapore, in the presence of the SLA Chief Executive, Mr Tan Boon Khai, the British High Commissioner as well as William Priest from the UK Government's Geospatial Commission.
"As part of Singapore's Geospatial Masterplan, the SLA is taking a strategic lead to grow and foster a collaborative geospatial ecosystem by partnering with the industry. This memorandum of understanding will strengthen our ability to drive geospatial innovation in Singapore and the UK in collaboration with the Ordnance Survey. We look forward to share our knowledge in harnessing the potential of geospatial information and technology with our global partners," said SLA Chief Executive Mr Tan Boon Khai.
ENDS
About SLA
Singapore Land Authority (SLA) is a statutory board with the Ministry of Law. Its mission is to optimise land resources for the social and economic development of Singapore. SLA manages some 11,000 hectares of State land and about 5,000 State buildings, which have largely been tenanted out for a variety of uses. It also manages land sales, leases, acquisitions and allocation, developing and marketing land-related information, and maintaining the national land information database through digitised land information services. Being the national land registration authority for property transactions, SLA issues and guarantees land titles in Singapore. It also manages and maintains the national land survey system, where boundaries or legal limits of properties are defined, based on a coordinated cadastre survey system. The use of geospatial information is also spearheaded by SLA through a national collaborative environment where geospatial data, policies and technologies are established and defined, thereby fostering innovation, knowledge and value creation for the Government, enterprises and community.
For more details, visit www.sla.gov.sg or on Facebook and Instagram @SingaporeLandAuthority