Four ways to beat the winter blues this Christmas from Ordnance Survey
23 Nov 2020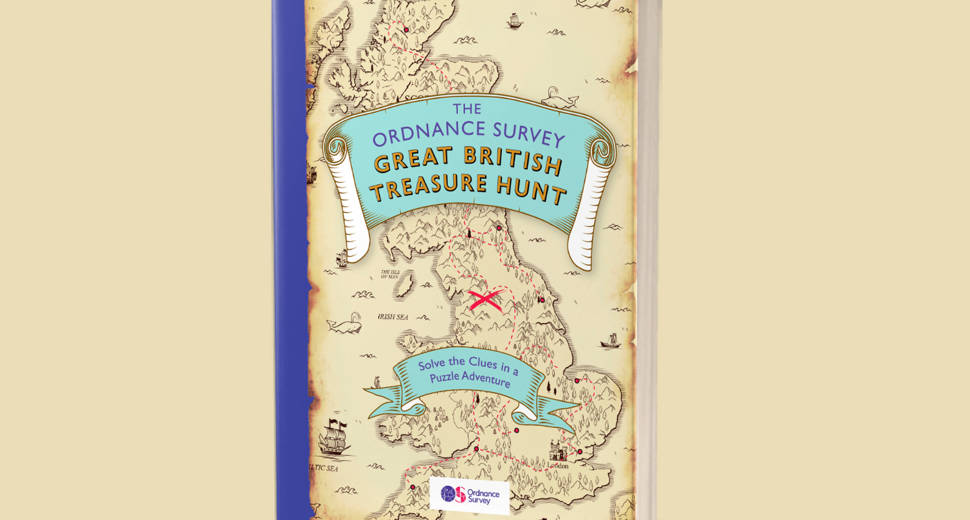 Add the global pandemic and the social restrictions, it is clear there is concern over the impact this winter is having on the nation's mental health.
Ordnance Survey wants to keep as many people as physically and mentally active as possible to help cope against darkening moods.
OS GetOutside champion Professor Greg Whyte said: "Spending time outdoors has a huge positive impact on people's mental health.
"People who are more physically active have lower rates of depression, they have improved mood and a single bout of exercise can dramatically impact on mood for the better."
OS has come up with four ways to help people's bodies and minds this festive season.
1. Explore the great outdoors with a free month's premium subscription to OS Maps app
OS is granting free access to its premium subscription for OS Maps for one month between Friday 23 November and Friday 30 November to celebrate Black Friday.
It gives everyone unlimited access to all 607 OS Explorer and OS Landranger maps available in Great Britain on desktops, tablets and phones.
You can search for, or plot and create walking routes from your own doorstep and plan out some fantastic adventures for the outdoors. Through OS Maps you can access over 3 million shared routes covering Great Britain.
You also get access to mapping for National Park trails, national cycle networks and local greenspace mapping, including parks and public gardens.
OS Maps also contains an Augmented Reality feature which uses the phone's camera to display over 200,000 points of interest across Great Britain, and an amazing aerial 3D viewer to visualise any routes you are planning to walk.
Nick Giles, Managing Director of OS Leisure, said: "Over the last eight months we have seen an explosion in the number of people using mapping to help them discover new places and adventures. It is vital that we all keep as active as possible during the winter months and OS Maps is a great tool to help us enjoy the outdoors safely."
To redeem use voucher code BFOSM when you sign up.
2. Challenge your mind with the OS Great British Treasure Hunt puzzle book
Keeping your mind active and connecting with the outdoors at the same time is a great way to lift your mood.
OS has published its OS Great British Treasure Hunt puzzle book in time for Christmas, and it presents the challenge of solving 350 clues found within 40 maps of the country.
You can set off on the book's quest from the comfort of your front room, and be inspired to visit these places in real life.
It is a great game to share with your family and friends.
3. Calm yourself with an OS Colouring Book
One way to keep anxiety at bay is to get out a set of pens or pencils and spend some time colouring.
The mental benefits can produce a calming and meditative state for adults and children alike.
OS has created the Great British Colouring Book for this purpose.
It is based on official OS maps, and contains 55 maps including iconic cities, recognisable tourist spots, and historical locations across England, Scotland, and Wales.
The book includes a huge double size fold out map of Central London and The Thames to complete.
And it is printed on heavyweight paper suitable for both pencil and ink.
4. Join the GetOutside challenge
The outdoors is still open, despite everything, and we are all being encouraged to make the most of it.
Do just that and take in some fresh air every day over the next four weeks by using the GetOutside challenge calendar to get you started.
It is packed with 28 simple ideas you can do each day to get you outside, ranging from walking, animal spotting, taking photos, relaxing with a warm drink and even star gazing at night.
Download the calendar and get started.