Geovation provides a boost to Manchester's tech start-ups
4 Oct 2019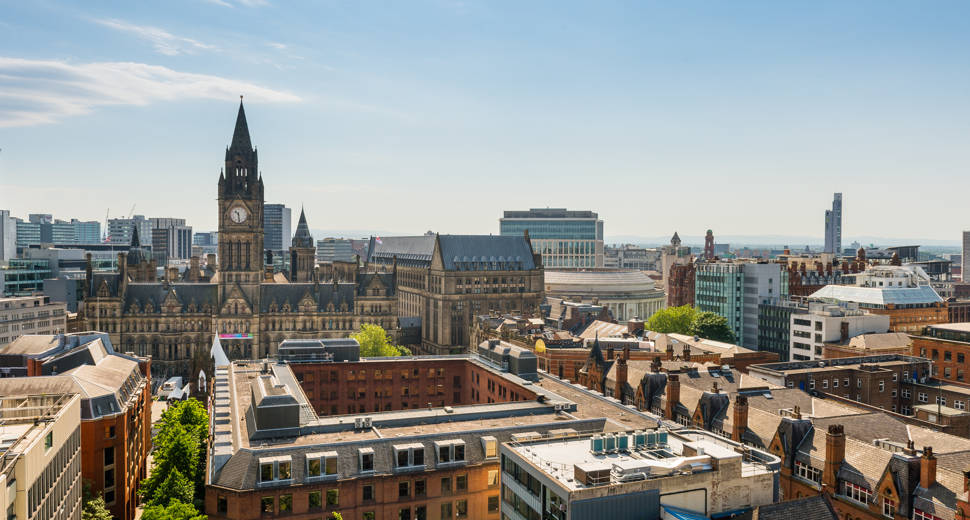 Geovation, which focuses on supporting and advancing tech start-ups that could benefit from accessing geospatial data, is offering start-ups that are members of MSP's Tech Incubator and its network partners a host of benefits, including access to OS and HMLR data, expert business advice and mentorship, and a weekly 'tech surgery' drop-in session given by Geovation's in-house software developer team. Members can also take advantage of free London desk space when they need it, and discounted London meeting room hire.
Located at Circle Square within Manchester's Innovation District, the Oxford Road Corridor, the MSP Tech Incubator has seen high levels of demand since opening in 2018, and is already home to over 25 data analytics and technology innovation start-ups with over 100 employees.
Alex Wrottesley, Head of Geovation, said: "In an increasingly data driven world, many industries are currently experiencing an evolution. Each are reacting and responding to new and emerging technologies, and the different demands and opportunities these bring. Start-ups have the potential to play a driving role in this evolution, but without nurturing, access to experience, expertise, and quality data, it is much harder for them to make an impact. This is what makes our collaboration with MSP so exciting. We want to help Manchester start-ups break through".
Backed by Ordnance Survey (OS) and HM Land Registry, the Geovation Accelerator Programme has produced a steady pipeline of success since its introduction in 2015. Eighty-four start-ups have gone through the Programme, creating more than 200 jobs and raising £23.3 million in investment funding.
Names to pass through the hub's doors include property licensing data company Kamma, and pay-as-you-fly commercial drone insurers Flock (which has gone on to raise nearly £3 million in investment funding). As well as City to Sea who received support from Geovation in the creation of the Refill app, which is successfully changing consumer behaviour nationally by sharing free tap water refill points by connecting app users with Refill stations where they can fill up with free tap water, reducing the need for single use plastic bottles.
Anne Dornan, Head of Innovation at MSP, said: "Over the past three years, OS and MSP have worked closely together on a number of innovation partnerships and programmes in Manchester. This alliance with OS and Geovation will help to expose more ambitious start-ups to valuable expertise and specialist resources to help them develop and make an impact."
One Manchester start-up already signed up as a member of Geovation is Dsposal, who've built a platform to make it easy for businesses and individuals to meet their legal obligations for waste and simplify compliance.
Dsposal Chief Operating Officer and co-founder, Sophie Walker, says: "Our vision is a world where all waste is treated as a resource. We believe in making the right thing to do, the easiest thing to do. We call it Passive Compliance.
"By developing digital tools that make the right data accessible and convenient to use we can empower waste producers by increasing their efficiency and minimising the impact their waste has. An understanding of geography and location and the movement of waste around the UK is essential to this. That is our aim and we're looking forward to working with Geovation, and hope their expertise in this area can help us towards realising that ambition."