The outdoor industry pledges to help Great Britain GetOutside
30 Jun 2017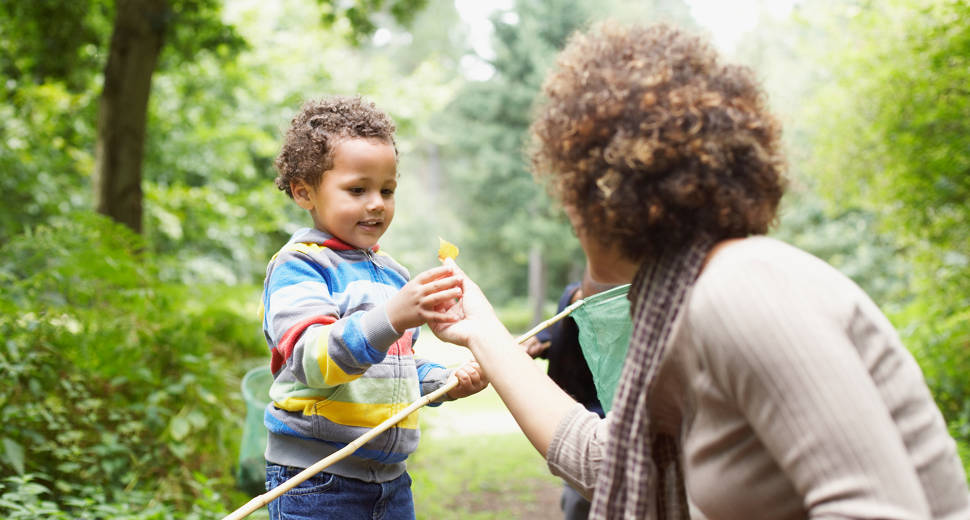 The partnership will see the GetOutside added to the IGOT platform, making it the focal point for all outdoor activities in the UK. This is part of a concerted effort by the outdoor industry across Europe to promote an active and healthier lifestyle.
Nick Giles, Managing Director of Ordnance Survey Leisure, says: "This exciting announcement provides a fantastic opportunity for us to make a difference to the lifestyle of people in Great Britain.  At Ordnance Survey, we firmly believe that an active outdoor lifestyle can help you live longer, stay younger and enjoy life more.  And Great Britain has so much to offer; one minute you can be cycling next to a rugged coastline, the next you've just climbed up a mountain to gaze out across a spectacular rolling landscape.
"Being active is scientifically proven to benefit both health and wellbeing, and we make no apologies for encouraging more people to reap the benefits of this. The outdoors is good for the body and great for the mind, and we currently have a real problem in this country with sedentary living.  It's a huge worry when surveys reveal that children spend less time outside than prison inmates; instead spending an average of over 6 hours a day in front of a screen. The list of ailments and conditions derived from being inactive is both shocking and scary, so if the outdoor industry can encourage more people to get fit and GetOutside, it will also have the added benefit of helping reduce the stress sedentary living puts on society and the NHS.     
OS's partnership with IGOT, follows last November's news announcement detailing OS's partnership with the Outdoor Industries Association (OIA) and the transfer of the Britain on Foot campaign to OS's GetOutside platform. Since this announcement was made, the OIA has formally committed to support the initiative as the UK's leading industry consumer participation project, including it on all their print, digital and event marketing, as well as directing all its partners, members and associates, to GetOutside. In addition to this, OIA has been instrumental in facilitating partnerships such as Sport England Outdoor Recreation projects which will formally partner with GetOutside.
Andrew Denton, CEO of OIA, says: "Our focus is now on supporting participation delivery projects, which is why the OIA supports GetOutside as the major UK consumer call to action. We enjoy working with the team at Ordnance Survey, and we can see they have put significant resource into the project and built a fully-featured website that is packed with a wealth of useful and user friendly content, designed to help people of all ages and abilities explore the outdoors."
Nick Giles concludes: "GetOutside is just over two years old and I am very proud of the work that has been done in a short space of time. However, more needs to be done and these partnerships will help push our message to get active and GetOutside."