Get Outside for National Map Reading Week
16 Oct 2017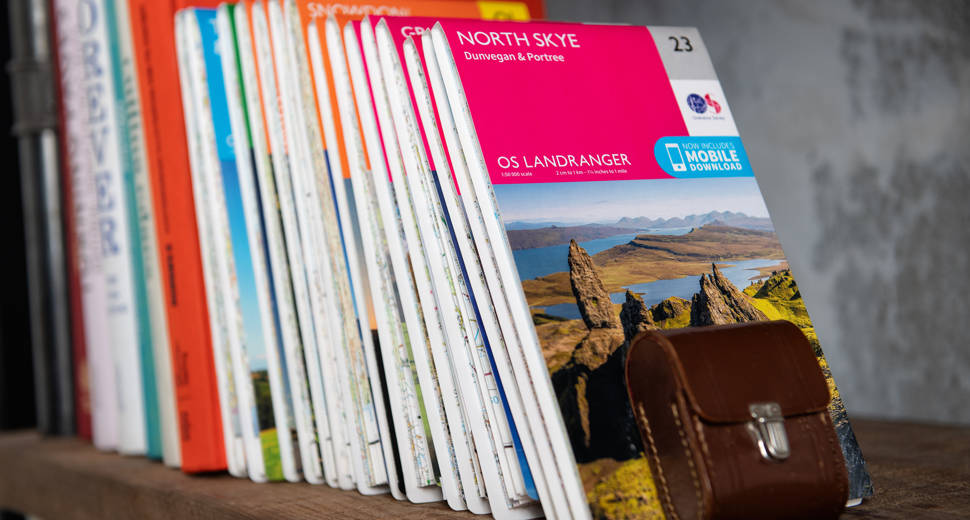 The national week, run by Ordnance Survey (OS), is now in its second year and aims to encourage people to understand the importance of map reading and how this vital life skill can unlock the great outdoors while keeping them safe.
Nick Giles, Managing Director of Ordnance Survey Leisure, said: "At OS we want to make the outdoors enjoyable, accessible and above all safe. National Map Reading Week provides the chance to polish up on map reading skills. It'd be great to see families learning this important skill together and sharing their experiences with us. We have a host of resources on our website, and myself and the team would be pleased to help where we can with any questions."
Earlier this year Mountain Rescue England & Wales released their figures, which showed attended callouts to be up 170 on the previous year. Of the 1812 callouts MREW made, a total of 360 were serious or fatal.
Paul Cook, from Wasdale Mountain Rescue team says: "The big area of growth has been in people phoning from Scafell Pike saying that they are lost and asking if we can help them. It's vitally important that people who go into the mountains have the right map and compass, and that they know how to use them correctly."
Latest research, carried out for National Map Reading Week, identifies that the average British person ends up going the wrong way, or getting lost, 24 times a year.
Nick Giles added: "We all get lost occasionally, whether in an unfamiliar town or in a shopping centre. What we want is to make sure people use maps to their full potential and find new exciting adventures. It's key that people know how to use a map when they get into difficulty. Whether on paper or digital, map reading is an important skill which we should all have."
"It's great the nation is getting outside more, but we must remember that there are parts of Great Britain, which require preparation and experience. It's vital we plan our adventures, from checking weather conditions to selecting the correct footwear, and choosing the right map to informing friends and family where you are going.
For more information on National Map Reading Week visit os.uk/nmrw. The website includes resources for all ages such as tips and advice for map reading.
The website also includes a 2017 online map reading quiz to help sort the nation›s 'Map Legends' from those who are 'Completely Lost'. To see where you rank on the map reading scale visit os.uk/nmrw.
ENDS