Ordnance Survey asks Southampton charities to apply to be its next corporate partner for 2020-2022
16 Jan 2020
As Great Britain's national mapping agency and a world-leading geospatial data and technology organisation, OS employees are passionate about engaging in the local community and supporting charities in a variety of ways. With the headquarters having been in Southampton since 1841, the local area has been a part of OS for almost 180 years.
With its current partnership with Southampton Children's Hospital Charity coming to an end, OS is now looking to work with a new charity partner from 1 April 2020 to 31 March 2022.
Teena Munden, Business Services Manager, said: "The corporate charity means a lot to all of us here at OS. As well as allowing us to engage with our local community, we look to support local charities as these are often smaller in size and receive less backing. It also means employees have a tangible cause to get behind which we feel really strengthens our fundraising efforts. I look forward to hearing from a diverse range of charities and learning more about the communities and environment in which we work."
To apply to become OS's charity partner 2020 – 2022, your charity will need to meet the following criteria:
Your charity must be registered in the UK and independently audited.
Your charity must be independent of state, political party and religion.
Your charitable activities must take place within a local distance of OS's headquarters in Southampton as shown on the map below (approximately within a 15 mile radius).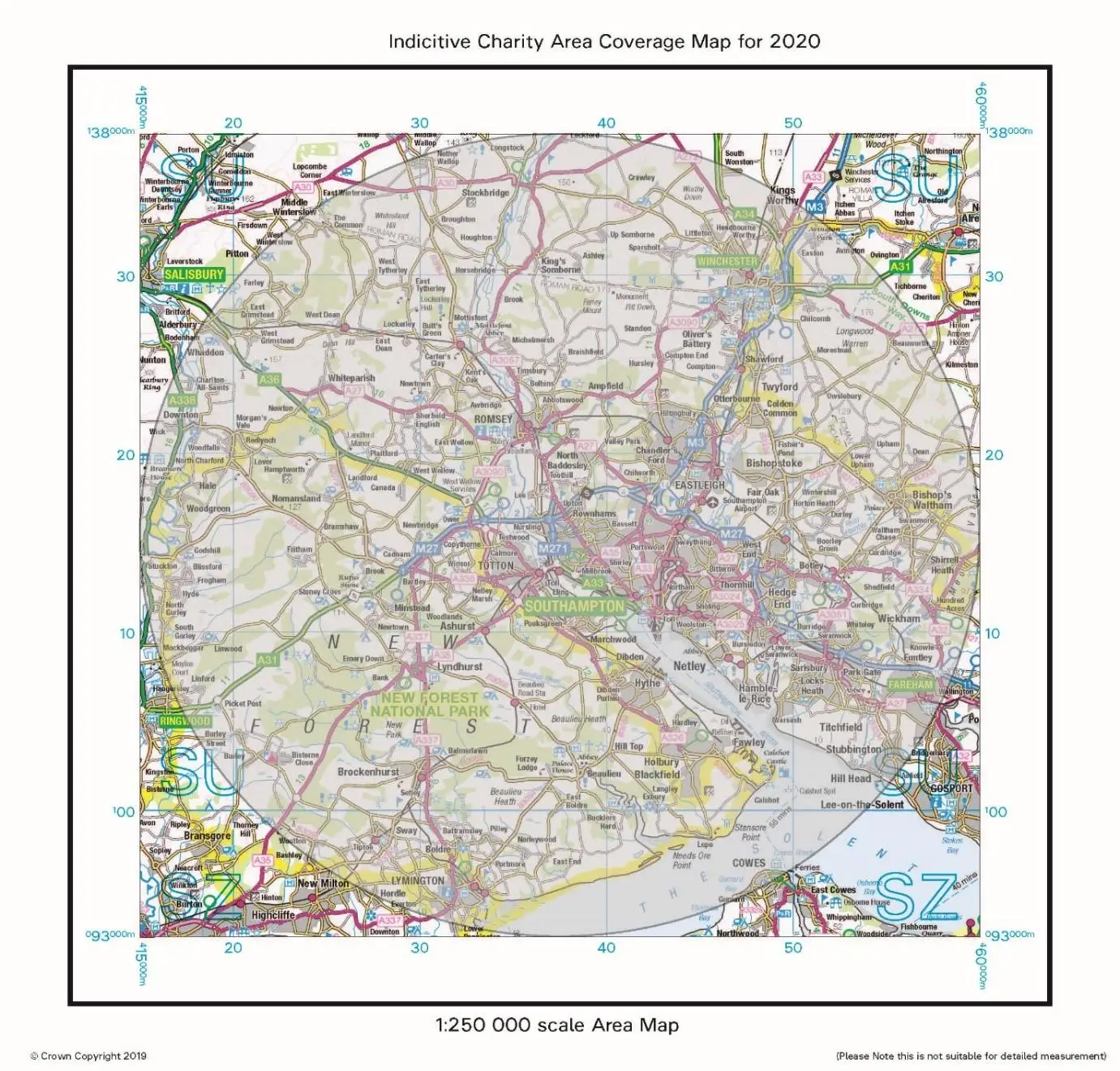 Applications will go through the newly formed OS Charity Panel and will be shortlisted to four charities. These four charities will be invited to OS HQ to present to employees who will then have the deciding vote.
Raising over £100,000, OS has supported some brilliant local charities in the last five years including Solent Mind, Holding Hands (neonatal unit), Women's Aid and RNLI.
From bake sales to taking part in Virgin Pulse's Global Challenge, at last count OS's current two-year affiliation with Southampton Children's Hospital Charity has raised over £22,000 for their Emergency and Trauma Unit Appeal.
To apply, email your charity's details to businesscentre@os.uk to receive an application form. All complete application forms must be returned by 7 February 2020.