Crafty Ordnance Survey has Britain sewn up
31 Mar 2017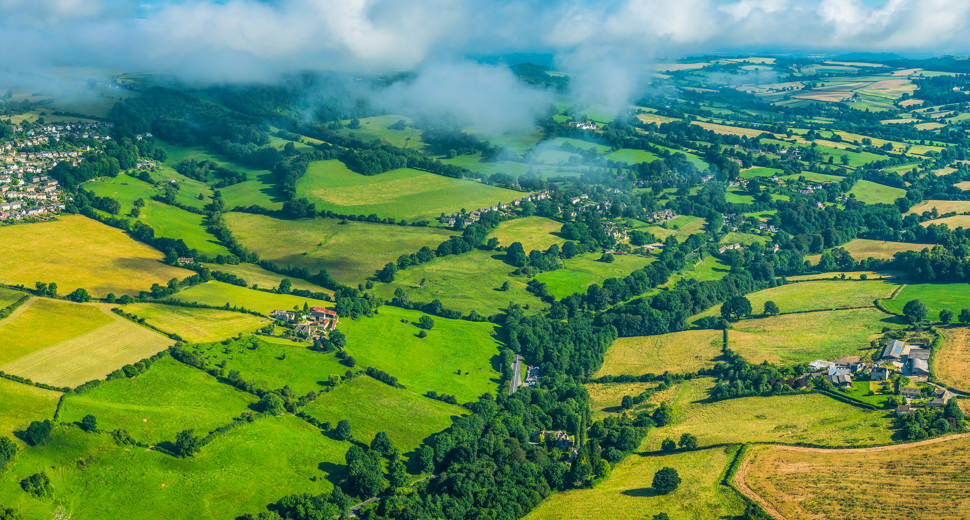 Bidding for the stunning wall hanging, which contains craft representations of all 91 tiles of the National Grid, is open until 7pm on Sunday 9 April on Ebay. The money raised by the auction will help to support Solent Mind's local mental health services.
The National Grid was originally developed in the 1930s, as a reference system for all OS maps, to help identify any location – and where you are – using a grid reference number. OS's Craft Club version measures 2.2m x 1.2m and features 16 different crafts, including loom weaving, tapestry and Fair Isle knitting, with each of the 91 tiles representing 100km2.
Hazel Slawson, Operations Consultant and OS Craft Club member, says: "The Great British Craftography Map took twenty-one people and ten months to complete. As an exercise, it was great being able to think about how to portray different regions of Britain in a tile measuring 15cm x 15cm so that people will be able to understand and recognise it.
"We're really pleased with the end results and hope that it will raise plenty of money for Solent Mind, who do a brilliant job helping the local community."
From a beautifully knitted cardigan sporting a Welsh dragon to represent Cardigan, to traditional Shetland lace knitting, to an applique scene from the Isles of Scilly, the club has been truly inventive in creating the artwork. References to OS have been woven in, with contours, trig pillars and even its Flying Unit represented across the tiles.
Solent Mind Chief Executive, Kevin Gardner, says: "This is a wonderfully creative way for OS to help raise money and awareness for Solent Mind. I'm very impressed. There are strong links between crafting and mindfulness. It helps focus the mind on the present, and promotes wellbeing, blocking out negative thoughts and creating a state of peace. We are very appreciative to OS and its Craft Club for their fantastic efforts, which would look amazing hanging in a home or office."
Notes to editors
About Solent Mind
Solent Mind is the leading mental health charity across Hampshire. We're here to make sure anyone with a mental health problem has somewhere to turn for advice and support. We offer a range of high quality services that aim to improve mental wellbeing and we campaign to raise awareness and improve understanding of mental health. We're here so that no one in our diverse community has to face a mental health problem alone. www.solentmind.org.uk