OS launches new Walk London urban map
30 Sep 2019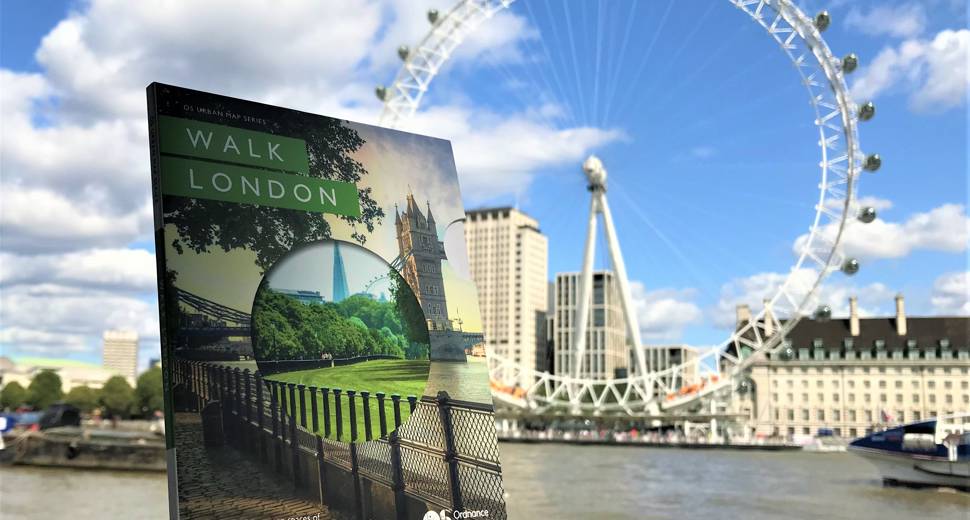 Walk London is a hand-illustrated map that plots out extensive city walking routes for both banks of the River Thames and four Royal Parks to reveal the best open spaces London has to offer.
The accessible routes featured have been designed to give walkers unique glimpses of London's landscapes, culture and history and are accompanied by expert guides that uncover hidden gems in quieter corners.
A5 in size and with a fresh new illustrated design, the concertina style map folds out to display mapping on both sides, which are described by guided routes. One side follows an accessible section of the Thames Path from Richmond in the West all the way across to the Cutty Sark at Greenwich in the East (23 miles). It is accompanied by descriptions of 75 points of interest along the way. The other side of the Walk London map depicts three separate walks through Richmond Park, Hyde Park & Kensington Gardens, and Greenwich Park, again with numbered points of interest for each.
The brains behind Walk London is Ordnance Survey's Paul Cross.
He said: "At OS we cater for a lot of customers who head out to the Lake District or the New Forest for example – but there is nothing by OS specifically published for a city like London.
"Walk London is ideal for tourists, but also it is perfect for those people who do not really get out of the city much and perhaps aren't confident reading a map. We've focused it on accessible routes and made sure people can use public transport easily to get to the walks we've featured. We are trying to make the outdoors enjoyable, accessible and safe, and we hope Walk London will help inspire more people to get outside more often."
Paul added: "I lived in London for many years, and you are just not aware of all these beautiful areas of green on your doorstep. Statistically Greater London covers nearly 1,600 km2, of which 40% of it is physically green. We know there is strong evidence that urban green spaces can improve the public's health, and people who live in the areas within our cities and towns that have more green or blue space report better mental health as a result."