Paul French
Chief Propositions Officer
How a history of innovation supports new geospatial solutions
Paul French has joined Ordnance Survey (OS) as Chief Propositions Officer, leading on innovation and expansion into new markets. Here he reflects on joining the much-loved organisation as it marks 230 years of mapping Britain.
For 230 years, Ordnance Survey (OS) has been trusted to map the smallest detail so we can solve some of the biggest challenges facing our society.
The last two centuries have seen huge changes that have left their mark on the nation, from the threat of invasion to the industrial revolution, post-war redevelopment to far-reaching technological transformation, and recently, the impact of Covid-19.
Throughout it all, we have been able to depend on OS to provide reliable, accurate, and up-to-date mapping of Great Britain – a role we fulfil by continually evolving to meet user needs by delivering or responding to disruptive innovation.
OS was created in 1791 with the purchase of the Ramsden Theodolite. Engineer William Roy's foresight in adopting this revolutionary new surveying technique not only enabled unprecedented levels of precision and accuracy, but also paved the way for modern surveying. His vision undoubtedly established the spirit of innovation that remains at the heart of OS today.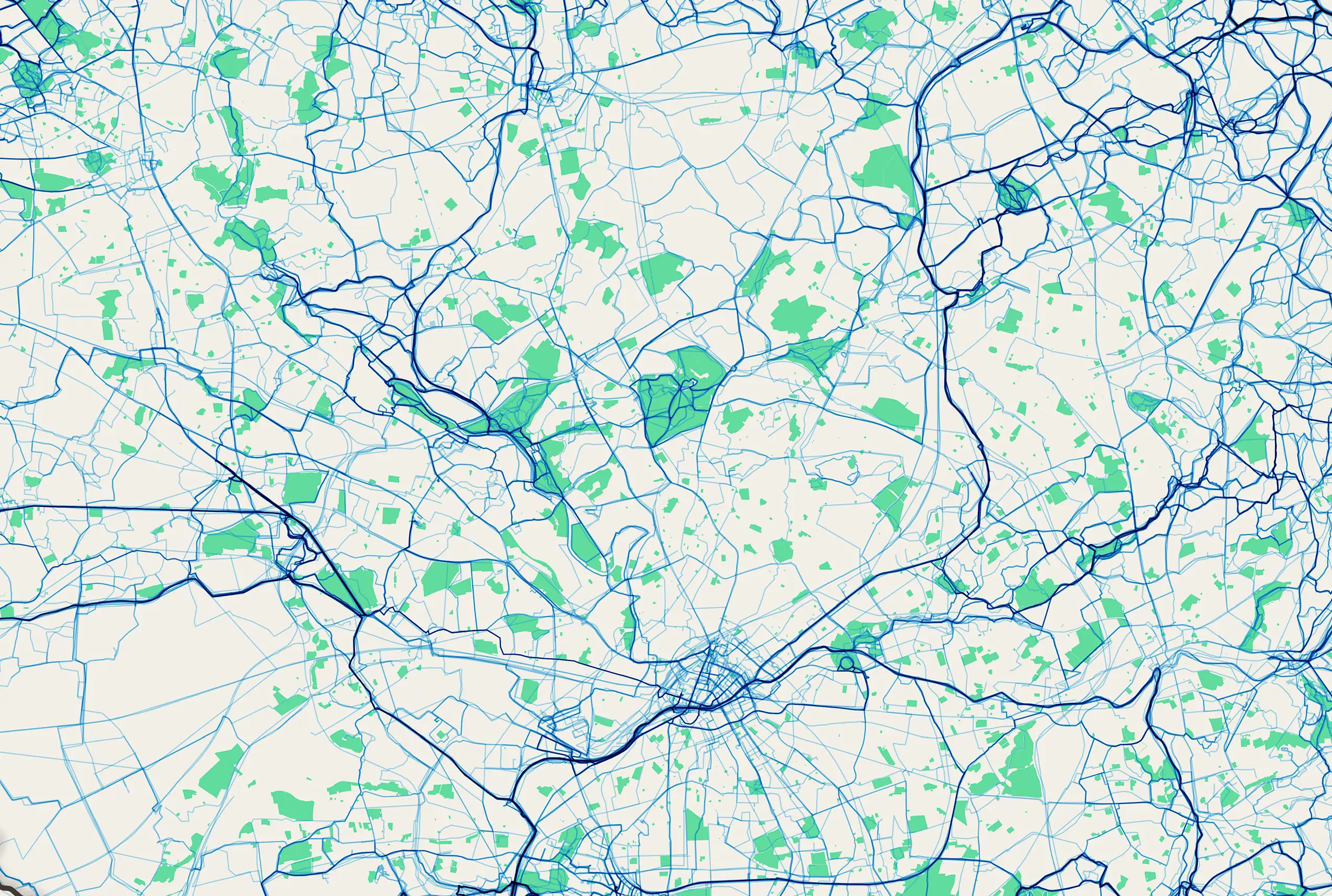 As a pioneer of new technologies, we have a rich history of leading innovation in mapping both in the UK and overseas: trig pillar networks enabling the re-triangulation of the nation, Ordnance Datum Newlyn (ODN) marking height zero, the introduction of digital aerial imagery to work alongside field survey and the digitisation of paper maps. More recently, we saw the launch of OS Net, a 21st-century network of modern trig pillars, Global Navigation Satellite System (GNSS) base stations that provide centimetre accuracy and underpinning advanced applications such as artificial intelligence (AI) and machine learning, digital 3D models, precision agriculture autonomous vehicles.
Whatever the technology, our remit has always been the same: to support customers with detailed location information and expertise.
Today, high-volume changes to our master database of over 500 million geospatial features are delivered by remote sensing, which also allows efficient and high-accurate data collection over large or difficult-to-access areas. In addition, our 230 surveyors collect precise location information using specialised equipment powered by OS Net.
Addressing the biggest challenges of the 21st century
As a result, we provide the most detailed and frequently updated mapping in the world, establishing Great Britain as a geospatial world leader, with the experience to embrace disruptive innovation to address the biggest challenges of the 21st century.
One of those challenges facing governments and businesses today is the environment. Geospatial data provides us with unique and precise tools to monitor the impacts of climate change, and support the global drive towards net zero.
See a better place
The former Department of Energy and Climate Change worked with OS to ensure the UK has secure, clean, and affordable energy supplies by combining data from a number of different sources to create the National Energy Efficiency Data-Framework (NEED). This single source of information, linked by location, provides insights into how energy is used and the impact on energy efficiency measures for different types of property and households.
As part of the government's commitment to reduce emissions to net-zero by 2050 and with the ownership of electric vehicles (EV) growing rapidly, the Office for Zero Emission Vehicles, with the Environment Statistics team at the Department for Transport (DfT), are planning the future provision of EV charge points.
Since there is no definitive dataset for residential parking availability in the UK, DfT, in conjunction with the University of Exeter, undertook a study to estimate the proportion of properties in a test area that can accommodate private EV charge points powered via the household electricity supply. At a national level, this vital information would support UK electric vehicle infrastructure by indicating the potential location and demand for private and public charge points and informing improvements to electricity substations. At OS we supported a pilot project with DfT to plan for the future provision of electric vehicle charge points across the UK.
Both electric and autonomous vehicles are set to have a huge impact on transport and mobility, with the potential to drive environmental, social, and economic benefits for communities worldwide. All are facilitated by the availability of location data, so establishing ways to collect and share it using common standards is critical. Geospatial also has a key role in developing both the physical and digital infrastructures needed to support these technologies.
In Zambia, OS is part of a project to improve infrastructure at a low cost by using AI to automatically create mapping from aerial imagery. As a result, the new base map of Lusaka has a multitude of uses: design and management of critical infrastructure services, land use and transport planning, and land tenure, ownership, and administration.
Replicating this process in other parts of Africa will provide a cost-effective solution to the challenge of creating sustainable cities and communities, particularly in areas of rapid urbanisation. If well-managed and planned, urbanisation in rapidly developing cities can be transformative; creating jobs, reducing poverty, and improving residents' quality of life with better access to healthcare and cleaner water.
The rapid growth of Dubai has impacted the natural environment, resources, and native habitats. OS and Deimos Space UK worked with the Mohammed Bin Rashid Space Centre (MBRSC) to automate the production of geospatial information and identify climate change with Satellite Earth Observation data and artificial intelligence. As palm trees and mangroves have cultural and economic value in Dubai, a prototype feature for Earth Observation (EO) data was developed using state-of-the-art deep learning techniques. This supported the development of an interoperable data model to easily share data with other government departments and inform decisions.
Disruption equals opportunity
These technologies also present unrivalled opportunities to achieve ever-greater efficiency, accuracy, and innovative services.
Innovation lies at the heart of Geovation, our community of location-data, Geotech, and PropTech start-ups. The Geovation Programme provides grant funding, access to data, geospatial expertise, and land and property information. To date, 131 start-ups have been supported through the Geovation Programme with 73% still active today.
Another example of the importance of collaborative innovations is Microsoft's recent partnership with OS which proved how AI can significantly reduce the time it takes to identify roof types, freeing OS teams to focus on more complex activities that require their specific skills. It is now evident that a trained algorithm takes less than a day to classify all 35,700,655 properties in Great Britain and their roof types, where previously the task took many human hours.
OS is further driving efficiency by investing in automation technology to deliver change detection. Previously, change detection was done by eye, with teams of people comparing aerial imagery with vector data to spot discrepancies. By harnessing machine learning techniques, this process is now automated, faster, and more accurate.
We're now taking automated change detection a step further, using AI to recognise objects and make automated updates to the data itself. By quickly updating landscape features like building height and land use information with fast automated change detection, we can pump resources back into innovations to further improve the capability and data quality. Within the Innovation team, we are also exploring new ways to capture even more detailed features in the landscape, particularly at street level, such as more detailed information about buildings and richer transport network data, to support smarter communities.
Continually updating our master database enables our range of consistent and up-to-date data products of Great Britain. To ensure easy access for users, we have launched a number of initiatives. Two great examples include our international leisure app OS Maps – with an aerial 3D layer and amazing tools to help people get outside – and the OS Data Hub, which is transforming how customers access and work with OS data through a range of APIs.
Future disruption and change in the geospatial community
The pandemic has accelerated many of the trends highlighted in the United Nations Committee of Experts on Global Geospatial Information Management (UN-GGIM) third edition of 'Future trends in geospatial information: the five-to-ten-year vision.' Therefore, the need for human and physical geographies working alongside one another in the geospatial sector has never been more apparent.
As well as highlighting how geospatial infrastructures have become an essential component of disease prediction, prevention, and response, the report focuses on the increasing role that geospatial information and technology will play as part of the 2030 Agenda for Sustainable Development.
With our eye firmly on the future, we continue to experiment with emerging technologies within OS where we collaborate with users and partners to demonstrate our future capabilities and long-term relevance to government and growth markets.
William Roy's lifelong mission was to build a superior map of Britain, unparalleled in its accuracy. I like to think he would be proud of the 21st century OS as we continue to deliver on this vision.