OS MasterMap Highways Network - Paths helps you understand how people connect to towns and cities around them. You will see the true time it takes for the citizen to access existing services – as well as the new services required in the community.
If you run a logistics business, OS MasterMap Highways Network – Paths will enable you to make a more informed decision about which mode of transport is best to deliver your package. This product will give you an understanding of the entire navigable network – and you could end up squeezing more deliveries into your day.
Want to find out where best to place your assets? OS MasterMap Highways Network – Paths gives you another aspect to consider with information about the authoritative background of a path, as well as any obstructions you might encounter along the route.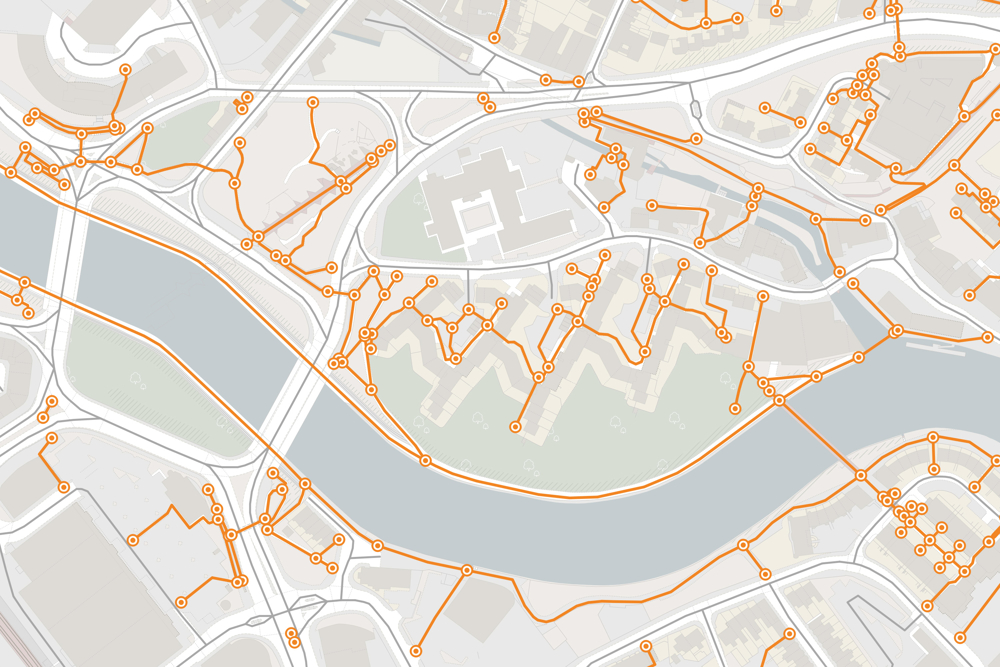 Comprehensive and definite
OS MasterMap Highways Network - Paths is a collection of data from authoritative sources who manage and maintain the network within our towns and cities. This includes OS path network geometry and features the local highways authorities' name, numbering and maintenance responsibility information.
Linking streets to homes and infrastructure
Thanks to the Unique Street Reference Number (USRN), this data links to AddressBase®. So, you can search for or navigate to an address, improve consultation with residents about roadworks, and identify installations like electricity substations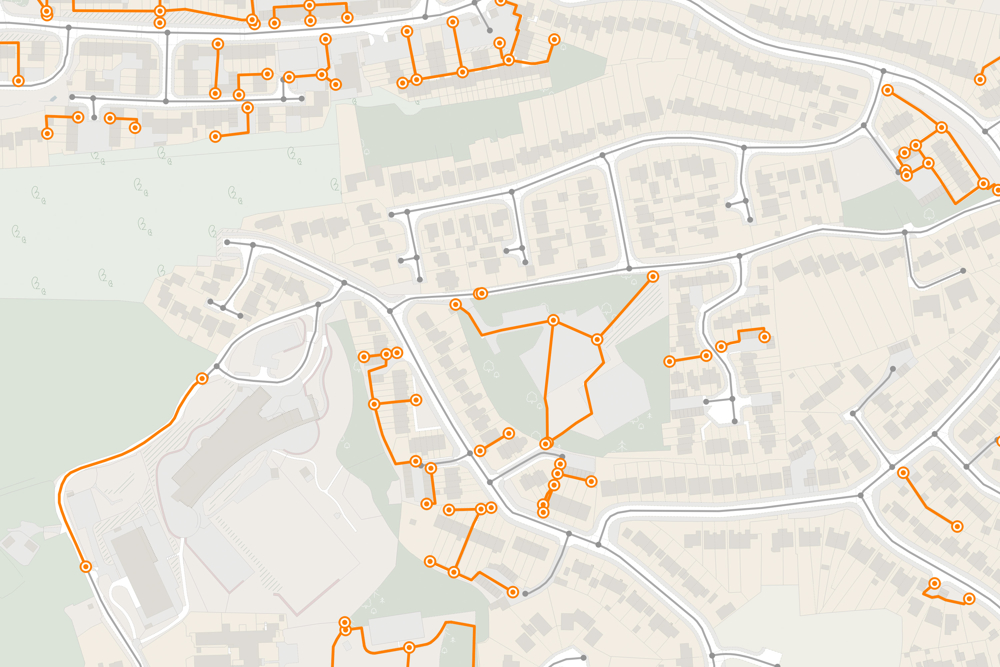 Optimise walking and cycling
By improving the path network and making it better known, you can encourage healthier alternatives to car travel. Paths data helps local authorities maintain paths more effectively, and it lets mobile navigation apps deliver suggested routes to users on the move.
Specifications
Technical specification
| Key Features | What this product offers |
| --- | --- |
| Format | GML 3.2.1 |
| Data structure | Vector – topologically-structured link and node network. |
| Supply | National set on DVD for commercial customer and partners; download under evaluation terms for PSGA members. |
OS MasterMap Highways Network - Paths FAQs
Licensing
OS MasterMap Highways Network - Paths is available under the following licences
Explore our data
You're welcome to try out this data for free under our Data Exploration Licence.
Internal business use
When using OS data in your own business, you need our Framework Contract (Direct Customers) together with a data contract.
Creating products or services
To use this data commercially in your own products and services, or to distribute it, you will need to sign up to our Framework Contract (Partners) and a relevant defined use contract. This will vary depending on what you're going to do with the data.