Notice
Code-Point Open was published including pre-operative boundaries that were postponed to May 2021 due to the Coronavirus pandemic. Ten Districts were affected: Basingstoke & Deane, Cambridge, Chorley, Halton, Hartlepool, Oxford, Pendle, Rotherham and Salford.
The issue is being corrected for the November publication.
Discover hidden patterns in your data. With Code-Point Open, you can display on a map any information that contains a postcode; for example, customer records.
For basic route planning, Code-Point Open will locate your starting and destination postcode, so your software can work out the best roads to take.
Save money and benefit from simple licensing terms. Code-Point Open is free to view, download and use for commercial, education and personal purposes.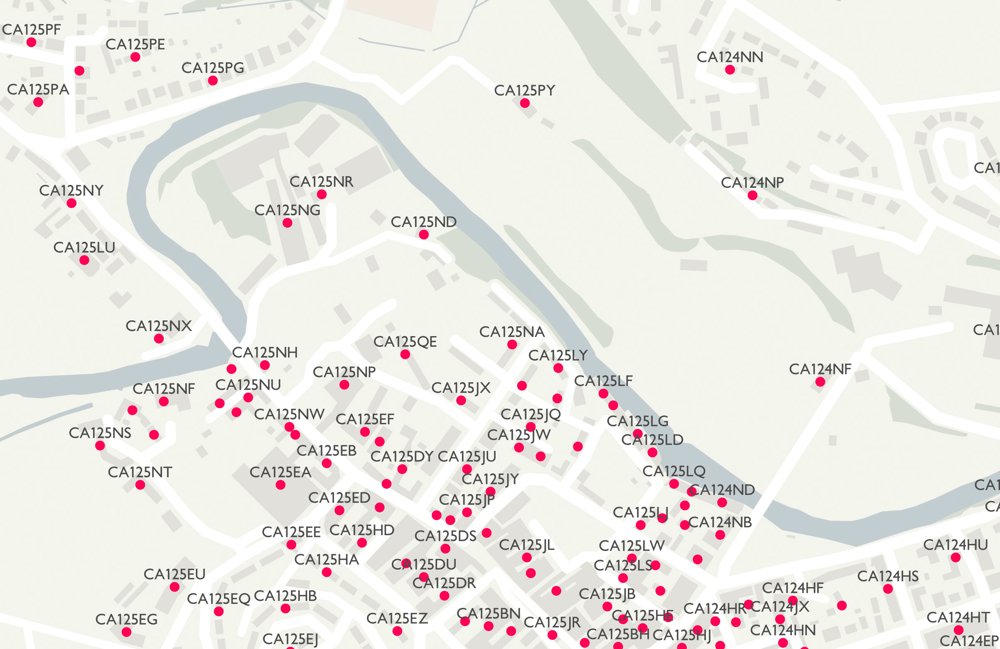 Additional attributes
To give you extra analytical power, Code-Point Open includes NHS authority and administrative unit codes.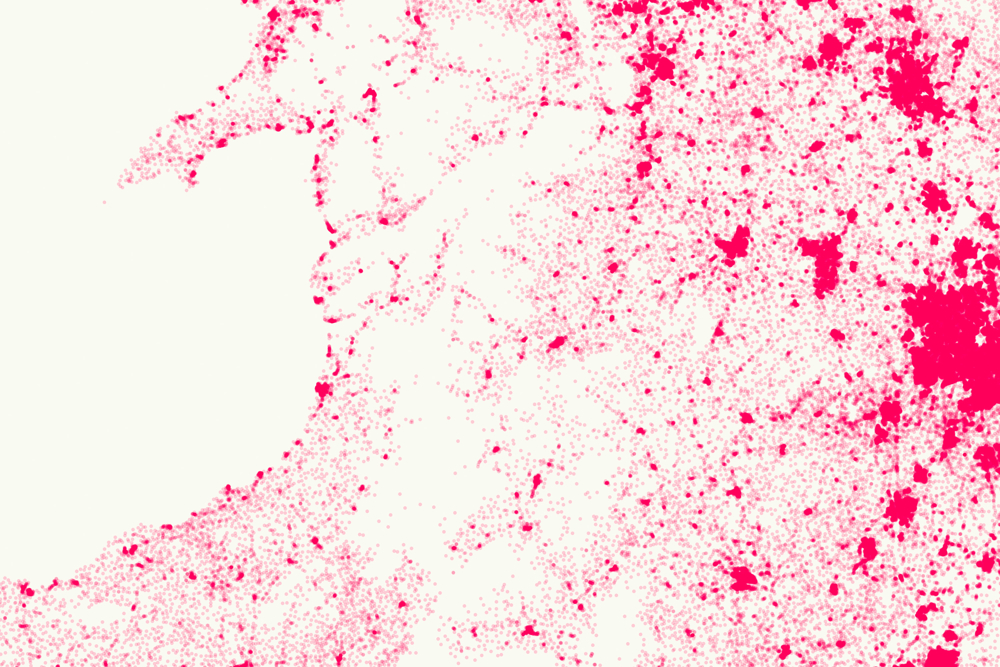 Need more?
If you need more detailed information, such as the number of properties per postcode, the geographical extent of a postcode or postcodes for Northern Ireland, we recommend our premium products, Code-Point and Code-Point with Polygons.
Specifications
Technical specification
| Key Features | What this product offers |
| --- | --- |
| Format | Comma Separated Values (CSV), Geopackage |
| Data structure | Vector |
| Attributes | Postcode units, eastings, northings, positional quality indicator, NHS regional health authority code, NHS health authority code, country code, administrative county code, administrative district code and administrative ward code |
| Update frequency | Quarterly – February, May, August and November |
| Supply | Online download and DVD |
| Coverage | Great Britain |
Licensing
Code-Point Open is available under the following licence:
Our open data products are covered by the Open Government Licence (OGL), which allows you to:
copy, distribute and transmit the data;
adapt the data; and
exploit the data commercially, whether by sub-licensing it, combining it with other data, or including it in your own product or application.
We simply ask that you acknowledge the copyright and the source of the data by including the following attribution statement:
Contains OS data © Crown copyright and database right 2020
Where you use Code-Point Open data, you must also use the following attribution statements:
Contains Royal Mail data © Royal Mail copyright and Database right 2020
Contains National Statistics data © Crown copyright and database right 2020
Case studies
OS data helps keep hospital open in Somerset
Ordnance Survey data provided critical evidence leading to Somerset Clinical Commissioning Group keeping stroke services at two hospitals.