Why we're adjusting Naismith's Rule
9 May 2019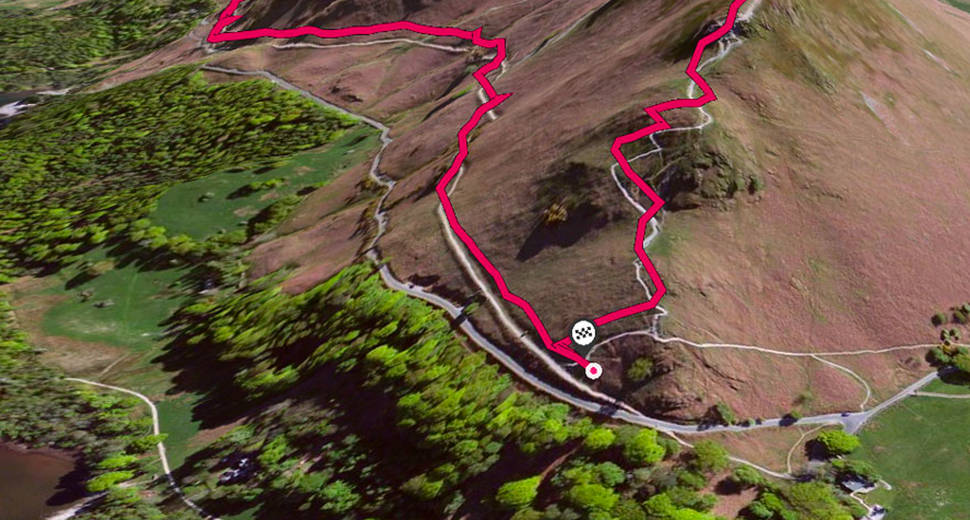 Naismith
navigation
os maps
Guest blog by OS product manager Tim Newman.
If you've spent any time hillwalking or learning basic navigation skills, then chances are you've heard of Naismith and his eponymous rule for estimating walking times. It enables you, armed only with a paper map and a piece of string, to predict your route time or assess whether you're quicker heading straight over a hill, or taking a longer detour round it.
Naismith's Rule
Imperial

Metric

Allow one hour for every three miles walked.

Add one hour for every 2000 ft of ascent.

Allow one hour for every five kilometres walked.

Add one hour for every 600 metres of ascent.
Despite a number of corrections that have been proposed over the years (e.g. to take into account fitness or slope gradient), Naismith's Rule has remained a staple on navigation syllabi across the country and is still used by our digital mapping product OS Maps.
Part of its enduring appeal no doubt stems from its simplicity – a rule of thumb that can be employed with minimal mental strain is a great asset when navigating in difficult conditions. However in the age of the computer, we felt it was time to revisit the important area of route time estimations. There are several reasons for this rethink.

Firstly, with a digital product, the simplicity of a rule is irrelevant. With the astonishing processing power of computers and smartphones, even the more sophisticated algorithms take a fraction of a second.

Secondly, unlike Naismith in 1892, we have access to a huge amount of accurate data. The activity recording feature, which we'll be launching on OS Maps in August, will allow us to test how well a model works against real data – and adjust it accordingly.
Finally, we felt our users – with their diverse abilities and ambitions – needed a more personalised recommendation, not one based on a single, fit, Victorian mountaineer. While OS Maps is used by 80-year-old couples enjoying short riverside strolls, it's also used by long distance walkers in their physical prime… a more personalised recommendation is surely a must? There's a safety element to this too. Every year, mountain rescue teams report on the causes of incidents they've been involved in. Being overdue or stuck out after dark ('benighted') still accounts for a sizable number of incidents each year, and a more accurate route time estimation could help reduce this risk.
So, what's the plan?
Using data from activities recorded in OS Maps, we will calibrate a new model for estimating walking speed. Unlike Naismith, this will take into account how steep (both up- and downhill) a route is.
We will use the process to understand the other factors that affect pace, and whether we can account for them too. Whilst we could just throw all the data at a machine learning algorithm and let it do the work, our aim is more than just getting to the final answer – we want to understand why. The goal with all our leisure products is to make the outdoors more enjoyable, accessible and safe. Only by understanding the ingredients of a successful walk can we make sure that all our users pick the best routes for them. If we get this right, we ensure that everyone – whatever their ability or experience – can enjoy the benefits of time in the outdoors.
Additionally, we'd like to see if it's possible to create useful rules of thumb for walkers who don't have OS Maps to hand – potentially validating Naismith, possibly refining it for a new era.
In the future, this will allow us to potentially look to tailoring route estimations to users. We'd love to give every user choice about how their route times are estimated, to ensure that everyone gets the best information they can when planning an enjoyable day out.
Launching in August, follow our Twitter for updates on our activity recording feature.
Interested in becoming an
OS Maps user? Make the most of National Walking Month with 15% off standard subscriptions in
the OS shop
!