A glimpse into the role of an OS surveyor
27 Nov 2019
From the Isle of Arran to Cornwall, our field surveyors are working hard throughout Great Britain come rain or shine. As we did back in August, we want to share a glimpse into how our 200+ surveyors feed in to the 20,000 changes we make to our database every single day. Alongside our surveyors, we have two aircraft and an Unmanned Aerial Vehicle (UAV) team working to keep our database up to date.
We asked a handful of surveyors about their latest jobs, and they didn't disappoint. We have everything from Strawberry Field in Liverpool to a new state-of-the-art events venue in Aberdeen.
From Cambridge…
Tim Glasswell surveyed Europe's first eco-friendly mosque in Cambridge. With a near-zero carbon footprint, this purpose-built mosque is the epitome of sustainability.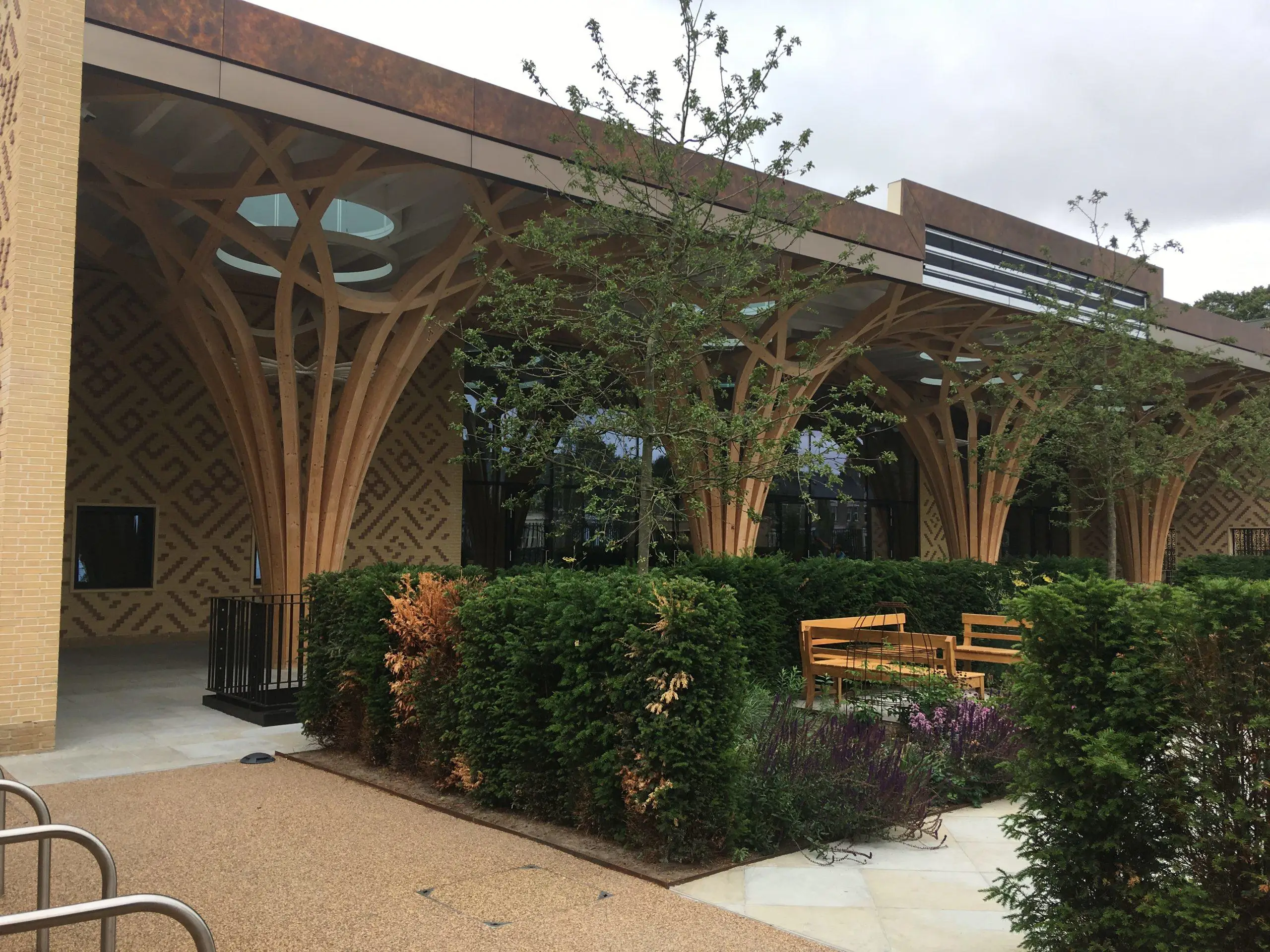 …to Liverpool
Liverpool-based field surveyor Christopher Robinson found himself on the site of Strawberry Field. Previously the site of a Salvation Army children's home and made famous by The Beatles hit Strawberry Fields Forever, in September of this year it opened to the public for the first time. Dodging some tourists, Christopher surveyed the new café, meditation rooms and community space – he even found a benchmark!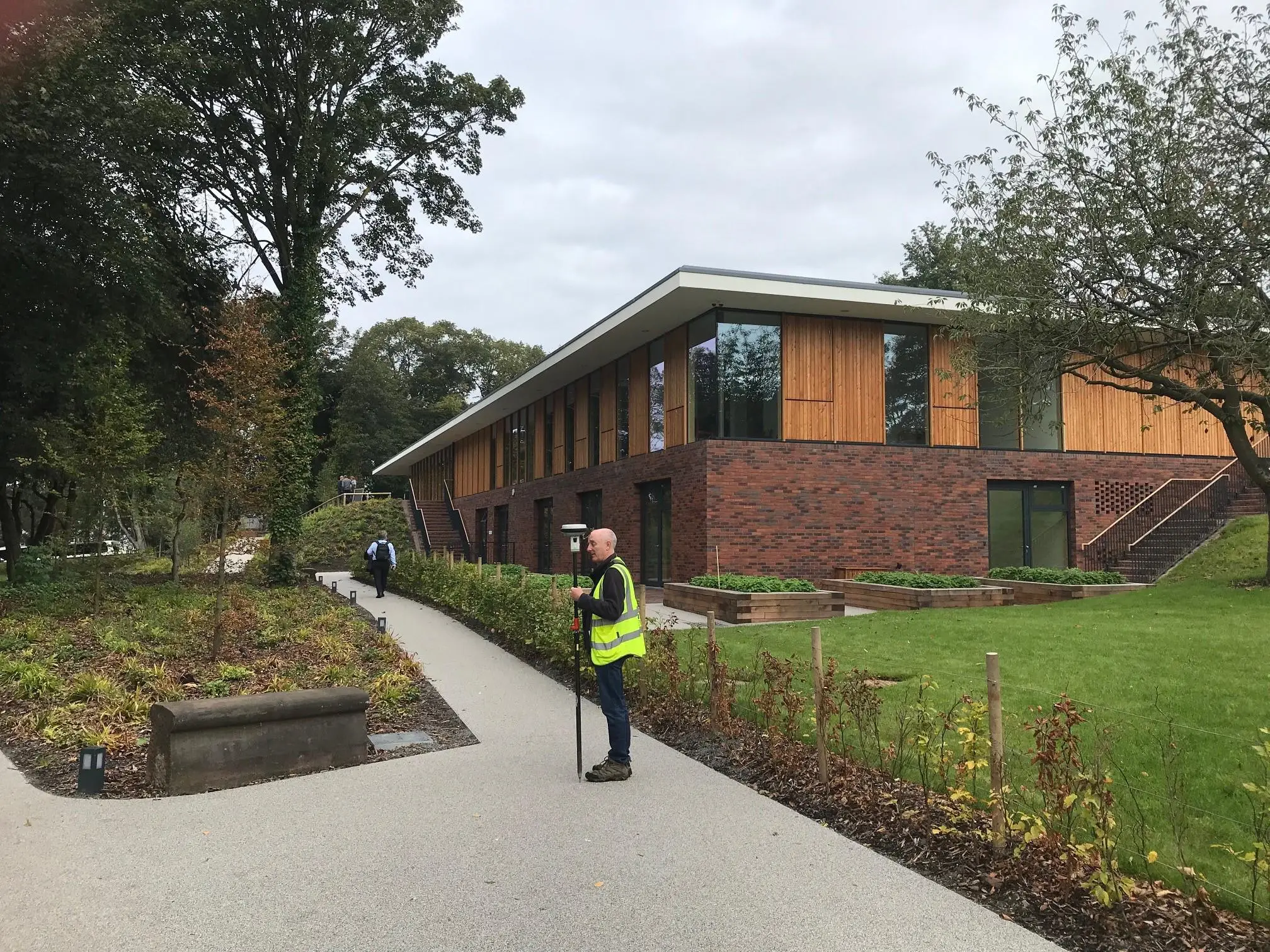 From indoor arenas…
Bill Cranna and Gareth McColl were in Aberdeen to add the new events venue P&J Live to our mapping. As a 48,000 m2 event space with a 15,000-capacity indoor area, this is the largest new entertainment and conference complex in Europe. This was a complex job as all the buildings are angled, as opposed to having vertical corners.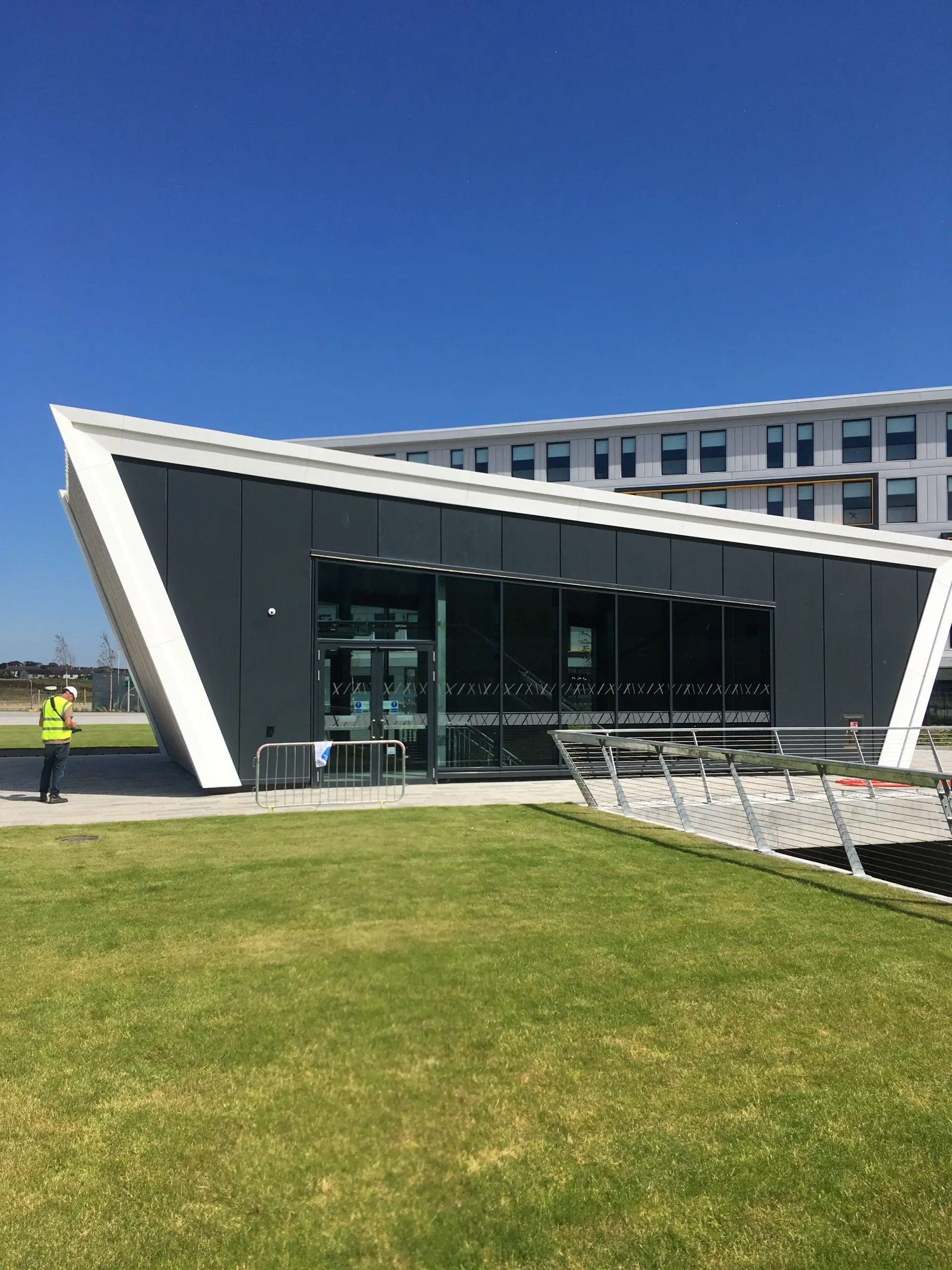 At the same time as welcoming Gareth into the role, we'll soon be saying goodbye to Bill as he close to his retirement. Having been with us for 44 years, we really appreciate all you've done for OS and wish you best.
…to scaling mountains
Meanwhile in North Wales and with very different weather, Keith Theobald has been mentoring new recruit Hannah Hunt. 600 metres up on Cader Idris in some very windy weather, Hannah has been working on a Land Registry case.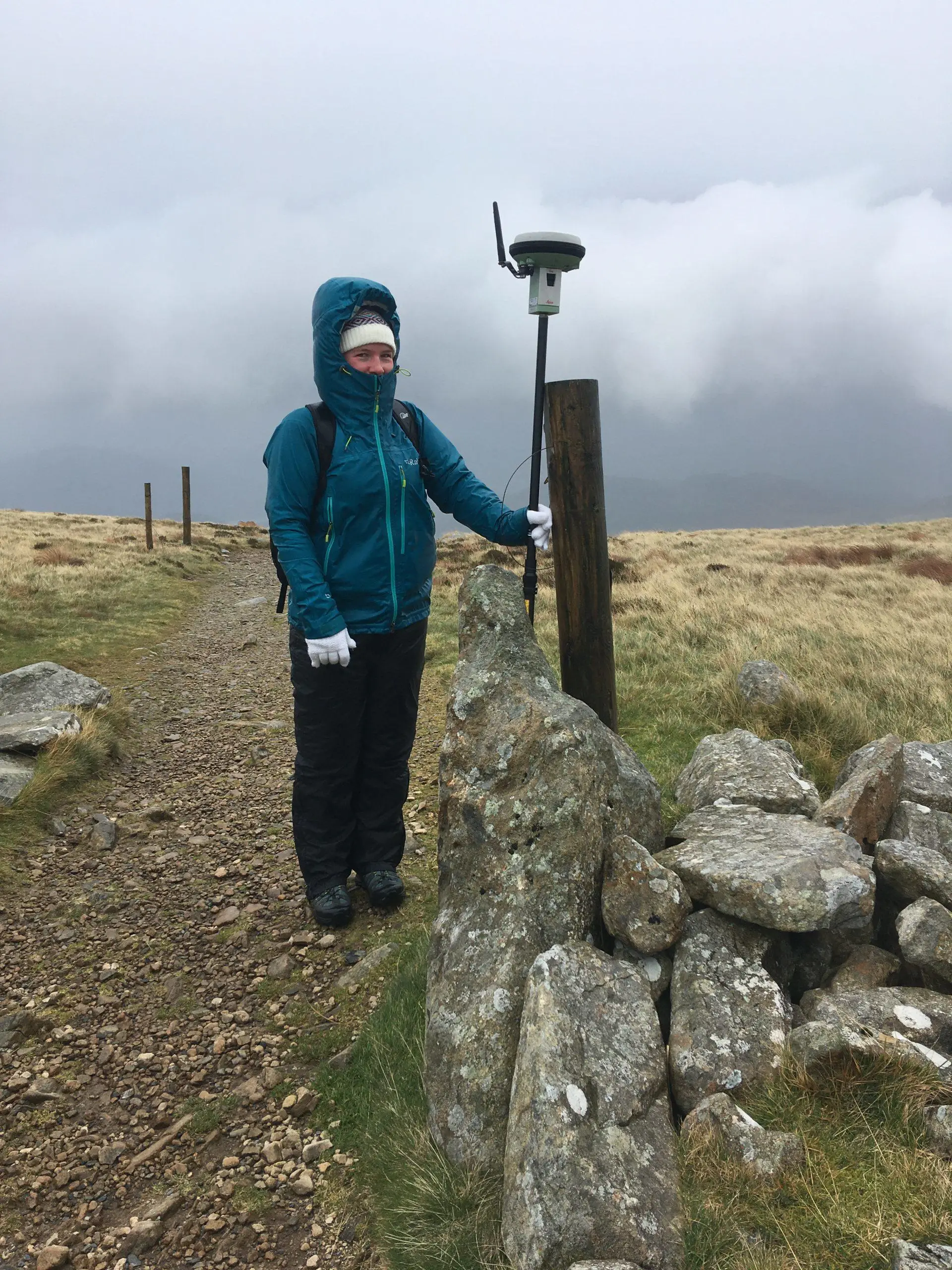 From tennis…
If you're a fan of Wimbledon, you may have noticed the subtle differences to No. 1 Court. After three years of construction, OS surveyor Jeremy Thompson was there this summer to map the new retractable roof and additional improvements.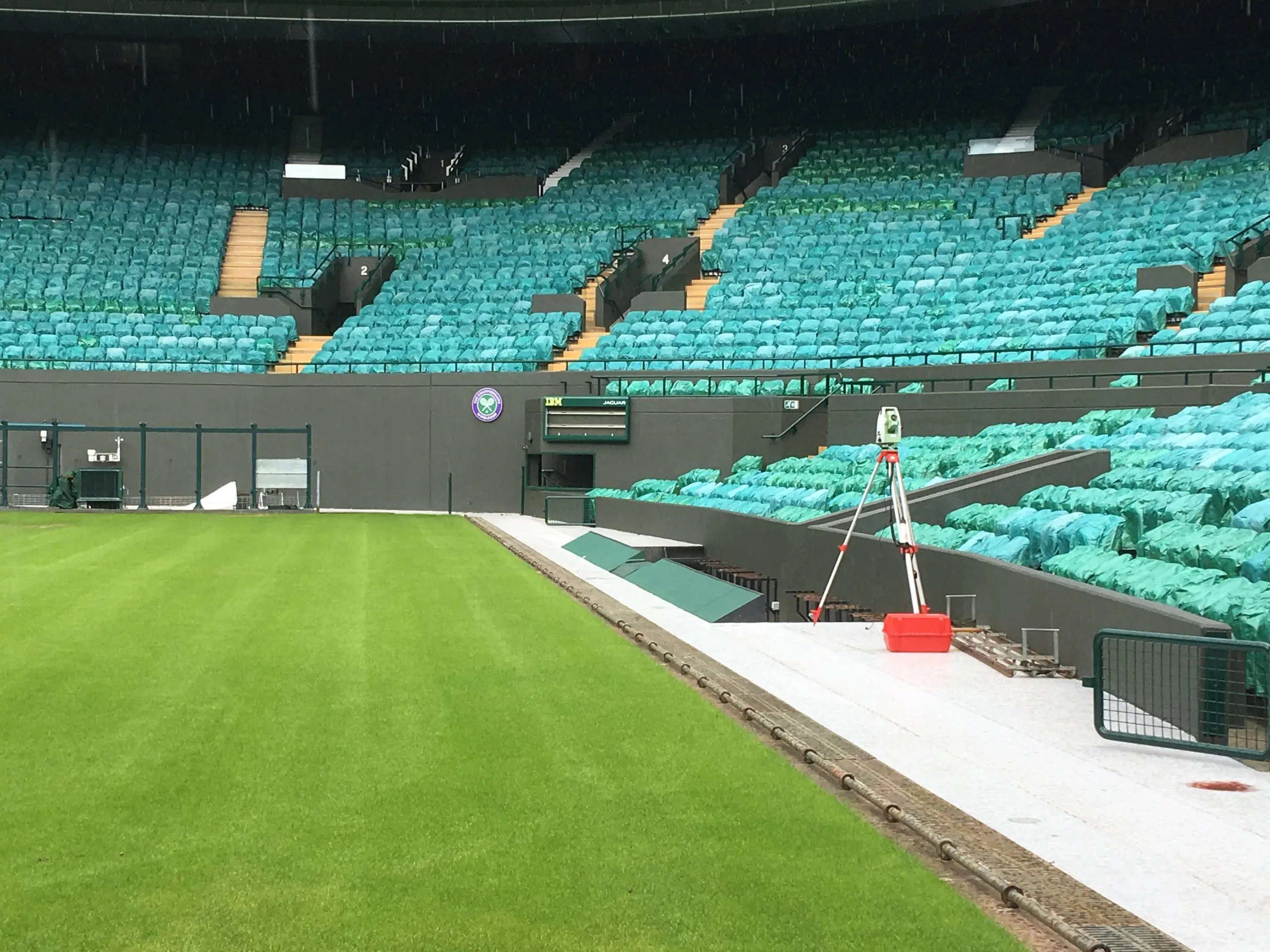 …to cycling
Determined to get his job done, surveyor Stuart Dunbar didn't let a technical issue with the ferry on the Isle of Arran stop him. Fully supporting our GetOutside message, Stuart got out and about on his bike. He saw a lot of wildlife and both a red squirrel and a sea otter crossed his path!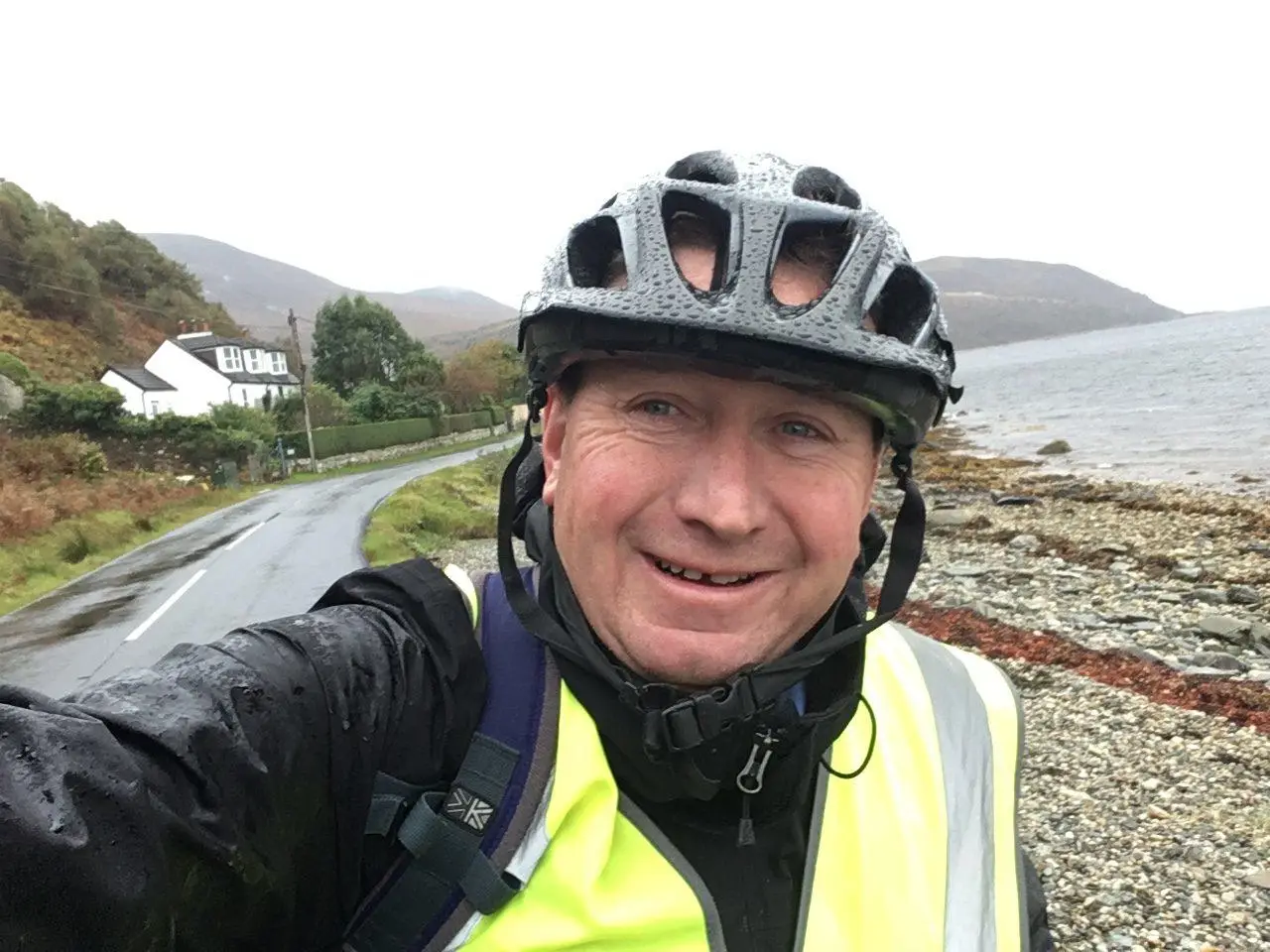 His destination was the Lagg Distillery. This was an FRA (Field Revisors Attention) as the contractors could only pick up the roof line of the new distillery. There was a bit to survey below the roof and around the site including a new commercial orchard.
From crossing bridges…
If you are in search of King Arthur, it just got a lot easier to find him. In October, surveyor Peter Hammond made sure the new bridge at Tintagel Castle was on the map. Whilst it may not look like much on the map, dealing with the obscured data required a wizard surveyor.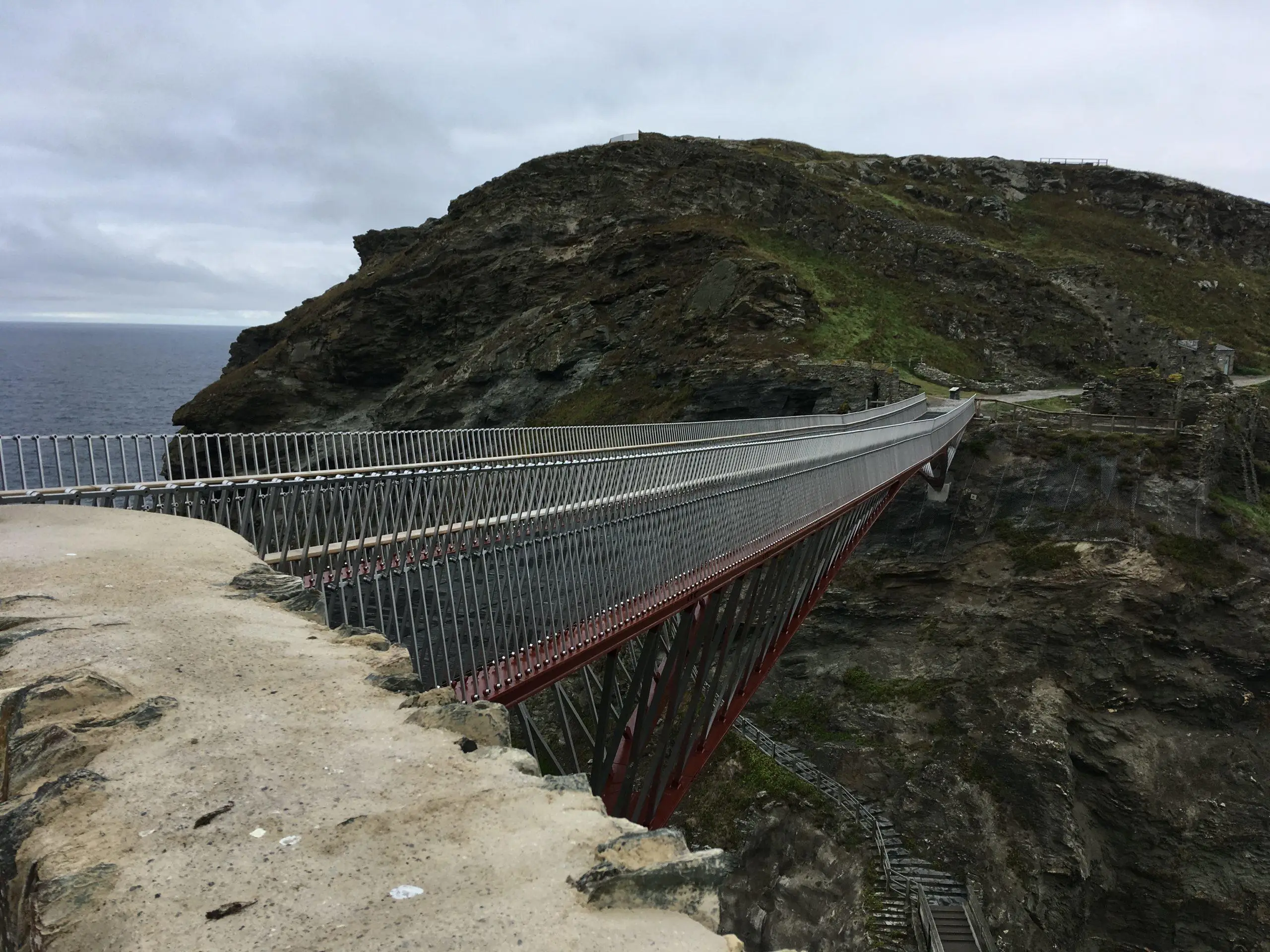 …to wading lochs
Also in October Registers of Scotland sent in a request to survey part of the south bank of Linlithgow Loch in West Lothian. As well as the amount of tree cover making it a job for two people, Guy Rodger required fellow surveyor Bob Nisbet to adhere to Health & Safety. And the edge of the loch had changed up to 16 metres in places!
New surveyor Megan has been working on something slightly different to the norm. She has been collecting the control on Air Points links across operations. This means the ground surveyor is providing a service to Remote Sensing and the control for fixing the imagery that our Flying Unit will collect. The yellow painted box is something that can clearly be identified from the sky.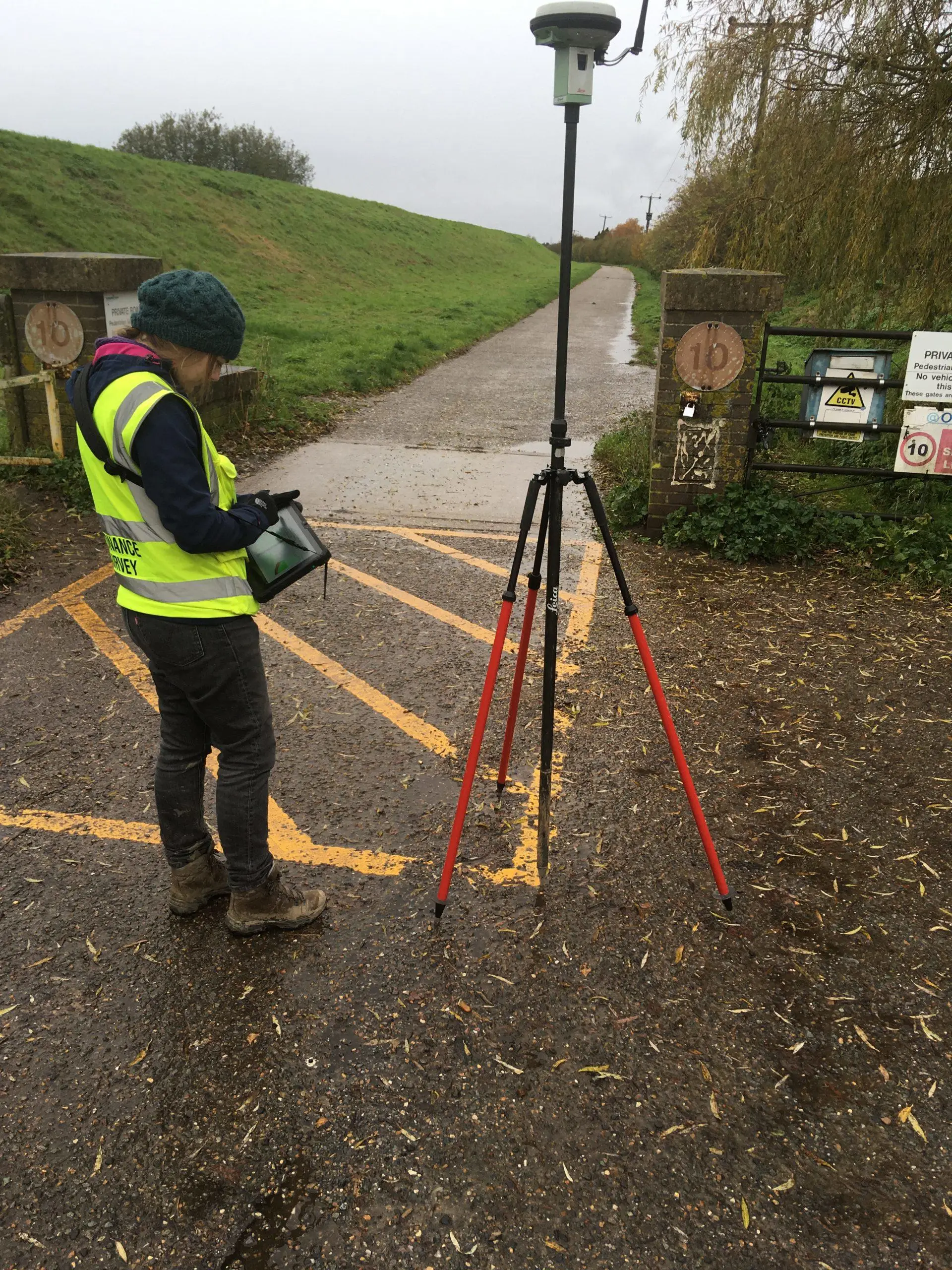 Our surveyors use OS Net and Global Navigation Satellite System (GNSS) technology every day to instantly position new map detail to within a few centimetres (find out more).