SearchLand's mission to make property companies more data-driven
13 May 2021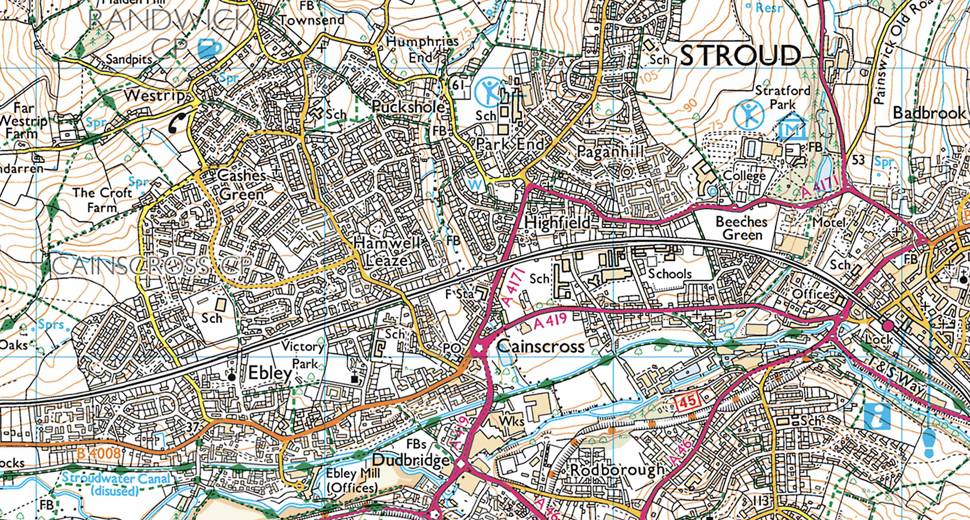 developers
Geovation
os data hub
As part of our #OSDeveloper blog series, Geovation cohort SearchLand tells us how they are making property companies data-driven…
What does SearchLand do?
To put it simply, SearchLand is a map-based property and planning data tool for developers, planners, architects and investors to make informed property and land decisions.
What led to you innovating in this market?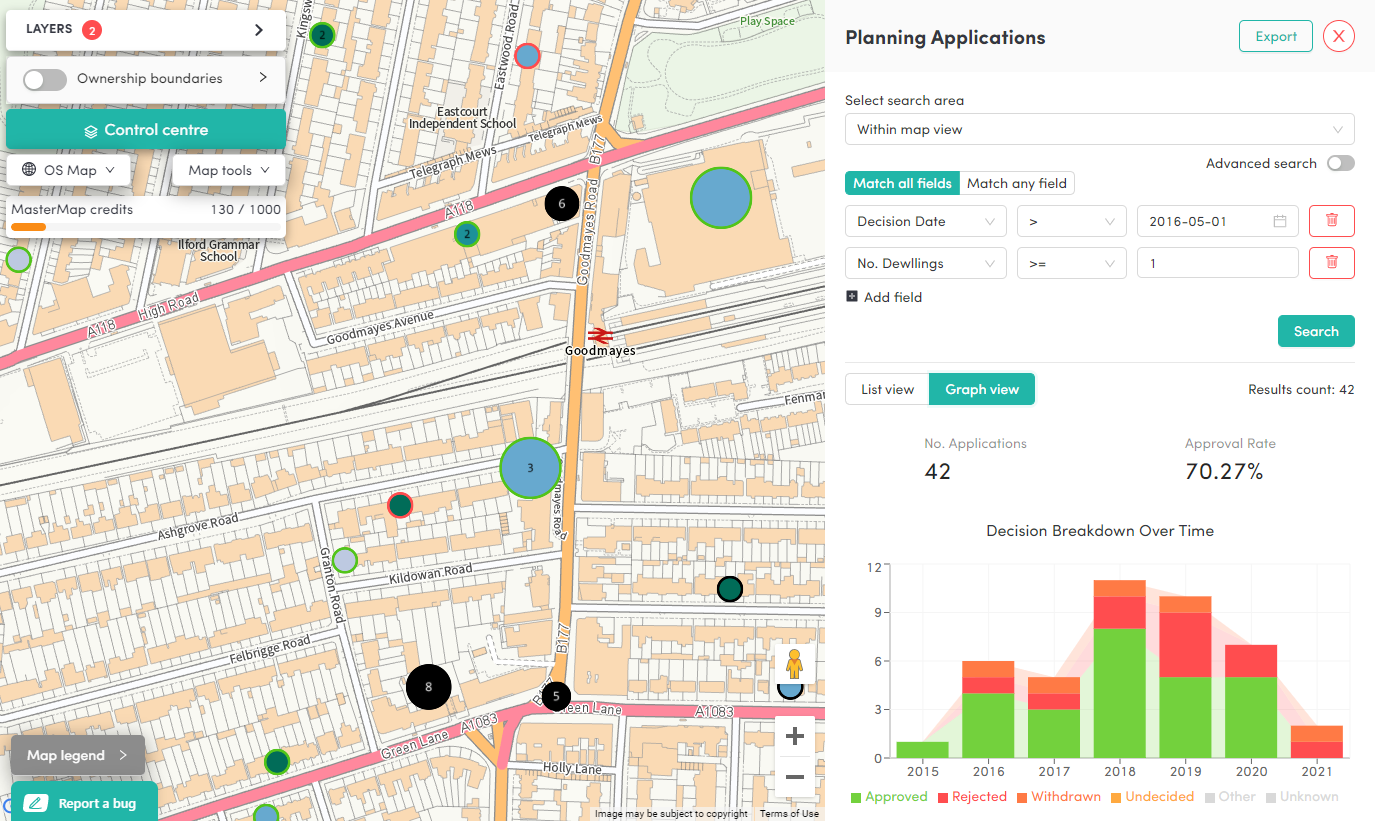 Having worked in the planning and property business, we found a handful of problems within the sector. Alongside a lack of data, tech hasn't been integrated well so a lot of older processes remain in place.
There is an abundance of data available through various partners, with OS being one of the primary sources. A lot of time needs to go into linking clean OS data with other datasets such as Energy Performance Certificates (EPC), planning constraints, planning applications, price paid data, company house data and much more. Many businesses in the property sector can often lack the resource internally to make this happen, so it is the perfect place for a business like SearchLand to fill that and provide data-driven services for these businesses.
How have you used OS data?
To make our organisation work, we needed accurate geospatial and property data. Off the back of joining the Geovation Accelerator Programme in Spring 2021, we gained access to a range of open and proprietary datasets from Ordnance Survey, HM Land Registry and other partners.
We looked at additional datasets including council boundaries, OS Open Zoomstack and AddressBase with the intention to integrate these with our GIS model. OS data created the framework for more data input and through this, we were able to produce a basic model in QGIS and link all the datasets together.
In December 2020 our BETA brought all of these datasets together. We had to create a warehouse for storing data and a place to bring updates in to. So, we took all of the datasets and stored them in one queryable database allowing us to link every piece of data together.
We are delighted to say that as of April 2021, SearchLand has been live!
Accessible via the OS Data Hub, we currently download OS data to query offline and utilise the OS Maps API as a basemap. This solution is scalable via usage and we use OS data for its unrivalled addressing information as this can't be found anywhere else. We tried other datasets, but there were too many inconsistencies.
How are you finding Geovation?
Being part of Geovation has been great for our business. Of course, with the current Covid-19 restrictions we haven't physically worked from the Geovation Hub yet, however we've enjoyed meeting other cohorts virtually. What is great is that everyone is at a different stage in their business development, so the advice and support we can offer each other is invaluable.
Find out more about Geovation.
What is the future of SearchLand?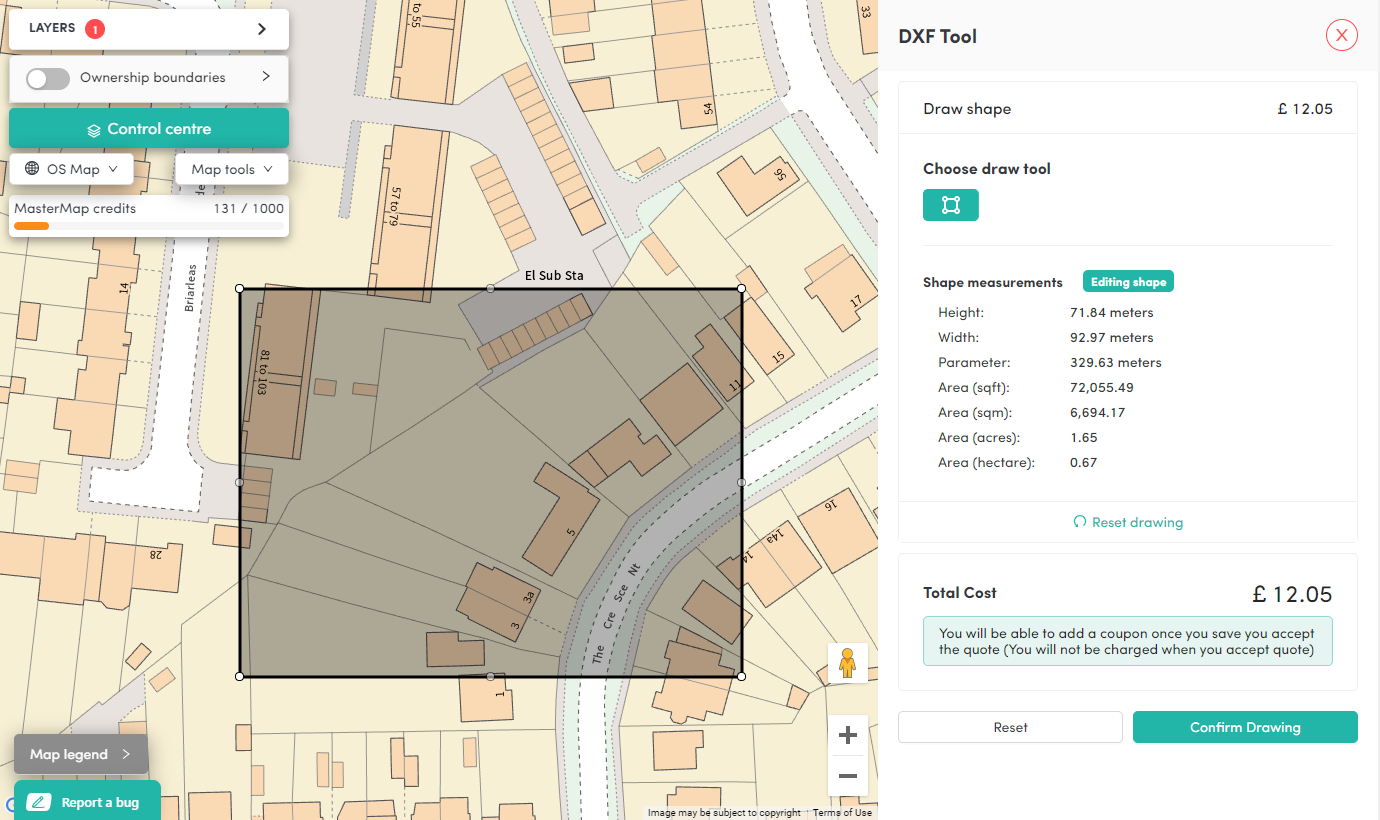 We are looking to explore the potential use cases within the built environment sector, namely developers, architects planners and agents. Having experience of working within public sector planning, we also think there could be wider adoption of our platform within councils who already provide us with a lot of data. We have done some research on this already and believe we can help them achieve better organisational integration with data and tech with the use of SearchLand.
From local housing market comparables to planning application analysis, SearchLand is determined to make property companies data driven. Find out everything you need to know on the SearchLand website.
Discover our Developer site now to find out more about how the OS Data Hub and our APIs can support you.