See historic photos from Ordnance Survey on Timepix
7 Mar 2018
Geovation
history
surveying
timepix
The Timepix historic photo site launches today and makes a unique set of photos from OS' history available online for the first time. Over 21,000 photos catalogue the Manchester streets between the 1940s and 1960s, giving a unique insight into the city's past captured by OS surveyors. From children and animals photobombing the surveyors, to a background of vintage adverts, Timepix showcases a fascinating collection of photos around Greater Manchester.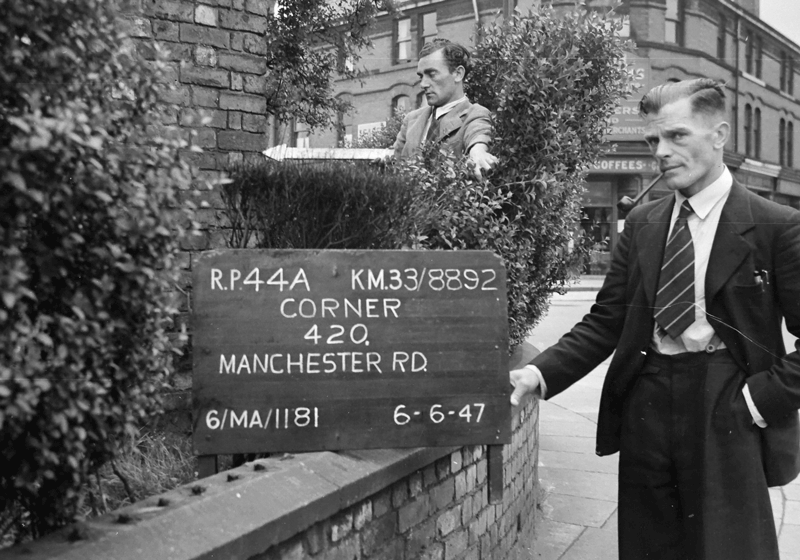 Why were OS surveyors photographing Manchester?
OS surveyors took revision point (RP) photos across Britain to provide a network of surveyed locations. These known spots could then be used to 'control' the position of detail on a large scale map. RPs were often on corners of buildings and other immovable features, and were fixed to centimetre accuracy. Finding the RPs for future map updates was an issue, and photography quickly became the best visual reference – leading to thousands of photos of men with white arrows…
Many of these RP photo albums have since been destroyed, although collections do remain for Croydon, Liverpool and Taunton, amongst others. The Manchester collection is exceptional, both for its size, there are over 45,000 photos in total, and the survival of the negatives. As better quality images can be created from negatives, Timepix focused on this collection for their launch.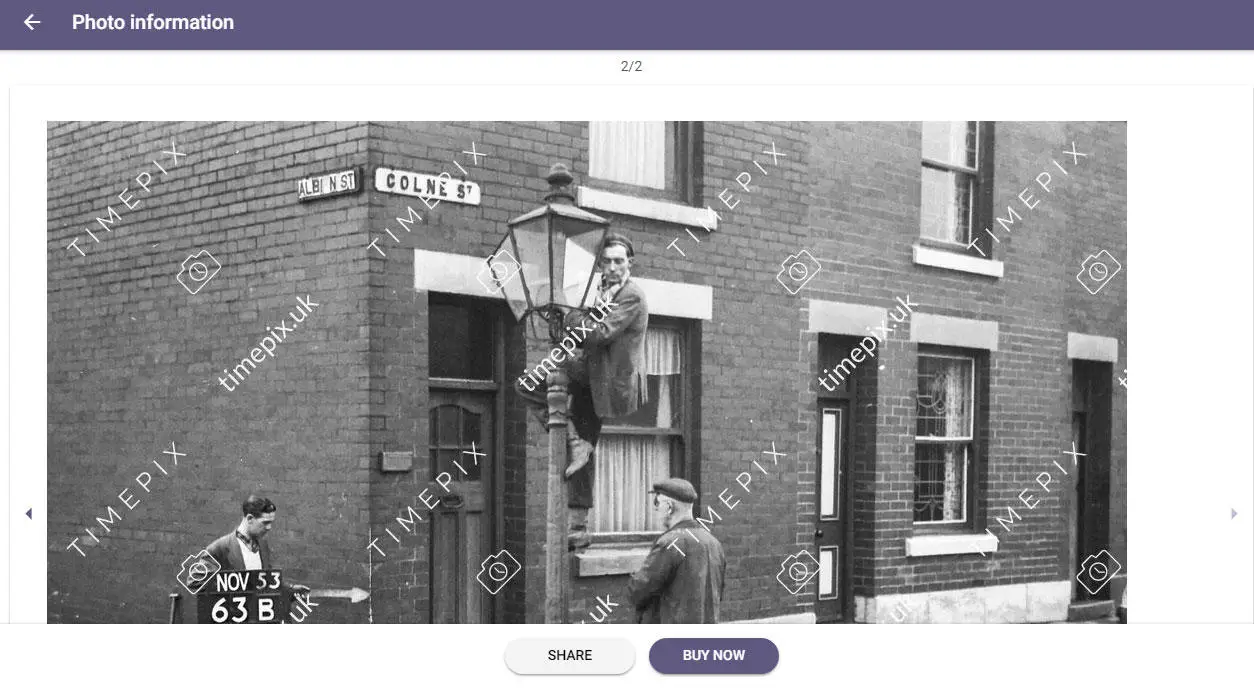 The detailed survey of Manchester started in the early 1940s, but really took off post-war. The surveyors would capture the measurements and take the photos, with a field labourer holding a pointer, the white arrow, and a hymn board in shot displaying any relevant information. Street corners were preferred locations for RPs as they gave a line of sight in more than one direction, so there is a high number of corner shops in the collection.
Why Manchester is still the best-mapped city today
We continue to survey Manchester in great detail today. We've been working with CityVerve, the UK's demonstrator project in Manchester for large scale deployment of Internet of Things (IoT) technology. The project designed and delivered a series of citizen-focused solutions around the themes of Transport, Energy, Health and Culture, using IoT sensor and collaborative platform technology. We've been surveying in greater detail, capturing street furniture such as lampposts and bus stops to provide a strong geospatial framework for the project.
We've even trialled indoor mapping in Manchester City's Etihad Stadium changing rooms. It takes just minutes for a 3D laser scanner to 'map' the area and create a 3D image. Take a look at the video of the trial: https://youtu.be/0-zPqGJxP-Y
What is Timepix and where can I find out more?
A web-app for geo-locating historic photos, Timepix is the brainchild of Elaine Owen. In her day job, Elaine is School Sector Manager at Ordnance Survey, but also a keen historian. These interests combined when Elaine and her colleagues entered, and won, an internal Geovation Challenge. With support from the Geovation Hub, Elaine is now launching the first phase of Timepix at Manchester Central Library today with over 21,000 photos to browse via the web app.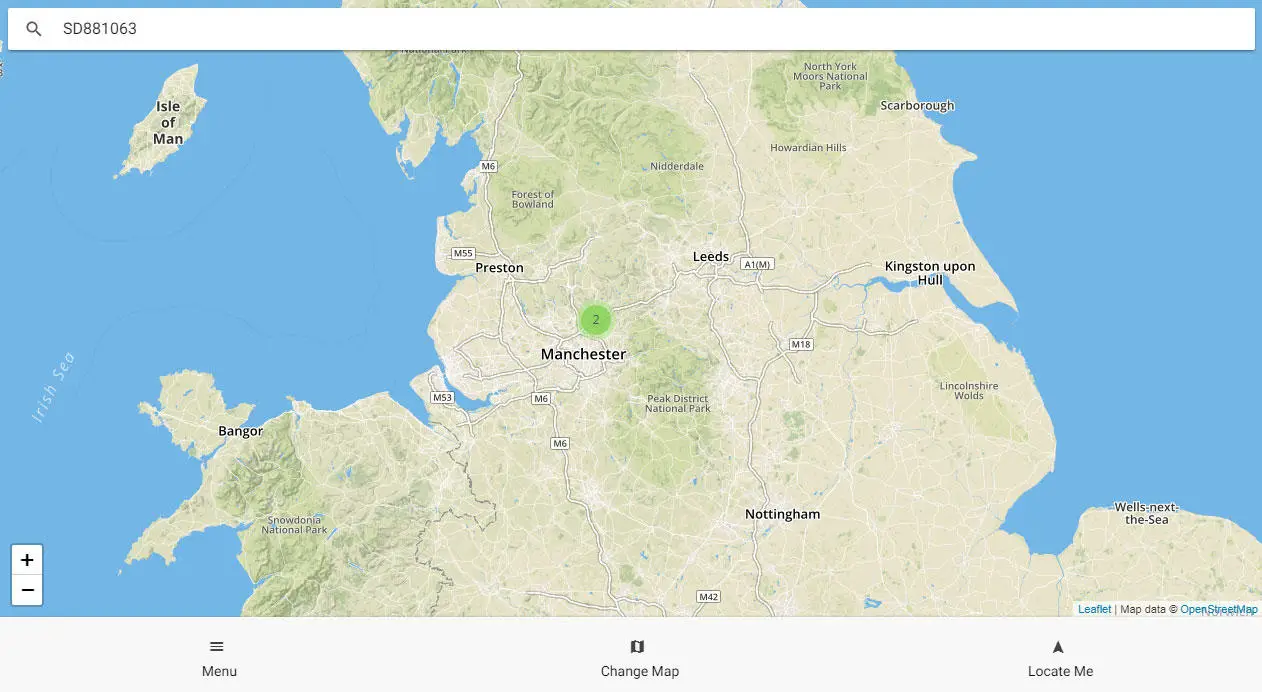 Elaine knew that there were hundreds of thousands of historic photos both from OS and beyond which had never been digitised and catalogued, so were not easily accessible to the public. Via Timepix, you can now search for photos and see them set against modern or historical maps.
The first phase focuses on OS revision point photos from the Greater Manchester area. But there are a small number of Edwardian postcards, Victorian studio photos and other OS historic photos scattered across Great Britain. Timepix will be adding more photos from wider areas over time.
Visit www.timepix.uk to browse the photos. You can download low-resolution watermarked copies and share them for free, but there are charges for higher resolution versions. The charges help fund the site and future development.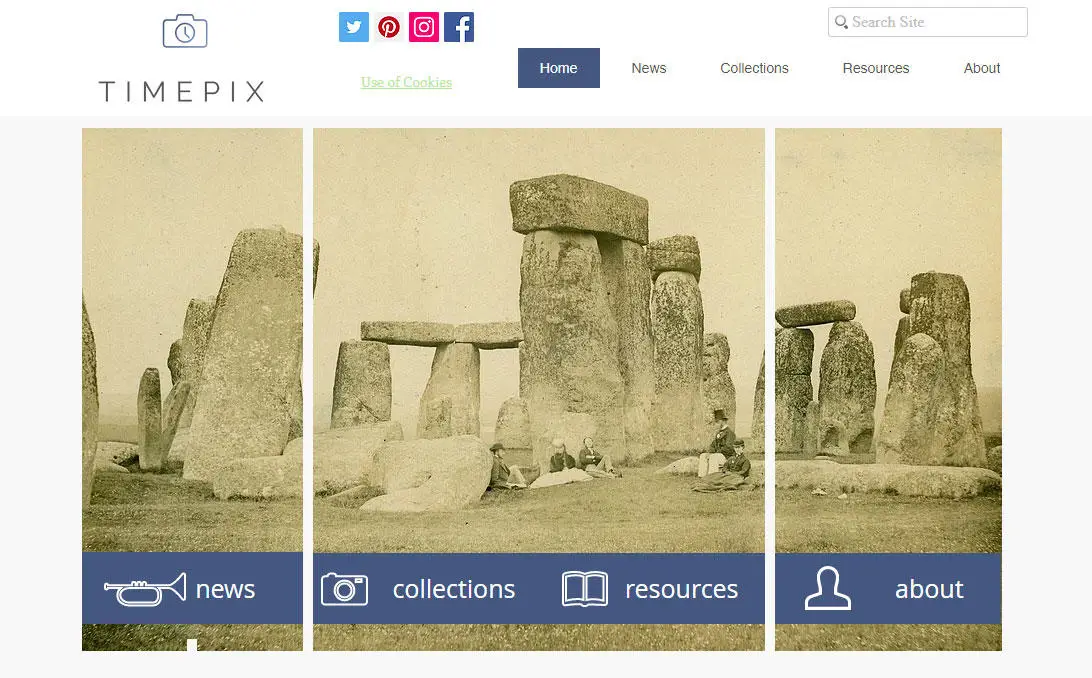 Are you in one of the Timepix photos?
Are you from the Greater Manchester area or did you have family there in the 1940s onwards? Take a look at Timepix and contact the team if you recognise someone in the photos. We'd love to see a match!