The Slow Ways project continues
11 Jun 2020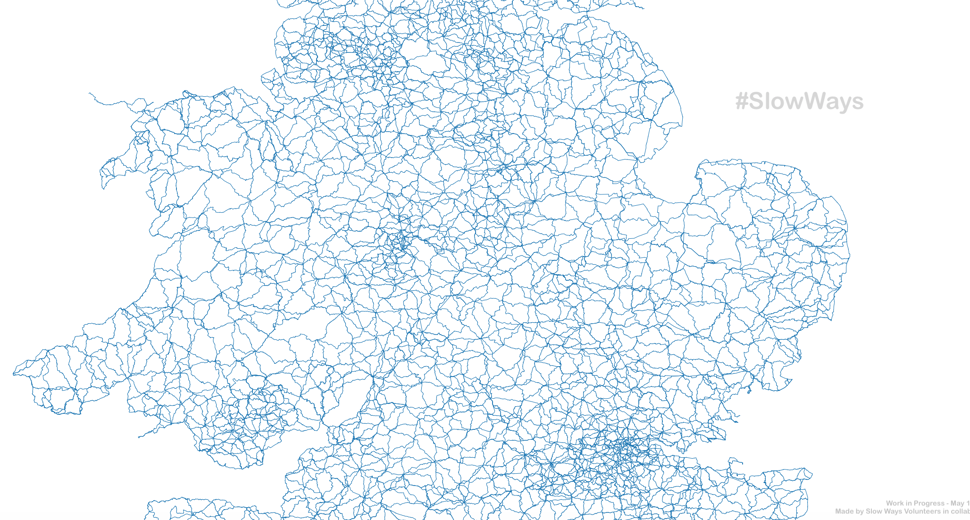 #getoutside
rights of way
Slow Ways
In case you haven't heard of the Slow Ways project, the aim of it is to create a national network of walking routes that connect Great Britain's towns and cities. As the founder, OS GetOutside Champion Dan Raven-Ellison gives us an update in his second guest blog…

I last blogged about the project in January when I put a call out for 100 people to volunteer to come to a hack day at the Geovation hub in London. The aim was to create 1,000 Slow Ways walking routes by collaborating with and using OS Maps. Since then, a lot more has happened.
The hack day was such a success that I started planning ten more hack days in ten different regions of the country. In scaling up the project, it would have made it more inclusive and enabled us to finish a first draft of the network. However, then Covid-19 hit and as we were locked down, these were put on hold.
I didn't want the project to falter, but lockdown had led to thousands of people who loved to get outside being stuck indoors. With this in mind, I secured some funding from the Kestrelman Trust and worked with a small group of volunteers to quickly pivot the project. So, rather than being done in person as part of a hack day, it could all be completed online as a citizen geography project. All we needed was OS Maps, Google Docs, Skype and Zoom.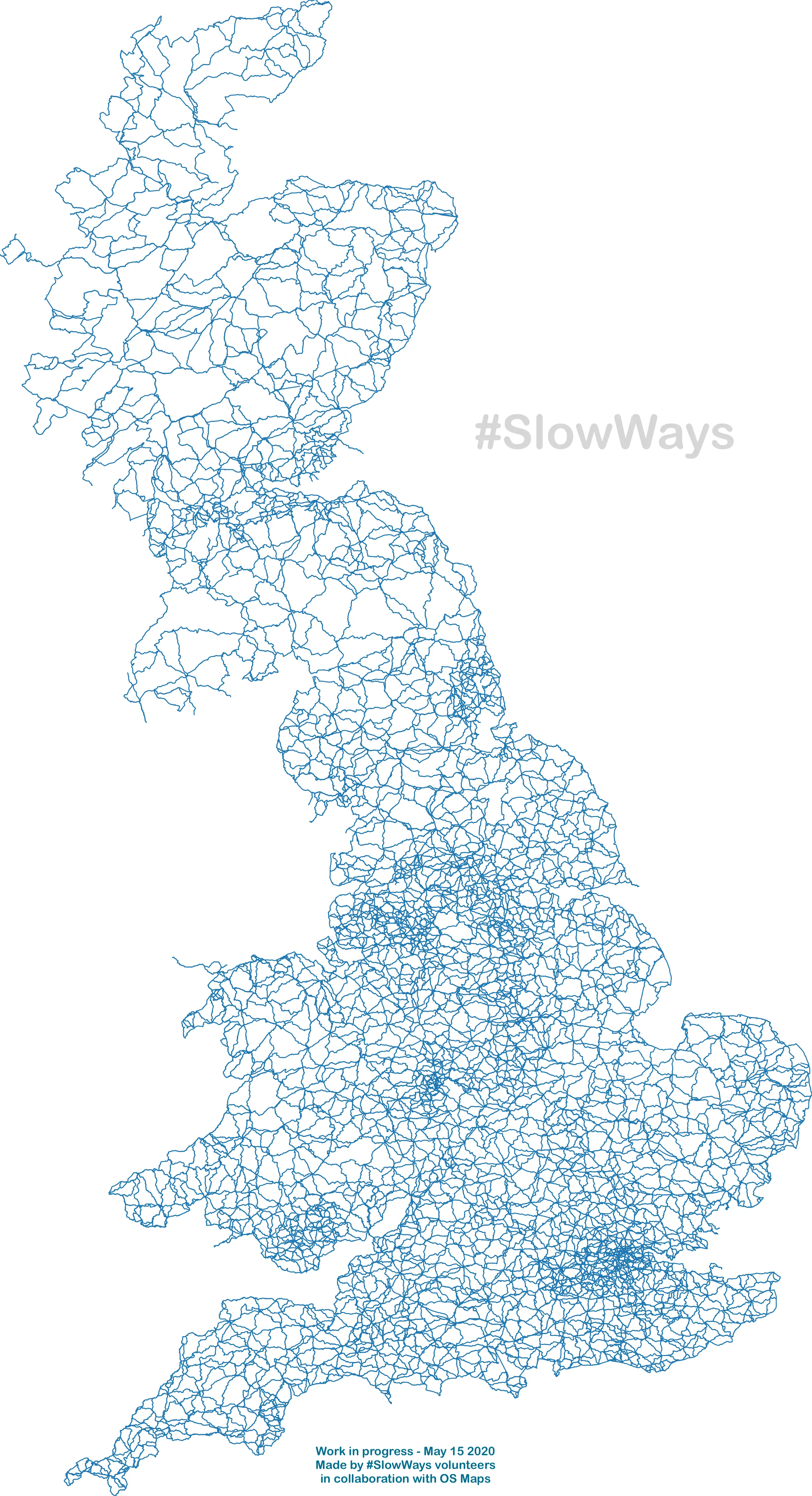 Two months later, a team of 700 incredible volunteers from across the UK have used OS Maps to create a network of 7,000 Slow Ways walking routes. Each Slow Ways route connects two neighbouring settlements and people will be able to combine the routes to make longer journeys. Together they stretch for over 100,000 km which is roughly 2.5 laps around the equator!
We are already fortunate to have around 200,000 km of public rights of way in the country. The Slow Ways celebrate these paths while giving them a new structure that is inviting, inspiring, clear and supportive. The Slow Ways can be used for leisure, but in principle and practice I am personally most excited about their potential for functional journeys to simply get from one place to another. After all, the routes intentionally connect the places where most people live, work and want to go.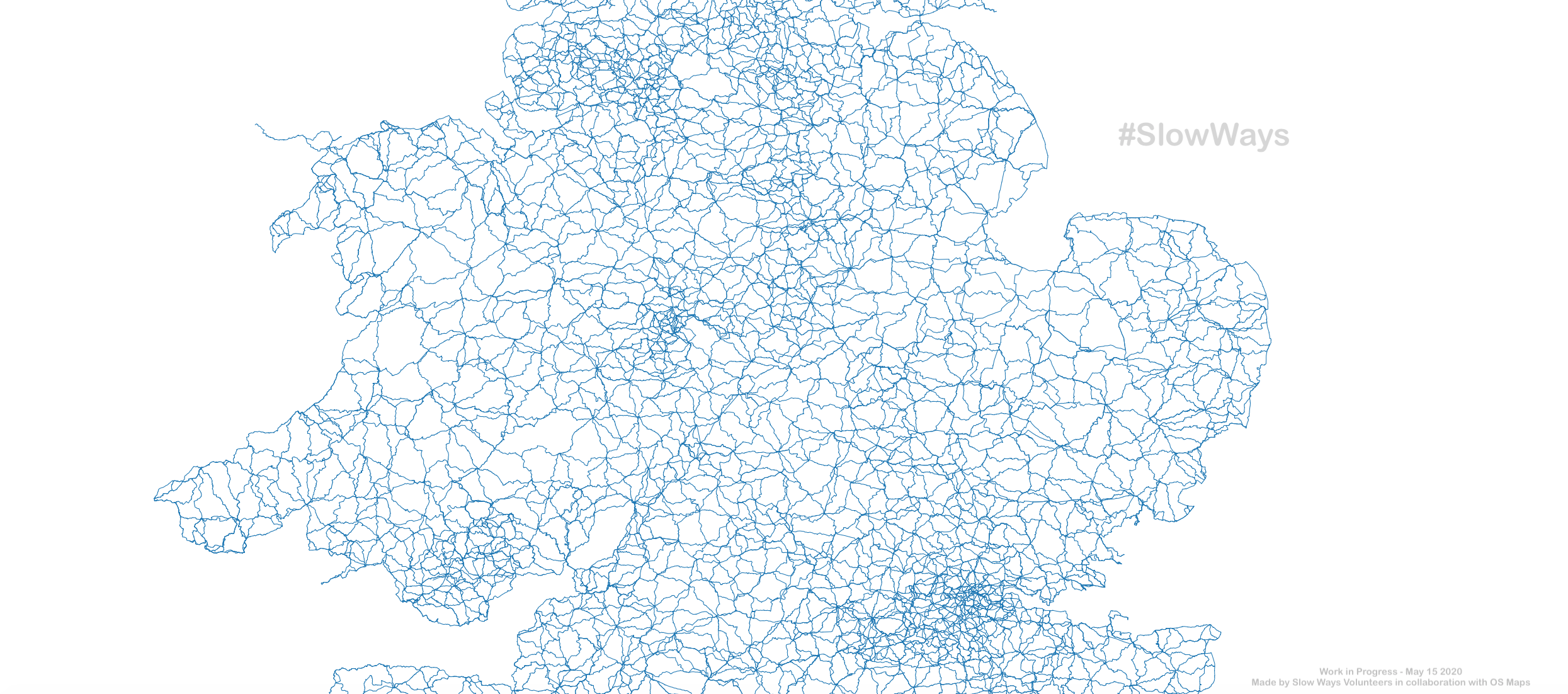 Of course the Slow Ways will bring people joy, but they have a deeper purpose too. We need solutions to the economic, health, ecological and climate crises. Walking between places can not only improve our health, wellbeing, environment and finances on a personal level, it can improve them on a societal level too.
To begin with the Slow Ways will be entirely online, but I hope they will increasingly have a physical presence in the country both in their visibility and in our imaginations. To help with this, we've just launched a competition to create a symbol for the Slow Ways which anyone can enter. The dream would be for the Slow Ways and its symbol to be used on Ordnance Survey Landranger and Explorer maps one day!
Volunteers are now working hard to review the routes that have been created. Later this year I hope we can find 10,000 volunteers to explore, test and feedback on the Slow Ways. Perhaps you would like to be part of that?