30 day map challenge
3 Dec 2021
geodataviz
cartographic design
The 30 Day Map Challenge is an annual month-long event, where people are invited to make maps throughout November, based on different daily prompts which are set by challenge creator, Topi Tjukanov (@tjukanov on Twitter).
The challenge is now in it's third year, and this year Ordnance Survey decided to get involved by inviting colleagues to sign up for a day, and make a map based on the relevant theme.
The challenge has a huge reach, with people all over the world making maps and engaging with other participants. To see some of the maps that have been made, search for #30DayMapChallenge on Twitter, and have a look through some of the thousands of submissions.
Scroll down to see each map that was made by OS for the challenge, and read a little about each.
Day 1 – Points (Paul Naylor)
According to the OS MasterMap TopographicArea Layer, GB has 318km2 of Orchards. The total area of all orchards in Somerset is 22km2 and there are 2845 Orchards in Somerset.
Day 2 – Lines (Rich Martin)
OS is currently working on creating a range of maps celebrating 70 years of several National Parks. Each map has it's own unique style, with this map focusing on displaying Snowdonia National Park by the use of just contour lines.
I love scaled back maps with bold colours hence limited features and labelling but letting the contours pop out against the background. The inspiration for the colour scheme was an easy one – Welsh red!
Day 3 – Polygons (Hannah Wright)
Deprivation relates to real people in real places. By blending the IMD dataset with the OS building polygon layer, the IMD dataset comes to life and highlights the disparity in levels of deprivation with central London.
Day 4 – Hexagons (Paul Naylor)
In March we sent over 382 Beebombs for OS staff to plant in their gardens and window boxes. By boosting biodiversity, Beebombs can help bring back bees and re-create lost wildlife habitats. 
Stretching from Scotland to Cornwall, we've created a map displaying where the Beebombs have been planted to show the impact these seeds will have nationwide. 
Day 5 – Open Street Map (Nate Meech)
Having just moved to Southampton to start at OS this map is an insight into one of the factors I considered when choosing where I was going to live. OSM has such a variety of data that a similar methodology could be applied to a great number of features of interest. The OS Maps API provides the perfect context for visualising data across a broad range of scales and styles.
Day 6 – Red (Paul Naylor)
According to OSMM Highways there are 30,222,086 metres or 30,222 km of non-primary A roads, and 35,896,696 metres or 35,896 km of Primary routes in GB.
Day 7 – Green (Paul Naylor)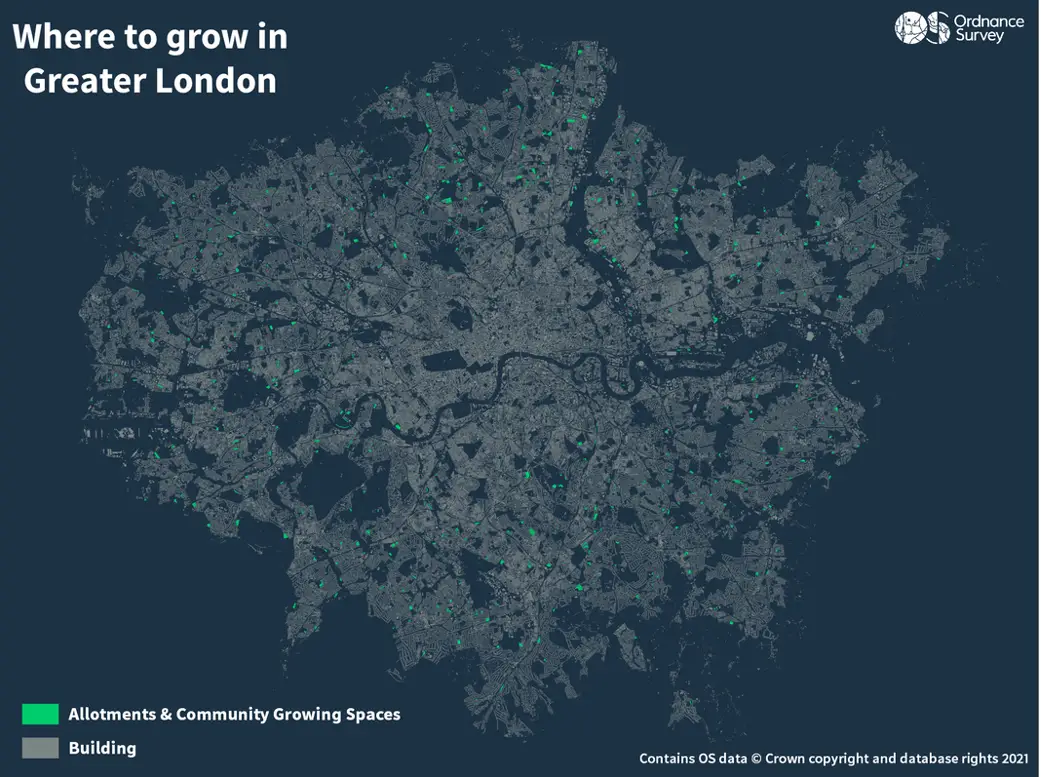 Made using OSMM Greenspace and OS Zoomstack, showing the locations of growing spaces such as allotments and community gardens in Greater London.
Day 8 – Blue (Freya Cooper)
Using the OS Open Rivers data to show the vastness of our water ways in GB. An extent that we don't usually see that shows the beauty of our rivers while highlighting mountain ranges, the Fens and unique underlying geologies across the SE.
Day 9 – Monochrome (Katie Packard)
To celebrate 70 years of Dartmoor National Park, I created a monochrome hachure map inspired by this fantastic tutorial https://robinhawkes.com/blog/qgis-monochrome-hachures/ by @robhawkes.
Hachures are an older mode of representing terrain which, when combined with monochrome styling, gives the map a historic feel.
Day 10 – Raster (Alasdair Jones)
A population density map outlining the locations of Rastafarian communities across England. Greater London is enlarged to highlight the dense Rastafarian populations concentrated in areas such as Notting Hill and Brixton, some of the earliest settling Rastafarian communities in the UK. This map makes use of OS Boundary-Line data to clip to the ROI and ONS Census Data (2011) to identify Rastafarian communities.
Day 11 – 3D (Peter Bolt)
Peter Bolt, an artist and owner or Landfall Artwork, was the recipient of the British Cartographic Society's 'Ordnance Survey' award this year. His handmade 3D terrain maps often use Ordnance Survey mapping to create 3D landscapes that bring a location to life.
The winning entry shown here - 'Gyrn Goch' - uses lights to draw attention to the contours in OS 1:50 000 mapping.
Day 12 – Population (Jess Baker)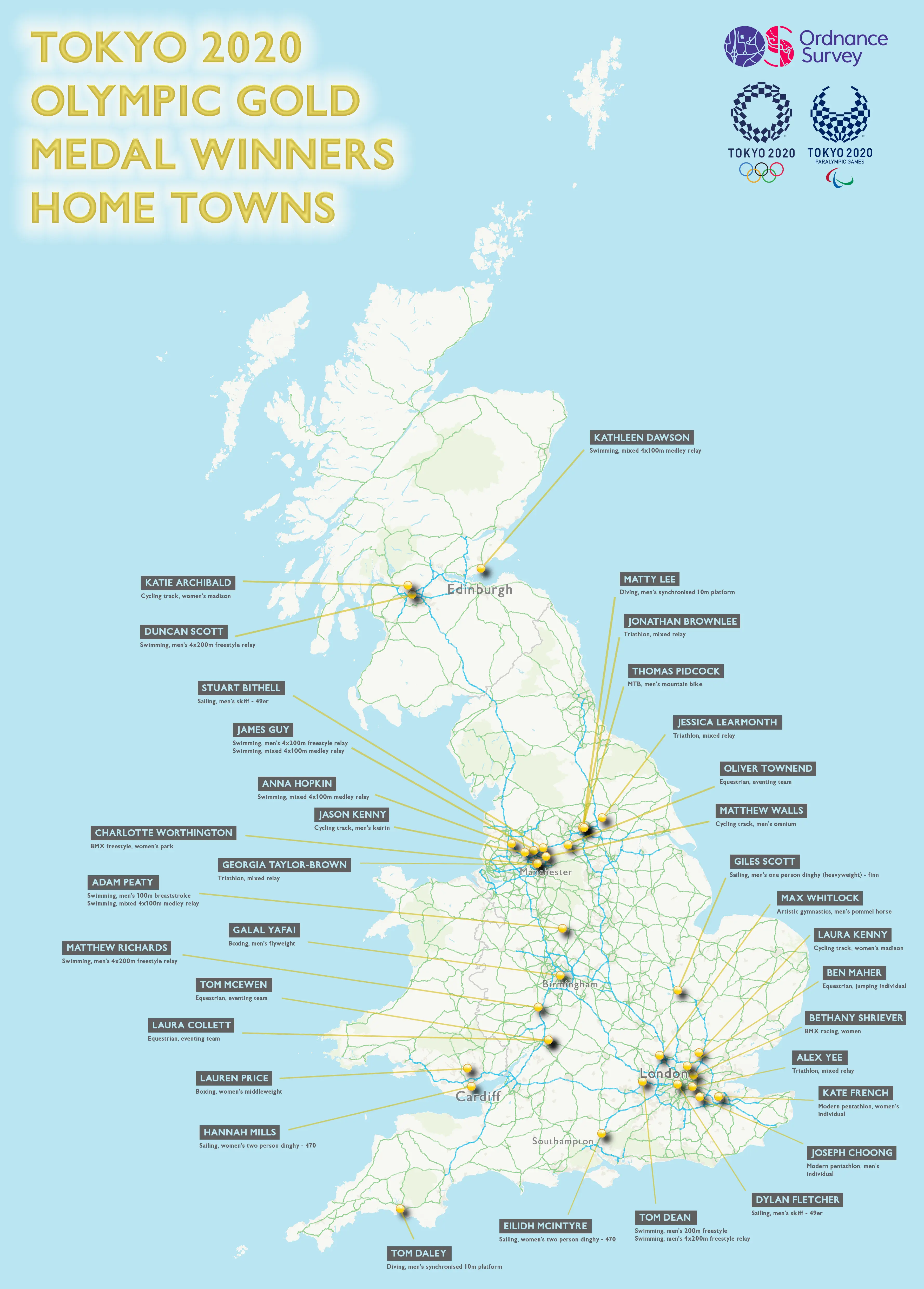 To celebrate the Tokyo 2020 Olympic and Paralympic Games, we mapped the hometown of every gold medal winner in Team GB. There's a real spread of athletes from all over Great Britain, and some born in other countries too. The backdrop mapping uses the OS Maps API.
Zoom in to see individual athletes and their medal winning titles, in events from gymnastics and swimming, to wheelchair rugby and the canoe sprint.
Day 13 – Data Challenge 2: Natural Earth (James Armstrong)
An ocean floor depth (bathymetry) map of the North Atlantic with a twist - it's styled to replicate a stacked paper cut map.
Using a guide and textures from John Nelson's paper cut map of the Great Lakes, and several vector data sets from Natural Earth.
Day 14 – Map with a new tool (Guy Heathcote)
Our entry for the "Map with a new tool" day of 2021's 30 Day Map Challenge is our 3D OS Virtual Gallery (https://labs.os.uk/public/os-virtual-gallery/) project. It's a 3D virtual art gallery featuring mapping and mapping-related exhibits from Ordnance Survey and beyond. Aside from the many straightforward wall-mounted images that included as exhibits, it also includes a few exhibits that take more advantage of the interactive 3D environment within which they sit. This includes the angled exhibits in the Space Gallery, the musical Music Maps and, in our first guest exhibit, a virtual recreation of a real-life tied map exhibit. Aside from this, the Gallery's own building has its very own interactive map, which can be found in the Reception area and allows guests to teleport directly to the exhibit of their choice.
The OS Virtual Gallery was created in the Unity Game Engine, with the 3D assets created in Blender and 2D assets prepared in GIMP. Exhibits were curated by Paul Naylor and Jess Baker, with the technical development undertaken by Guy Heathcote. The latest release, which also features a Christmas quiz machine, was formally released on 1 November.
Day 15 – Map made without a computer (Jess Baker)
For 'map made without a computer', I wanted to have a bit of fun with it and carving pumpkins before Halloween seemed like a good excuse to get a map involved!
I chose to carve the Ordnance Survey Terrain 50 contours of two hills in the Peak District which are particularly scenic, and one of my favourite places to visit.
Day 16 – Urban and Rural (Jess Baker and Paul Naylor)
The GeoDataViz team at OS have been working with our corporate charity – Rose Road – to put together maps that are designed for different types of accessibility needs. They will help service users to navigate routes through urban spaces that might present accessibility difficulties. Here, the mapped journey is from Portsmouth Harbour Train Station to Spinnaker Tower.
This map is a first draft produced for the collaboration between OS and Rose Road.
Day 17 – Land (Jess Baker)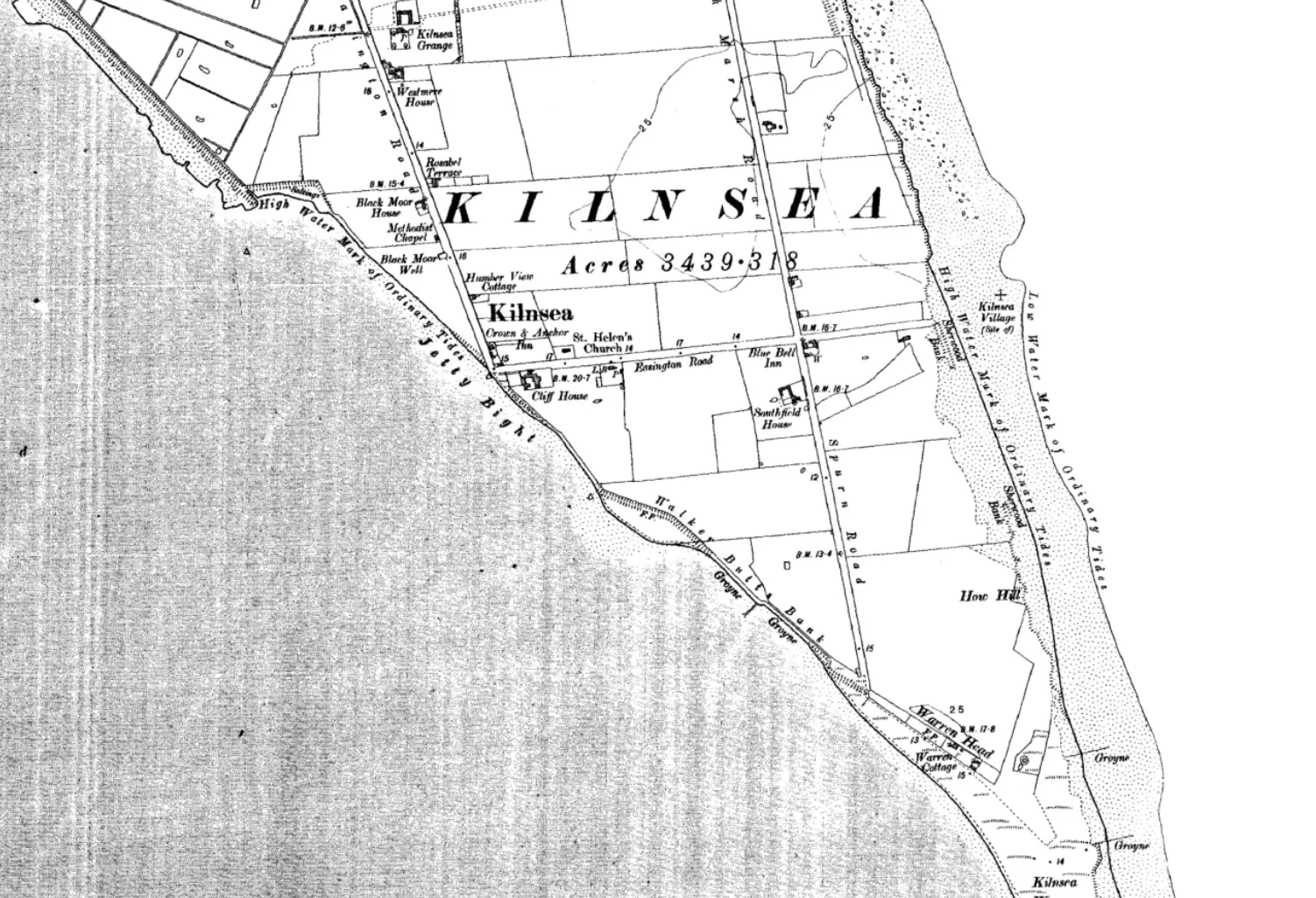 This ESRI Storymap highlights a few areas of GB's coast where the land is either retreating or expanding due to coastal processes. Scroll through the Storymap to compare the land over time, through OS's historic map archive dating back to the 1800s.
Day 18 – Water (Paul Naylor)
This map celebrates the 70th anniversary of the Lake District National Parks. The bathymetry of each lake is highlighted, and stats on the area and depth of each body of water are called out from largest to smallest.
Day 19 – Island(s) (Aidan Watts)
OS Headquarters is in Southampton, situated close to the Isle of Wight – or the Isle of White! Created using OS Zoomstack and Boundary Line datasets.
Day 20 – Movement (Robert Wingfield)
There are many railway lines in Great Britain, and this map shows the spatial representation of where they all run.
Day 21 – Elevation (Freya Cooper)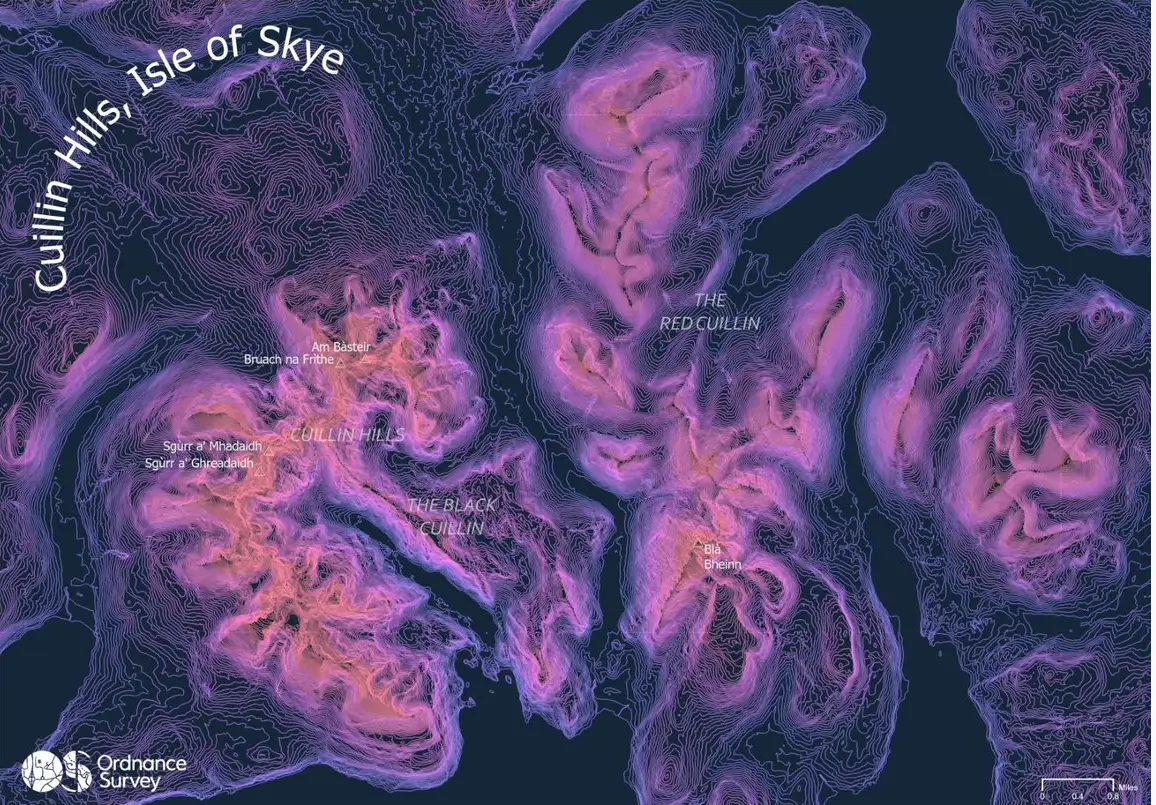 The Cuillin Hills of the Isle of Skye were carved by glacial advances over 15,000 years ago. The Red Cuillin hills to the east are comprised of granite and are more rounded with fewer tall ridges, whereas the Black Cuillins to the west are comprised of gabbro and are steeper and more angular.
Day 22 – Boundaries (Rich Martin)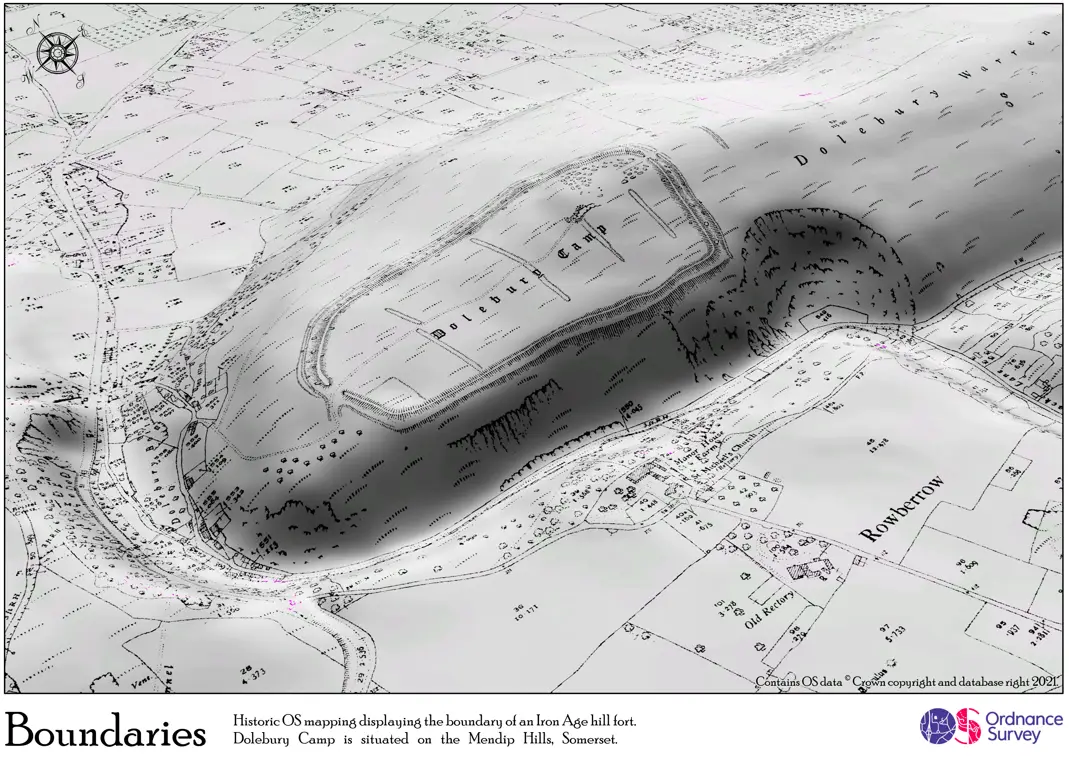 Historic OS data overlaid on an OS Terrain5 DEM. Inspired by some @John_M_Nelson blending techniques between the map and hillshade layers. Boundaries exist everywhere, from properties to fields – but the highlight is the Iron Age fort boundary.
Day 23 – Global Human Settlement Layer (Ben Attwood)
For the 'GHSL' map I wanted to bring a big dose of pre-covid nostalgia, touching on the fact that most people may not have been in a plane for a while. As a result, I combined the GHSL Modelled Urban Centres dataset with a point dataset showing the 'major' airports in the UK.
Not only does it nicely highlight likely "city break" locations for potential holidaymakers and where in GB they could fly from. But the high contrast styling also creates the illusion you are looking down on Europe from a plane at night!
Day 24 – Historical Map (Paul Naylor)
For Day 24 and the theme Historical we have reimagined the famous John Snow Cholera Map of Soho using OSMM Topography Layer and Open Zoomstack.
The cholera death data and pump location data comes courtesy of Robin Wilson at Southampton University.
Day 25 – Interactive Map (Guy Heathcote)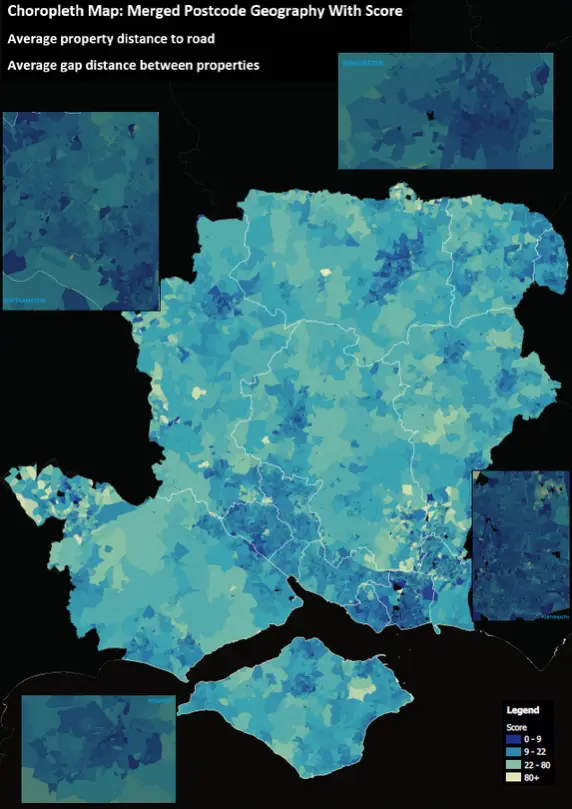 Hampshire's postcode district's proximity to roads, and the distance between buildings sharing the same pavement. Southampton, Portsmouth, Newport, and Winchester are called out in some more detail.
Day 27 – Heatmap (James Armstrong)
A heatmap of the distribution of historic buildings in Great Britain; including Castles, Estates, Cathedrals, and more.
Created with Ordnance Survey's Points of Interest and OS Open Zoomstack using ESRI ArcGIS Pro's Kernel Density tool.
Day 28 – The Earth Is Not Flat (Jess Baker)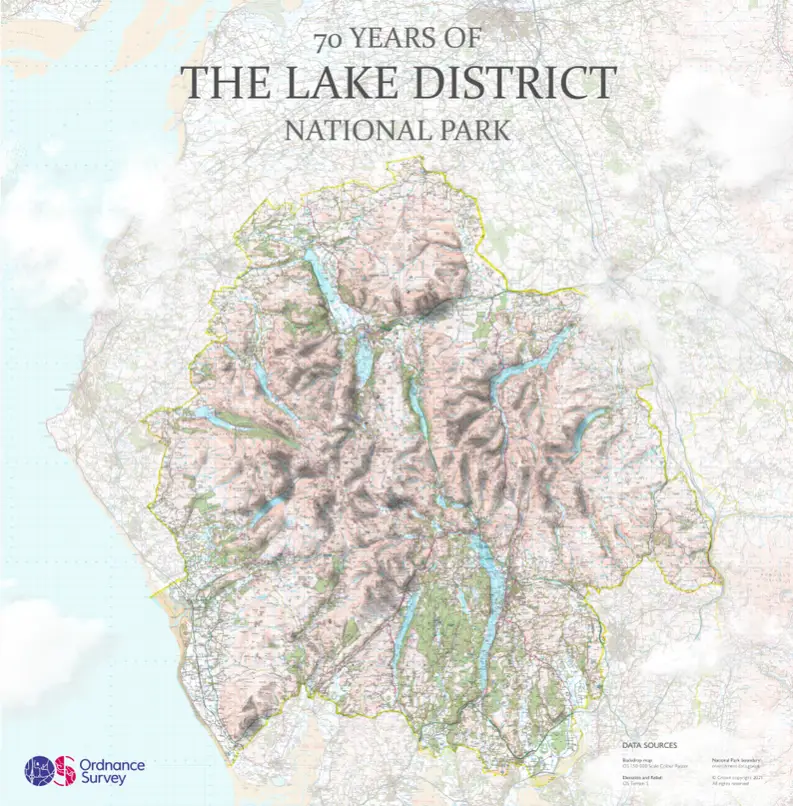 This map of the Lake District National Park in England was made in celebration of the 70th anniversary of the creation of the National Park. It was made using Ordnance Survey 1:50 000 scale raster maps, and the OS Terrain 5 dataset. The exaggerated hillshade was inspired by cartographer Sean Conway (@geospatialist on Twitter) and really brings out the dynamic landscape of the area.
Day 29 – NULL (Mike Johnson)
How many trig pillars are now NULL? In the decades since they were placed there as part of the broader effort to accurately map Great Britain, how many Triangulation pillars have we lost? This a snapshot based on the open data* provided by the Ordnance Survey. I made this as a reference back to a time when surveying was purely analogue, the 'trig' pillars being the most significant evidence of that time. NULL is definitely a digital term so I liked the idea of using an pixelated heatmap, something obviously digital to signify the decline of something analogue. Made with Arcmap.
*https://www.ordnancesurvey.co.uk/gps/legacy-control-information/triangulation-stations
Day 30 – Metamapping (Jess Baker)
For the last day of the #30DayMapChallenge, we've compiled all the maps made by OS employees into one huge patchwork of GB.
Which has been your favourite?