Get outside while staying local with OS Maps
4 Mar 2021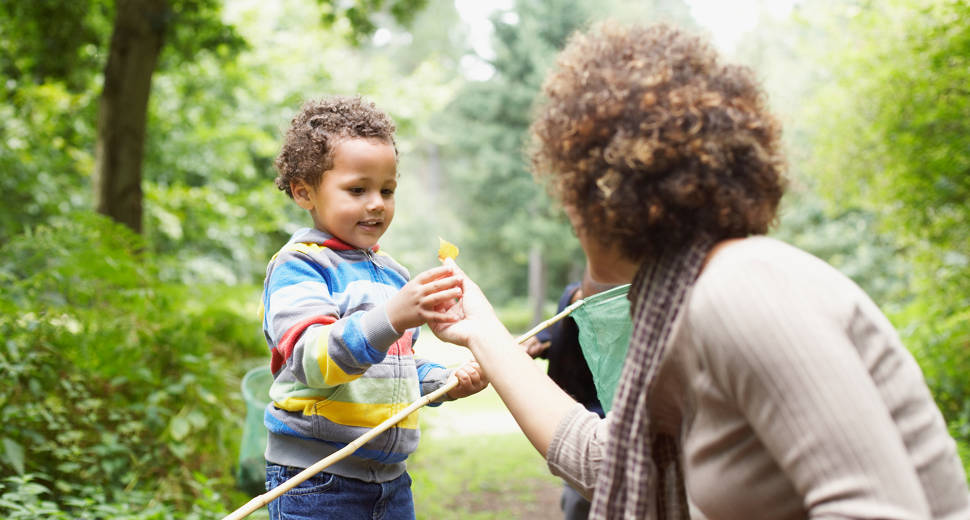 os maps
covid-19
National Parks
As we started 2021 with another nationwide lockdown, it is not surprising that in January we saw a significant increase in people plotting local routes with OS Maps for their daily exercise and weekend rambles.
Whilst National Parks remain a popular choice for our exercise, with large open areas of natural beauty being favourable for social distancing, new data reveals that the total number of National Parks walking routes followed has declined significantly compared to last year.
The total walking routes within National Parks reduced by 31.3% between the two time periods. The most heavily impacted were the Peak District where routes decreased by 74%, and the Lake District which dropped by 69.4%.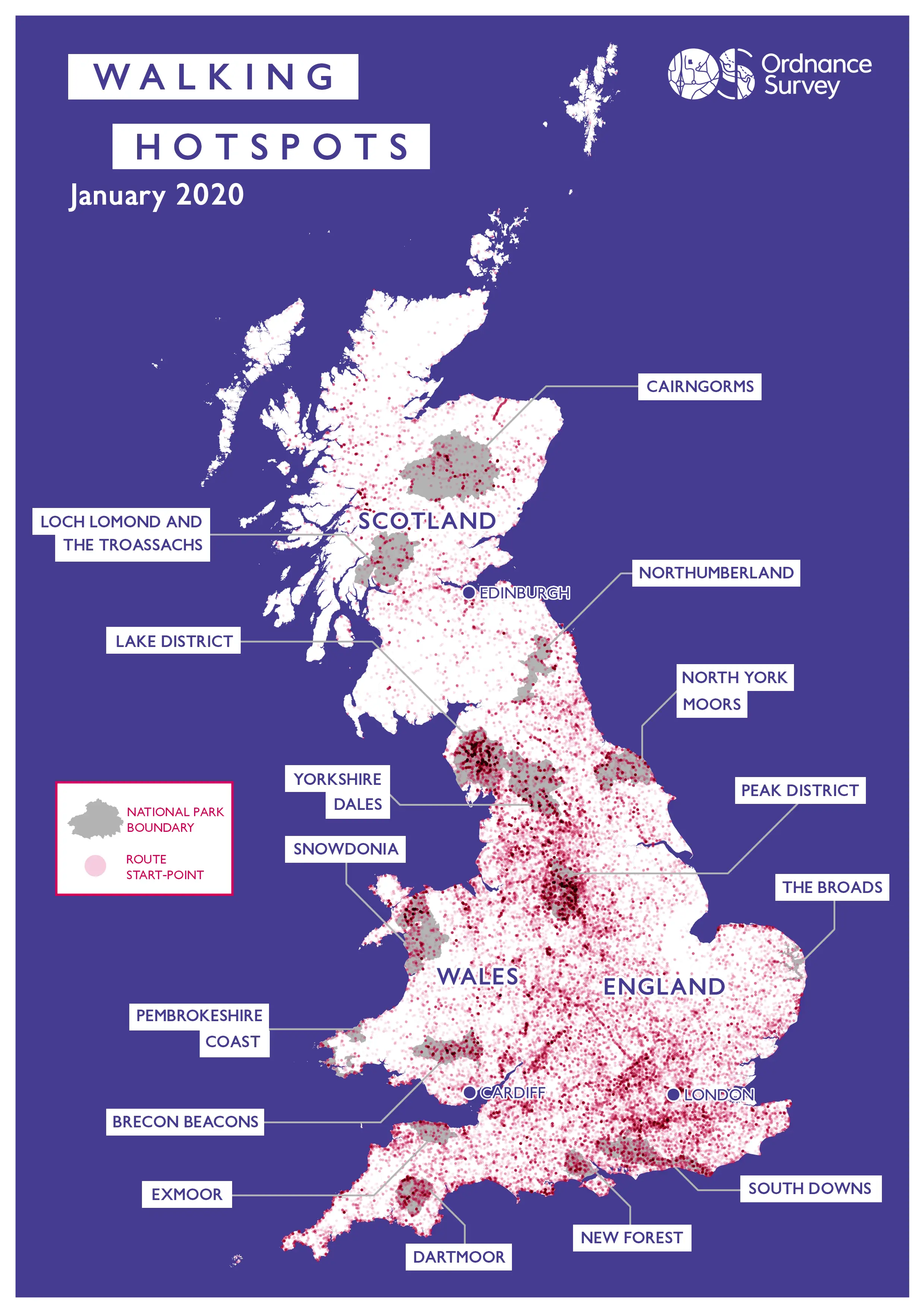 From our analysis of close to 200,000 routes, the decline in footfall in these areas is likely a result of the stay-at-home restrictions and currently government messaging to stay local. Unsurprisingly, the greatest increase in local routes was around the largest urban conurbations such as Bristol, London (and the home counties) and Birmingham.
We also found that whilst the length of people's walks has reduced in January 2021 compared to 2020, the total number of walks has increased. With the current government restrictions, it makes sense that as we have all started to do more walks, we've opted to keep them shorter. Brits walked the equivalent of approximately 56 times around the UK coastline in January 2021, compared with 32 times in January 2020.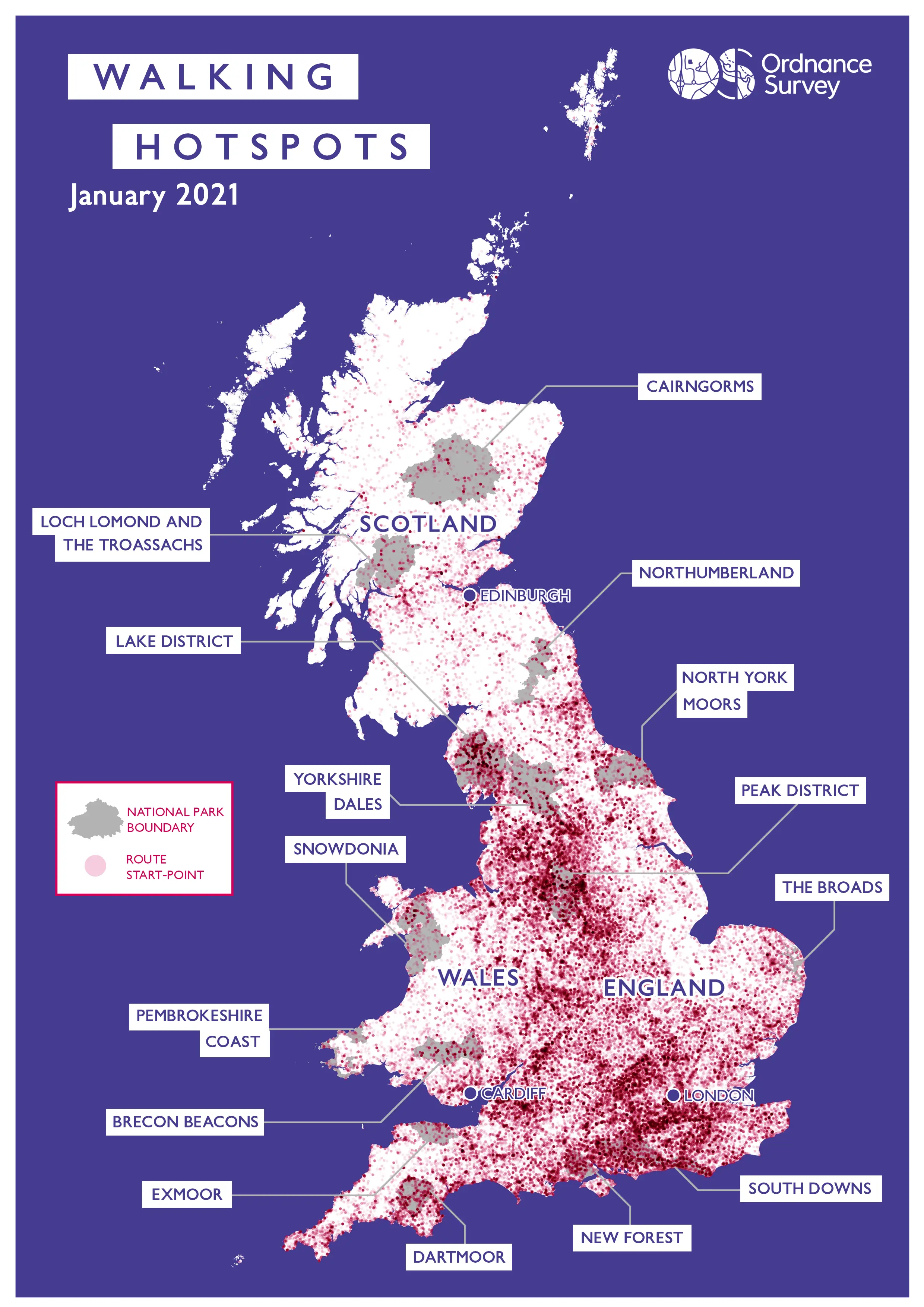 As an OS GetOutside Champion, Professor Greg Whyte commented; "At no other time has physical activity been so important to our health, both as a population and as an individual. Get outside, open your front door and step out to gain all of those additional benefits from the great outdoors. People who are more physically active have lower rates of depression, they have improved mood and a single bout of exercise can dramatically impact on mood for the better."