Mapping and innovating for 230 years
23 Jun 2021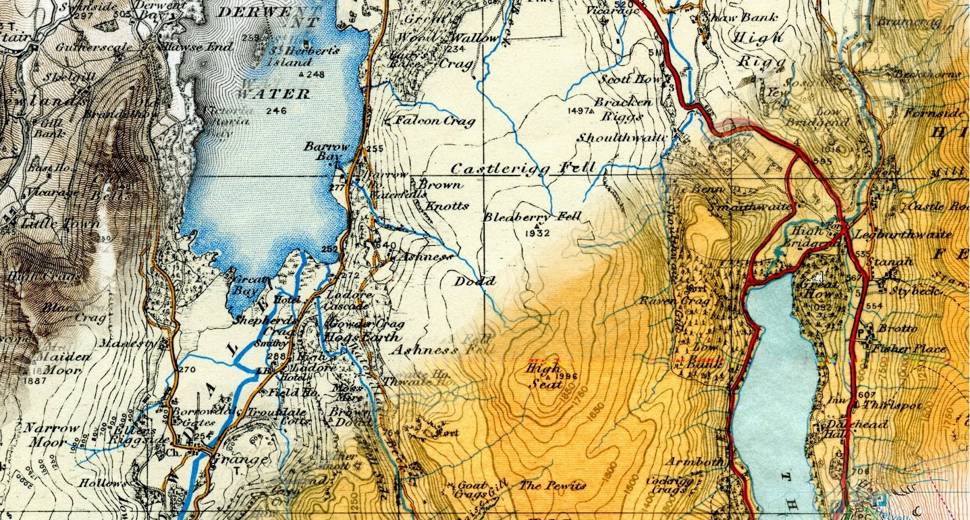 Behind the scenes
Cartography
history
storymap
anniversary
Since 1791, Ordnance Survey has been mapping every inch of Great Britain producing maps, data and information which millions of customers depend on. From military maps helping to protect the nation to accurate location data relied on today by every one of us, innovation has always been at the centre of what we do.
To mark 230 years of OS, we have created an ESRI ArcGIS StoryMap. This interactive StoryMap looks back at our history and takes you on a tour of our mapping through the centuries.
As the creator of this ESRI ArcGIS StoryMap, Jessica Baker (Technical Relationship Consultant) explains how she went about sourcing and digitally stitching our maps together.
To celebrate the 230th anniversary of OS, we used ESRI's ArcGIS StoryMaps software to tell the story of our mapping since the first one was made in 1801. I picked this as it's a great platform with lots of functionality to show content in engaging ways.
The first step was to get a high-quality digital image of the 1801 map, a huge paper copy of which is on display in our OS headquarters in Southampton. We then georeferenced this image so that it sat in the right place geographically on a digital map. ESRI StoryMaps offer the functionality of a slider between two images. By incorporating this feature, it's easy to compare sections of the 1801 map with our modern maps today and look at how much change there has been!
I also gathered examples of maps from various periods throughout OS's history: when surveyors started to map the country, when we branched out into leisure mapping, and when digitisation of our maps began. There are many archives of historic OS maps online as well as an abundance of research into the history of cartography which made for an interesting read.
The map at the bottom of the StoryMap that shows Derwent Water (and the surrounding area) is made up of a series of historic maps created by our cartography department. They sourced and scanned a series of paper maps from the last two centuries and carefully digitally stitched them together. The result is a really interesting progression of how the styles and content of these maps have changed, finishing with our modern style which you will recognise from the popular 1:25 000 and 1:50 000 leisure maps which we produce today.