This summer, we'll be running a trial, using the same camera underlying Mobileye®'s collision avoidance technology to detect and capture roadside assets, thereby helping to improve the efficiency of your asset management programme.
We'll be running the trial with a select number of our fleet customers, fitting Mobileye 8 Connect™ into a small number of those fleets' vehicles.
We need your help to trial this new ground-breaking service.
As one of our trial partners, you'll benefit from one of the most sophisticated collision avoidance technologies – with only minimal investment on your part. This trial will seek to demonstrate how Mobileye's technology can improve the collection of roadside data management.
Collaboration between OS and Mobileye
Ordnance Survey and Mobileye®, an Intel Company, are joining forces to create this new infrastructure asset identification service designed to make asset maintenance programmes more efficient, while also making operating fleets safer.
This service combines Ordnance Survey's mapping experience with Mobileye's position as a world leader in camera-based collision avoidance systems. It provides asset owners and the maintenance supply chain with a system that not only gives their fleet and drivers extra protection on the road but does so while collecting the accurate, up-to-date asset data they need.
Smarter asset management using roadside asset data
Turn your fleet of vehicles into smart agents collecting roadside asset data while improving public and staff safety through collision reduction.
This new spatially-referenced service will let you identify and locate your assets more precisely.
The types of assets we will be capturing are:
Manholes, pavement service covers* and drains to better understand the underground asset network
Foliage coverage e.g. overhead cables for predictive maintenance*
Standing surface water pools as potential leaks*
Active roadworks*
Telco cabinets*
Traffic lights
Sign posts
Electrical and telegraph poles
Street lights
Stop taps or smaller features*
* New features to be developed during the trial
So, you can benefit from:
Time and cost savings by planning asset maintenance programmes more efficiently, using improved, more accurate and up-to-date ground insight
Linking overground verification with your underground data
Potential link with fleet management software to update asset records and maximise field operative job scheduling
And when the service goes fully live (planned for Autumn 2019), we'll be adding more functionality so you can also benefit from:
Near real-time notifications to monitor overrunning street works by identifying active sites
Better predictive maintenance programmes: Monitor the condition of assets and take action before an incident occurs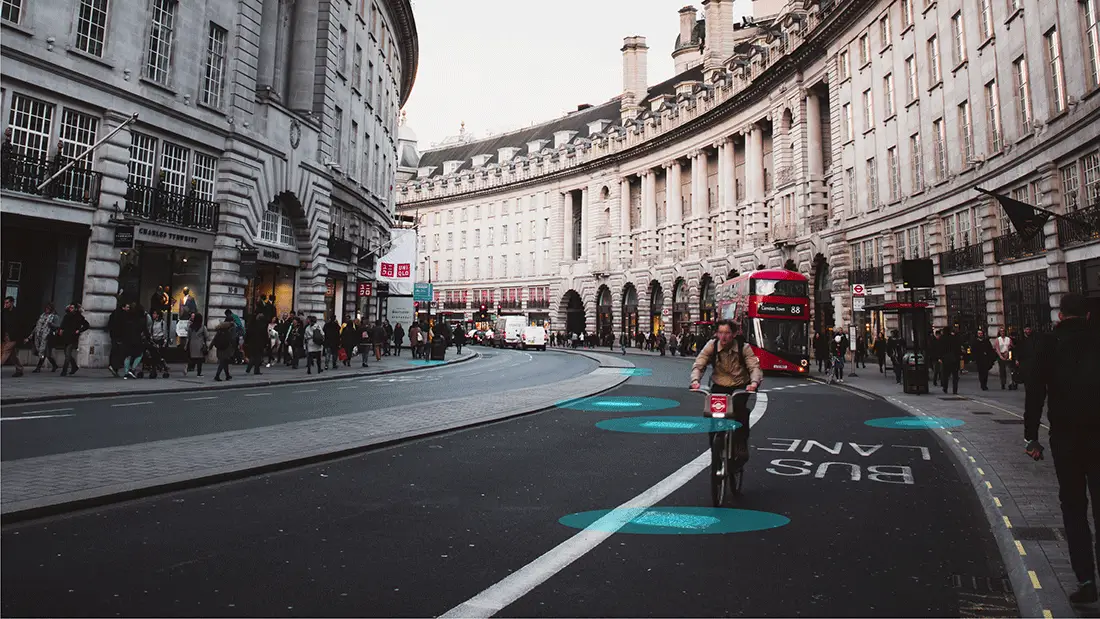 Improve fleet safety and management
Mobileye reduces the risk of a collision by warning the driver with visual and audio alerts in real-time, providing the critical seconds needed to prevent or mitigate a collision.
Features:
Speed limit indicator
Vulnerable road users warning
Forward collision warning
Headway monitoring and warning
Lane departure Warning
Traffic sign recognition**
Hazardous object warning**
Weather condition warning**
**New features/applications expected to be introduced during 2019.
For illustrative purposes; final design may differ.
Mobileye 8 Connect™ systems are designed to receive over-the-air software updates that enhance their functionality.
More about Mobileye
Mobileye is a global leader in the development of computer vision and machine learning, localisation and mapping, and driving policy for advanced driver assistance systems (ADAS) and autonomous driving. Its ADAS technology is used in more than 40 million vehicles today and integrated into hundreds of new car models from the world's major automakers. Mobileye's aftermarket collision avoidance technology is brought to you by the same team developing some of the world's most sophisticated ADAS and autonomous vehicle technology. Mobileye's aftermarket collision avoidance system can be retrofitted to almost any vehicle. www.mobileye.com/uk/fleets/

M, M Mobileye and other Mobileye trademarks or logos appearing herein are trademarks of Mobileye Vision Technologies Ltd. in the United States, the EU and/or other jurisdictions.
Sign up to the trial