Using OS data to accurately identify environmental risk to a property
27 Oct 2020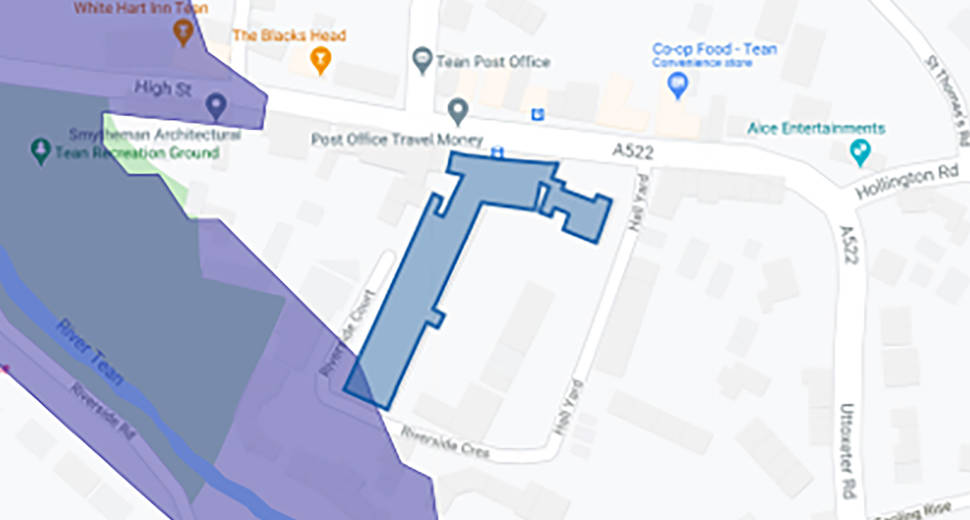 balkerne
developers
proptech
Balkerne enables property owners and insurers to prevent losses from manmade and natural events through predictive, actionable, and location-based intelligence. As co-founder, Harish Pesala is using OS data to develop products that help insurers, brokers, and property owners to act before things go wrong. How? Harish tells us more…
Seeing images in the media of businesses and families severely affected by storms in the UK, we asked ourselves: "Why doesn't the right information get to the right people at the right time to prevent this from happening?". From this question, the concept of Balkerne was born.
Given the latest technological advancements and the amount of data available nowadays, we started wondering why a solution that could stop such tremendous losses from happening had not been developed yet. We saw a huge opportunity to make businesses and society more resilient, and decided it was time to act.
We built a platform that captures data from over 35 different sources including core property data, IoT, geospatial modelling, news and social media. Using machine learning, the platform recognises factors such as chronology, content context and geospatial relevance to build location intelligence and a live risk rating. Pre-emptive, timely and relevant advice built on location-based intelligence is sent to asset owners to prompt action to prevent potential losses.
In order to build the most accurate location intelligence service, we needed to find the most accurate location datasets. One of the key challenges for several companies is to determine the exact location and building footprint. After experimenting with multiple location data providers, we concluded that OS offered the most accurate location data in the UK.
To experiment using OS data, we became a member of the innovative Geovation Hub in 2019. The staff at Geovation (Andreas Mitrou and Sebastian Ovide) have been immensely helpful in navigating and using OS/HM Land Registry data.
How we used the OS Data Hub
Managing information of 44 million address can be very challenging, especially when there are multiple units within a building. The first place to start is the UPRN (Unique Property Identifier Number) and latitude/longitude through AddressBase Premium datasets. UPRN is commonly referred to as the property 'number plate' which identifies every addressable location, street and an object (such as bus shelters and lamp posts) throughout the UK.
From here, the OS Data Hub makes it really easy to obtain the footprint of specific properties. They have created a "relationship API" called OS Linked Identifiers which enables developers to connect between different datasets by matching UPRN, TOID (Topographic Identifier) and other unique identifiers to connect to data from OS Features and OS Vector Tiles.
We signed up for the OS Data Hub trial in Q4 2019 as early adopters. After a few product iterations from the OS team, we incorporated OS datasets on to production environment in Q2 2020.
Prior to the OS Data Hub, developers spent hours hosting OS Topographic layer data at a very high cost to obtain simple features on the map. Developers can exploit the wealth of OS datasets through easy, cost-effective APIs that are built to scale with their businesses.
How the OS Data Hub helps us
The OS Data Hub has enabled us to achieve a highly accurate representation of building footprint to identify Environment Agency flood alerts and environmental risks.
Every early stage company has limited time, resources, and money. The OS Data Hub enables companies like Balkerne to experiment and innovate faster through a number of APIs.
Developers spend less time hosting, configuring datasets, managing licenses and spend more time solving problems that matter to customers.
The OS Data Hub provides a 'pay as you go' model making Ordnance Survey data accessible to start-ups and SMEs.
Get started