For compelling visuals, Code-Point with polygons lets you apply shading to individual postcodes on a map. This means you can analyse location data at the most granular level and bring your results vividly to life.
We give you every single postcode in Great Britain and Northern Ireland – including those for different floors of high-rise buildings.
For accuracy, we give every postcode a positional quality rating and map out the boundaries of only the postcodes we can locate most precisely.
The big picture
With over 1.6 million postcodes all mapped out, Code-Point with polygons brings geographic analysis location to life and helps you make better decisions, whatever your issue – crime prevention, public health, economic regeneration and much more.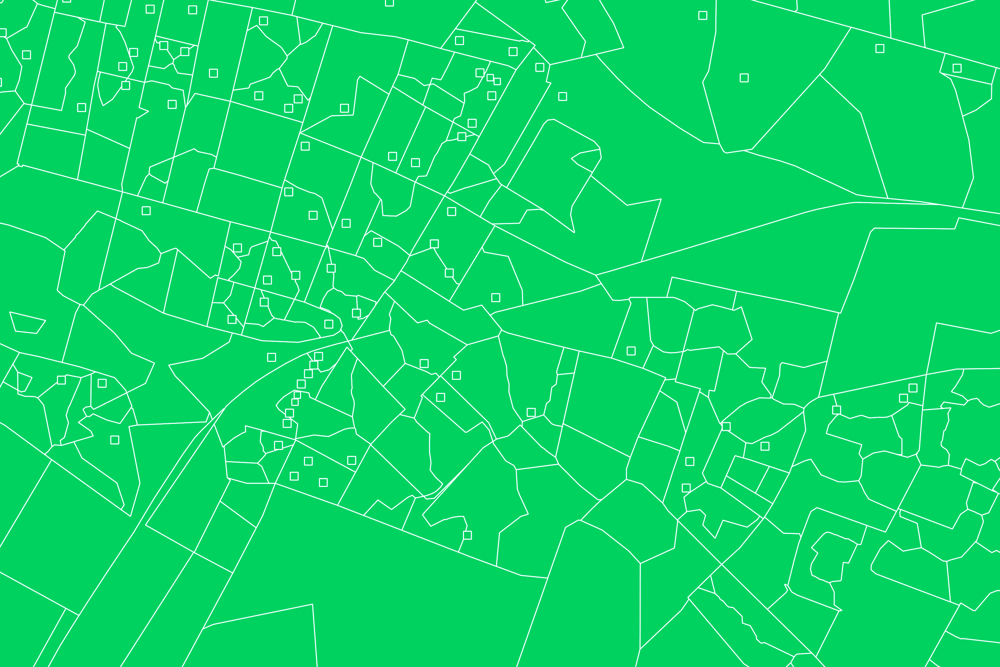 Opportunities stack up
Using the 'vertical streets' data in this product, quickly identify densely populated areas. They're an ideal location for retail or fast food businesses that relies on high footfall.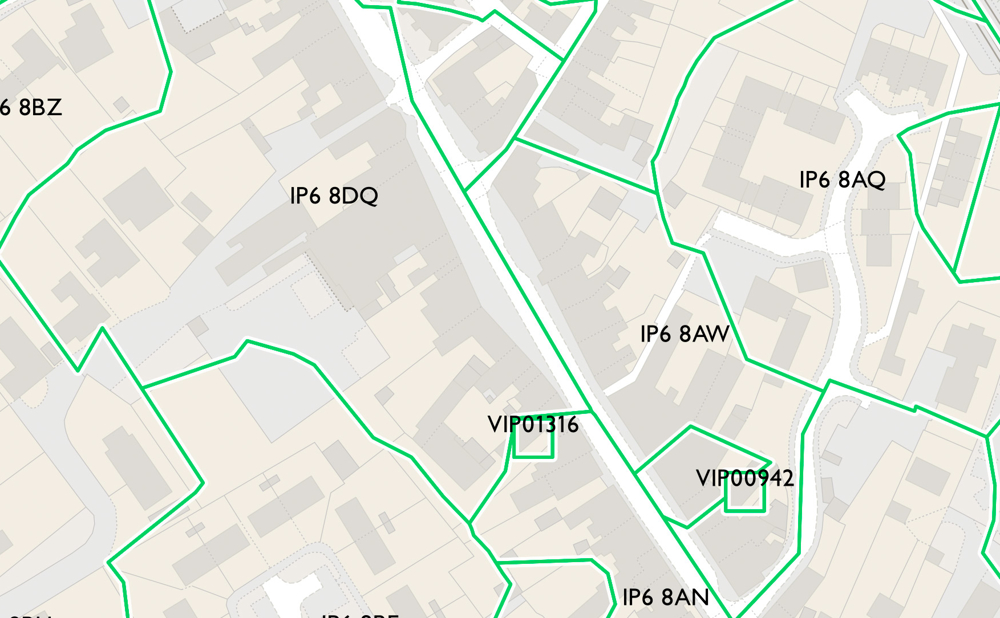 Manage your risks better
Display postcode boundaries on a map, then add contours and your own claims data. This is a great way to identify low-lying postcodes, so you can quote for insurance at a price that reflects higher flood risks.
Specifications
Technical specification
| Key Features | What this product offers |
| --- | --- |
| Format | ESRI Shapefile, MapInfo MID/MIF or MapInfo TAB |
| Data structure | Vector |
| Attributes | Includes notional polygons; vertical streets data; postcode units; eastings and northings; NHS® health authority codes, administrative codes; PO box indicator; and types of delivery points |
| Scale | Up to 1:1250 |
| Update frequency | Quarterly - April, July, October and January |
| Supply | Download and DVD |
| Coverage | Great Britain |
Licensing
Code-Point with polygons is available under the following licenses:
Explore our data
You're welcome to try out this data for free under our Data Exploration Licence.
Internal business use
When using OS data in your own business, you need our Framework Contract (Direct Customers) together with a data contract.
Creating products or services
To use this data commercially in your own products and services, or to distribute it, you will need to sign up to our Framework Contract (Partners) and a relevant defined use contract. This will vary depending on what you're going to do with the data.