A routable road network dataset
For all highways stakeholders, OS MasterMap Highways Network is data you can trust. It draws on authoritative sources and helps underpin the common operational picture that leads to faster, better decisions.
Unified highways data
A common highways dataset means a common understanding of the existing network, enabling better decision and policy making.
Unique identifiers
Highly detailed road geometry supplied with essential unique identifiers, including the Unique Street Reference Numbers (USRNs) and topographic identifiers (TOIDs) enables linking and sharing of data against the road and street networks.
Future proofed
Get detailed information about planned roads and roads under construction helping you to better understand the roads of today and the roads of tomorrow.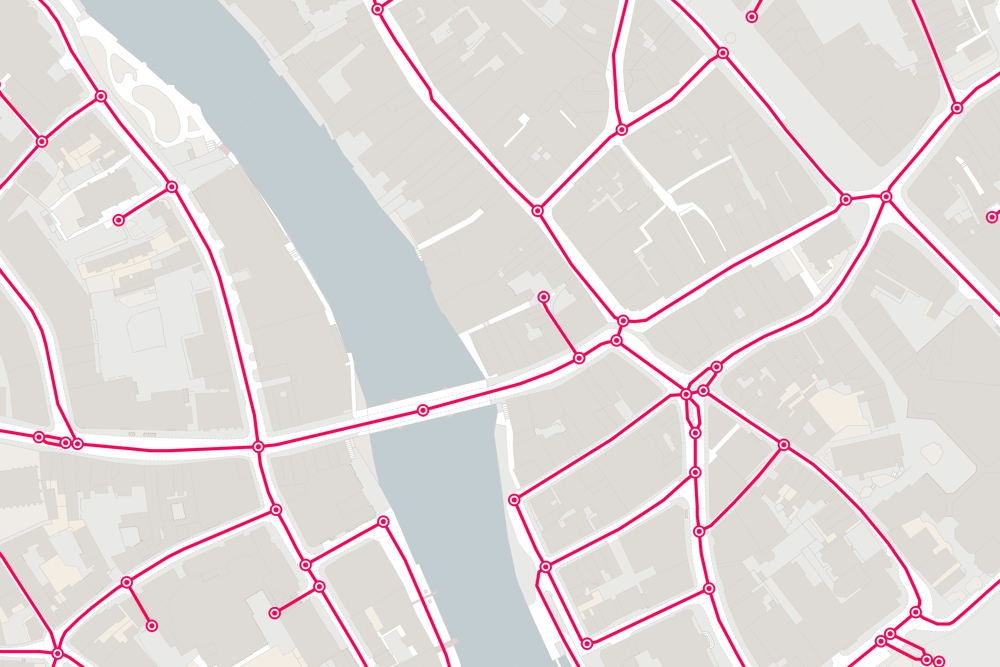 Comprehensive and authoritative
OS MasterMap Highways Network - Roads combines high-quality, accurately surveyed data with features from the National Street Gazetteer; the Local Highways Authorities road name, numbering and maintenance; the Trunk Road Street Gazetteer collected by Highways England and Welsh Government; and the Scottish Street Gazetteer containing information from Scottish local authorities and Transport Scotland.
Case studies
Using OS MasterMap Highways Network - Roads
Beacon Dodsworth used Ordnance Survey data to create a mapping tool for Transport Focus to help assess user satisfaction across the Strategic Road Network
| Key Features | What this product offers |
| --- | --- |
| Format | GML 3.2.1 |
| Data structure | Vector – topologically-structured link and node network. |
| Attributes | Road Classification, Road Name, Unique Street Reference Number (USRN) and much more. |
| Supply | Download |
| Coverage | Great Britain |
| Support documentation | |