Thanks to OS MasterMap Highways Network with Speed Data, you can also access road speed information through our product. It's an additional dataset to help you plan logistics and monitor our roads more effectively.
Perhaps you're looking for more data about Great Britain's roads? Or maybe you're studying drive times or comparing vehicle types along routes or the impact of a new development? This could be the product for you.
We have enhanced our Highways Network family of products with these three speed data additions. Each product is supplied with an additional data file which will be either Average Speed, Speed Limits or a combination of both.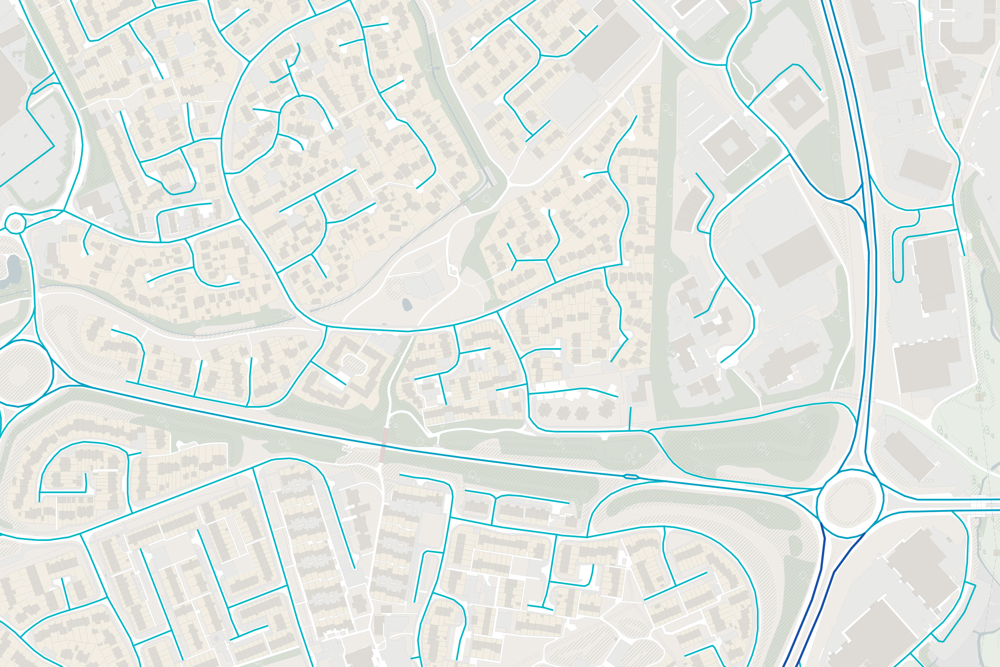 Enhancing our portfolio
Speed Data is a natural accompaniment to our OS MasterMap Highways Network product portfolio. You're able to add the element of time to your location-based routing, and ensure that routes are optimised depending on the time of day they will be used.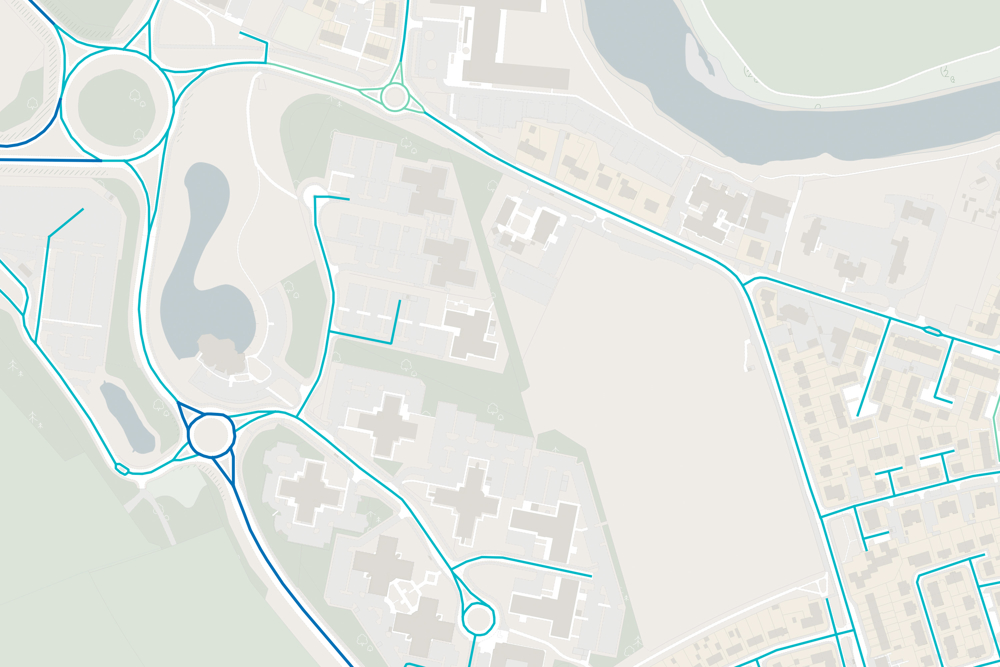 Average speed
This dataset contains a years' worth of historical speed information broken down into six time periods for each day. The data is bi-directional, so gives you the average speed of a road link in both directions. A fleet of vehicles collects the traffic speed data every 1-10 seconds. The data will be supplied on an annual basis each May, averaging the year's travelling speeds to form a single dataset.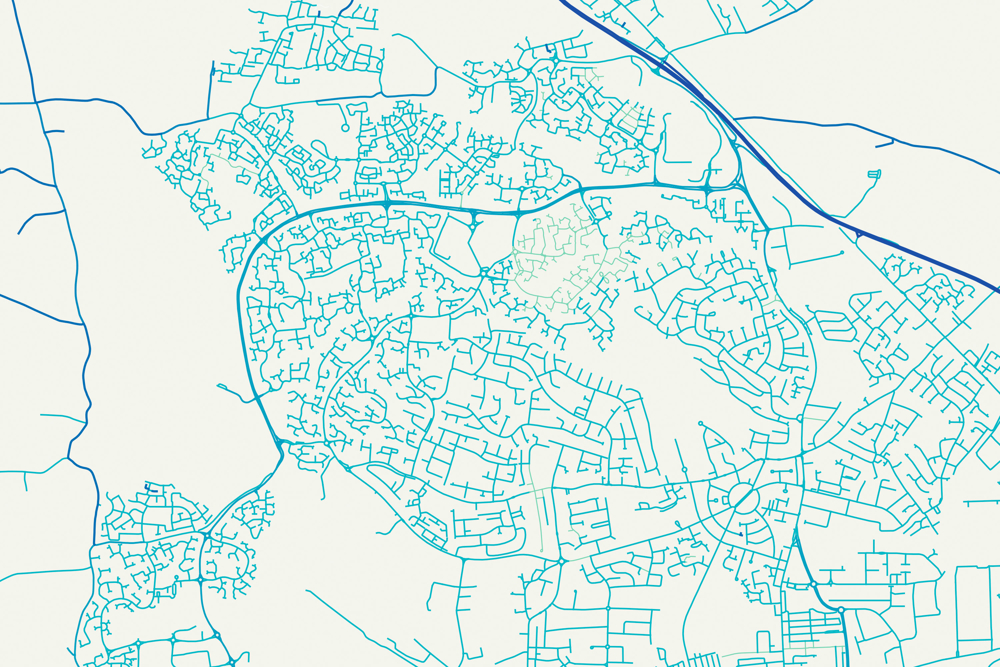 Speed limits
Information about speed limits comes from multiple sources including telematics, accident statistics data and Freedom of Information responses from local authorities on speed limit changes. This is released as a full supply dataset on a quarterly basis.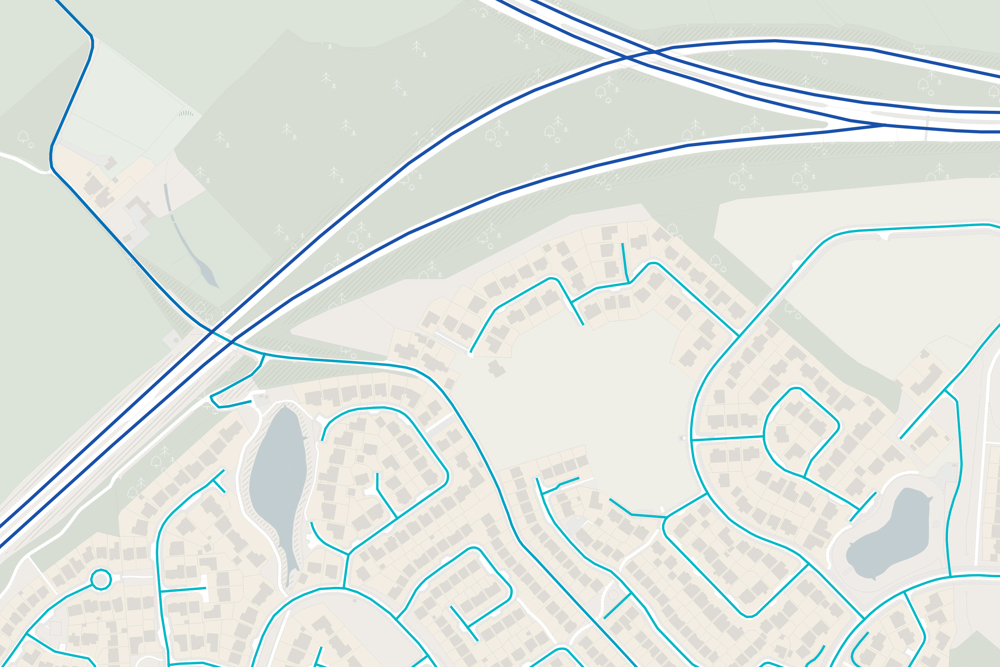 Using Speed Data
The data also allows you to carry out congestion analysis and drive time studies as well as environmental analysis, and planning and development. Speed data is also integral for the development of autonomous vehicles and for customising sat nav systems.
Specifications
Technical specification
| Key Features | What this product offers |
| --- | --- |
| Format | Average Speed: CSV Speed Limits: SHAPE |
| Supply | Download |
| Coverage | National |
How can I get speed data?
OS MasterMap Highways Network with Speed Data FAQs