Speed data to help plan routes, analyse traffic information and optimise journeys in Great Britain
Speed Data is a natural accompaniment to our OS MasterMap Highways Network product portfolio. You're able to add the element of time to your location-based routing, and ensure that routes are optimised depending on the time of day they will be used.
Optimise routes
Access road speed limits and average speed with our additional highways datasets, to plan logistics and monitor and optimise routes more effectively.
Historical comparisons
Use OS MasterMap Highways with Speed data to perform studies on drive time, or congestion analysis
Intelligent integration
Develop speed limiter technology for autonomous vehicles, or design customisable sat nav systems with access to speed limit and average speed datasets.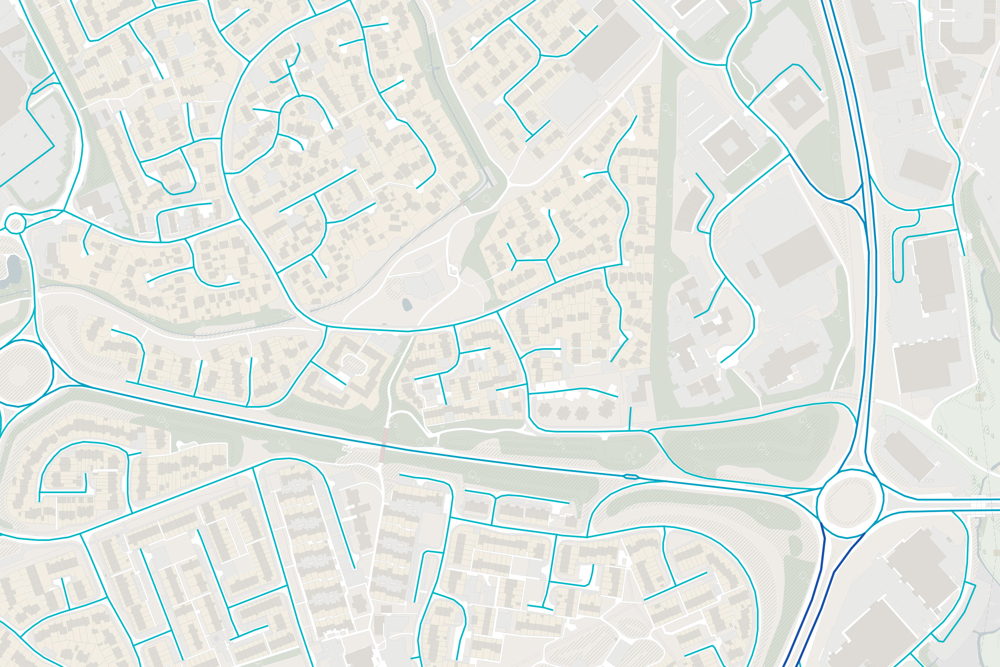 Average speed and speed limits
The Average Speed dataset contains a years' worth of historical speed information broken down into six time periods for each day. The data is bi-directional, so gives you the average speed of a road link in both directions.
The data is supplied on an annual basis each May, averaging the year's travelling speeds to form a single dataset. The Speed Limits dataset identifies the speed limit for a stretch of road based on road traffic signs. The data is supplied on a quarterly basis throughout the year.
Case studies
Supporting digital transport services
Ordnance Survey worked with the Department for Transport (DfT) and GeoPlace, using OS MasterMap Highways with Speed data to make road data available and easier to work with to support the future of mobility across GB.
| Key Features | What this product offers |
| --- | --- |
| Format | Average Speed: CSV Speed Limits: SHAPE |
| Supply | Download |
| Coverage | National |
| Support documentation | |