See the big picture. MiniScale is ideal as a fast-loading national map of Great Britain for your GIS. It's accurate, quality-assured and easy on the eye.
MiniScale maps are great for desktop publishing. You can print them as wall maps or use extracts in sales brochures or project documents.
Save money and benefit from simple licensing terms. MiniScale is free to view, download and use for commercial, education and personal purposes.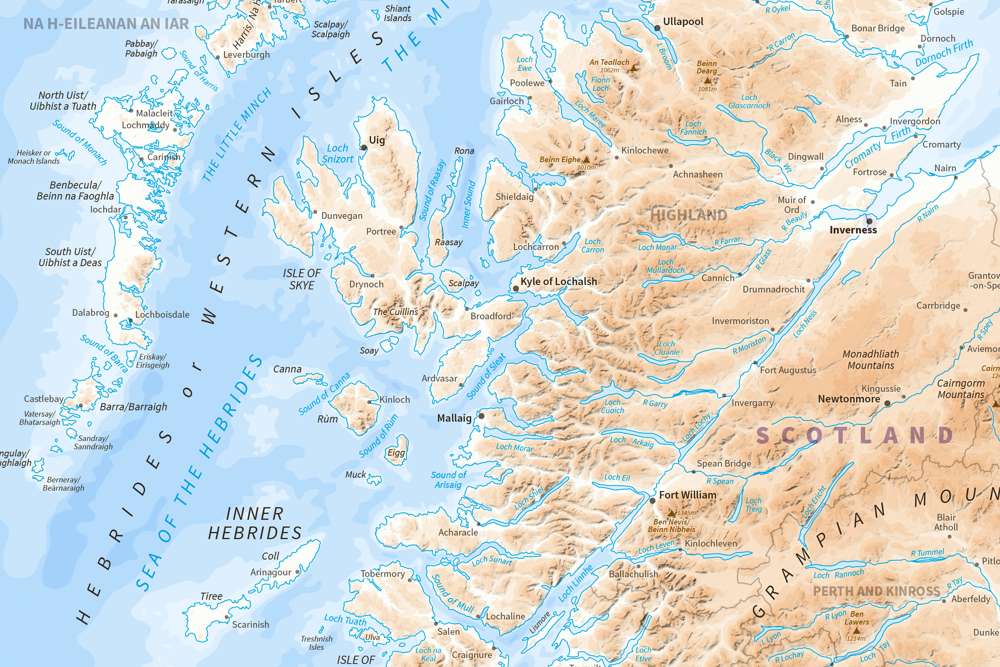 Flexible
Choose the map that's right for you. MiniScale downloads include files for both GIS users and graphic designers. We provide a map highlighting roads and cities, and another with terrain to the fore.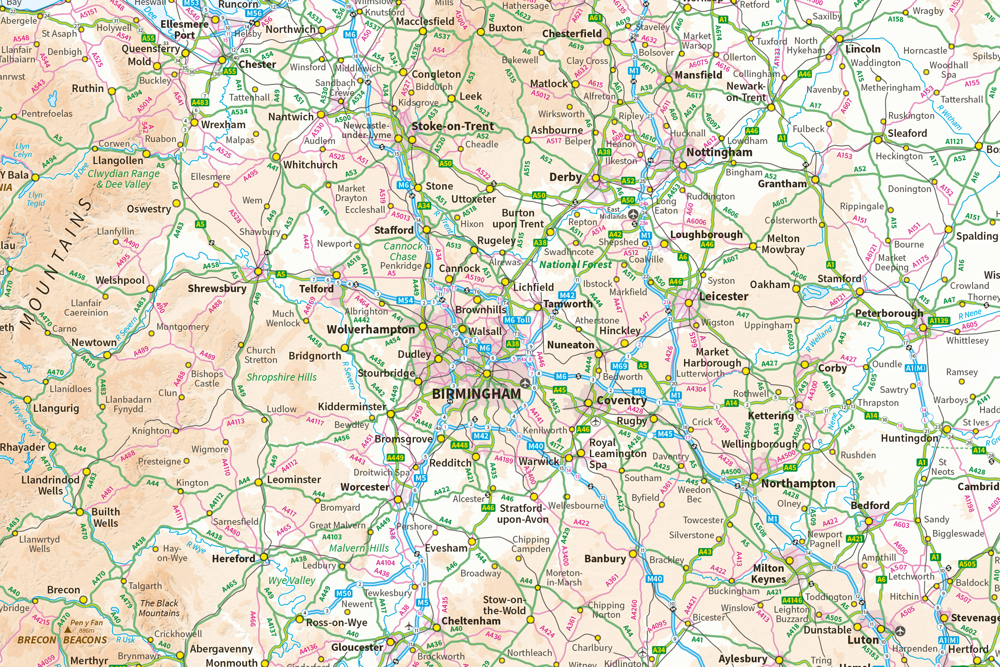 Need a more detailed map?
Our open data products are covered by the Open Government Licence (OGL), which allows you to:
copy, distribute and transmit the data;
adapt the data; and
exploit the data commercially, whether by sub-licensing it, combining it with other data, or including it in your own product or application.
We simply ask that you acknowledge the copyright and the source of the data by including the following attribution statement:
Contains OS data © Crown copyright and database right 2022
Where you use Code-Point Open data, you must also use the following attribution statements:
Contains Royal Mail data © Royal Mail copyright and Database right 2022
Contains National Statistics data © Crown copyright and database right 2022
Case studies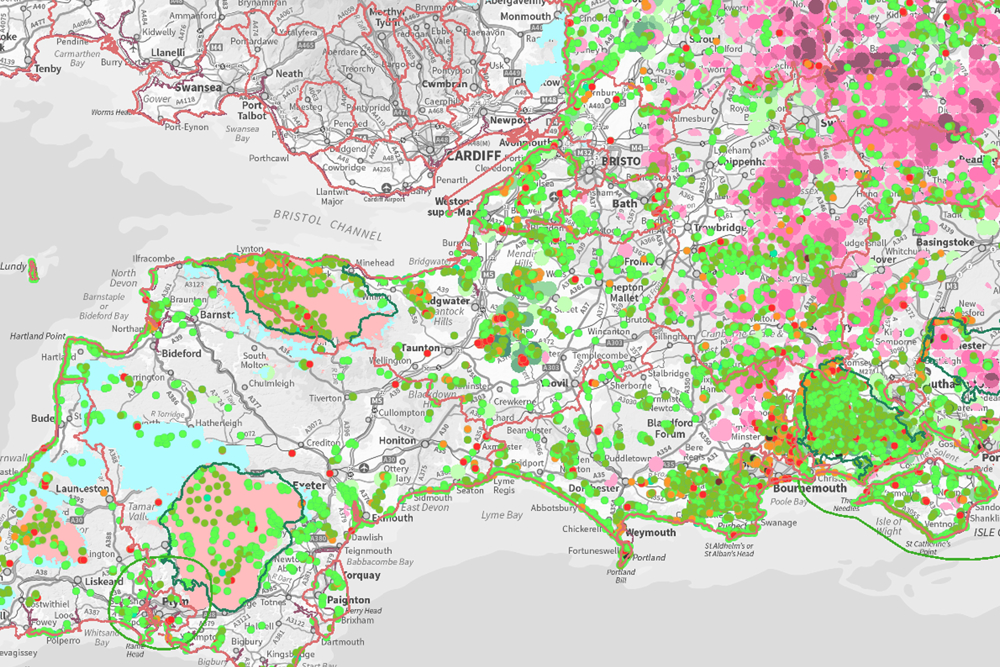 The MAGIC map of Natural England
Using Ordnance Survey (OS) mapping, Landmark Solutions created an online portal to help the 2,000 people who visit Natural England's MAGIC website each day.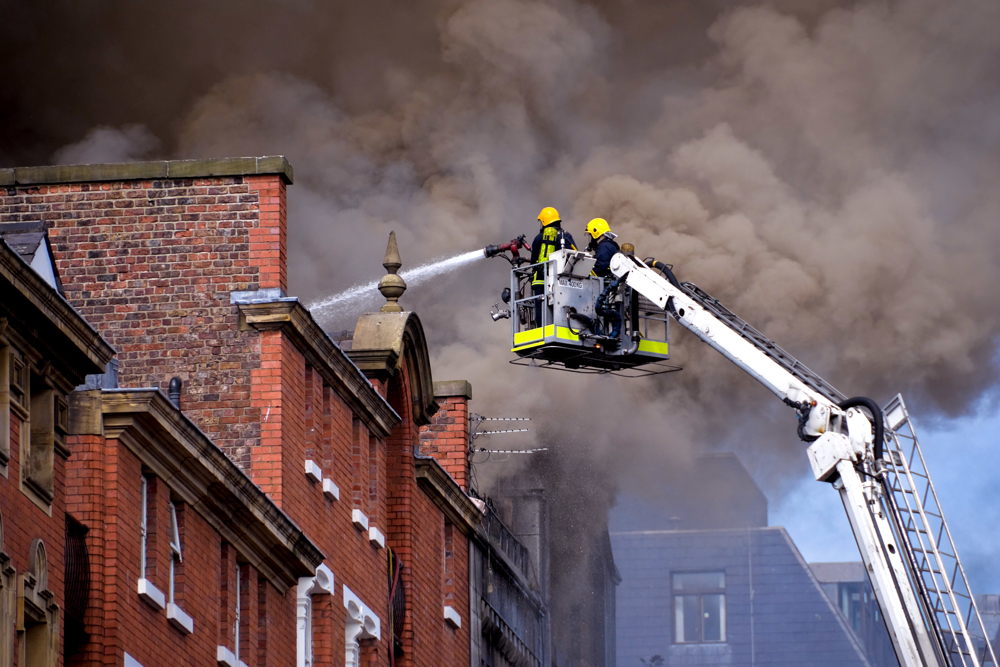 OS data helps fire crews arrive faster
Ordnance Survey are helping the North-West Fire Control arrive at emergencies faster using GIS like OS MasterMap.
| Key Features | What this product offers |
| --- | --- |
| Format | Tiff LZW compressed 254 dpi (raster); Adobe Illustrator and EPS files (vector) |
| Data structure | Raster and vector |
| Colour options | 256 colours in the TIFF version of this product |
| Scale | 1:1 000 000 |
| Update frequency | Annually (January) |
| Supply | Online download |
| Coverage | Great Britain |
| Support documentation | |