1:50 000 Scale Colour Raster is a must-have map in any navigation app or device for walkers and cyclists. It depicts the landscape with superb detail and clarity.
For local planners, this map helps you spot brownfield sites ripe for development, and analyse the quality of local transport links. Railways and important roads are clearly colour-coded.
1:50 000 Scale Colour Raster helps emergency control centre staff respond more effectively to calls. Using clearly shown landmarks, they can ask distressed callers if they can see the local pub or church, to pinpoint incident locations quickly.
Retina resolution
We give you 1:50 000 Scale Colour Raster at a resolution of 254 dpi – and Partners at a staggering 660 dpi – so it looks stunning on today's high-resolution displays, whether on desktop, tablet or mobile.
Plenty of places to visit
Tourist and heritage attractions of many types are shown on this mapping, so leisure app users can use it to find their way by road, footpath or cycle route to a place of interest, whether it's a sports centre or a nature reserve.
Ideal for desktop publishing
When you need map extracts for a consultation document or a published magazine, you can open 1:50 000 Scale Colour Raster TIFF files in software like Photoshop and InDesign.
Case studies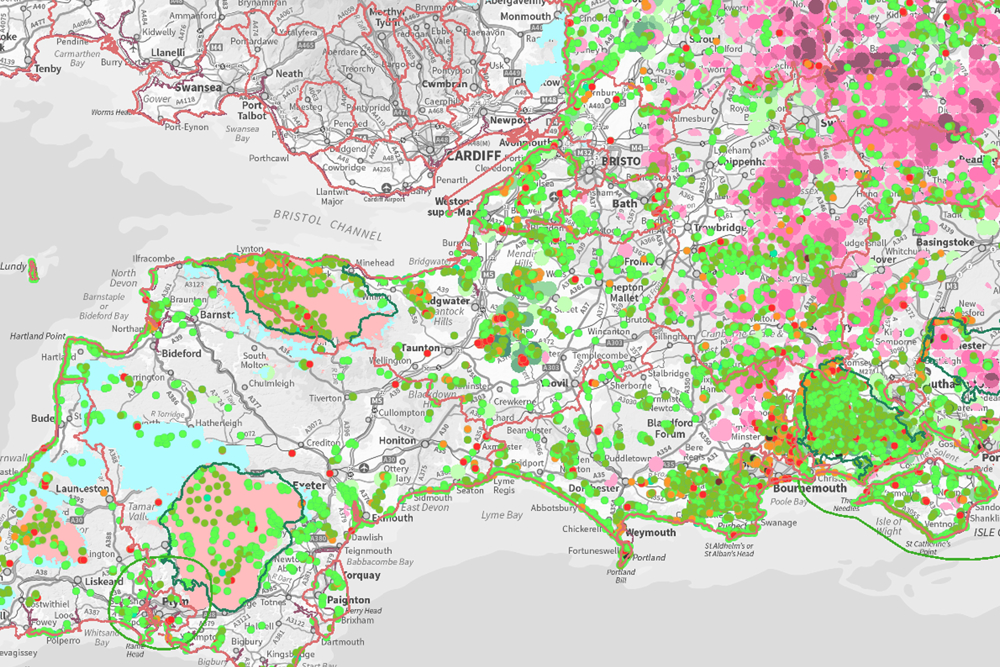 The MAGIC map of Natural England
Using OS mapping, Landmark Solutions created an online portal to help the 2,000 people who visit Natural England's MAGIC website each day.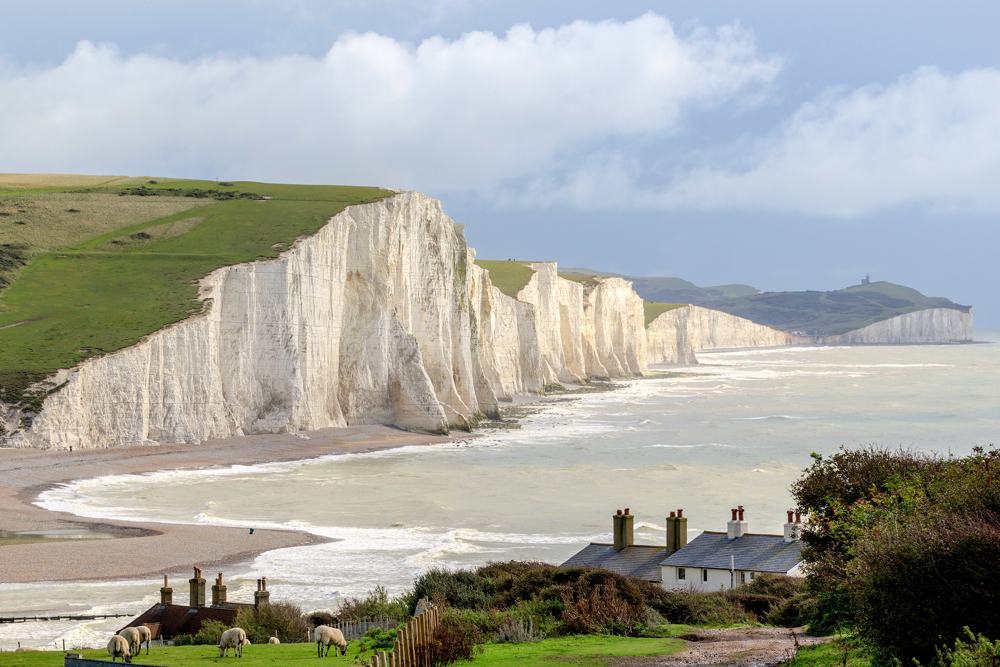 Maritime and Coastguard Agency pinpoints incidents with vernacular geography
Using OS solutions including Mastermaps, Maritime and Coastguard Agency are able to pinpoint exact incident locations.
| Key Features | What this product offers |
| --- | --- |
| Format | GeoTIFF, TIFF 8-bit LZW compressed, TIFF Palette 8-bit (256 colours) uncompressed and Windows® BMP uncompressed. |
| Tile size | 20km x 20km |
| Data structure | Raster |
| Colour options | Palette of 256 colours |
| Scale | 1:50 000 |
| Update frequency | Quarterly (March, June, September and December) - change only updates |
| Supply | Download |
| Coverage | Great Britain |
| Support documentation | |