Released weekly
In this ever-changing environment you need to have confidence that you're using the latest and most up-to-date addressing data. AddressBase Core is released weekly, keeping you more up to date with change.
Authoritative data
AddressBase Core's primary source of addressing information is local authority data. They have the legal responsibility to capture and maintain address data for Great Britain, so you can be sure of its authenticity and legal nature. Also, we're including accurate locations for around 33 million addresses, as well as additional information on the usage of the address.
Plug and play
Customers have asked for easy file formats, so CSV or GeoPackage formats are available for this product, with headers included and post-processing already done. Simply load, or drag and drop to start analysing. To find out more information, download the technical specification (PDF).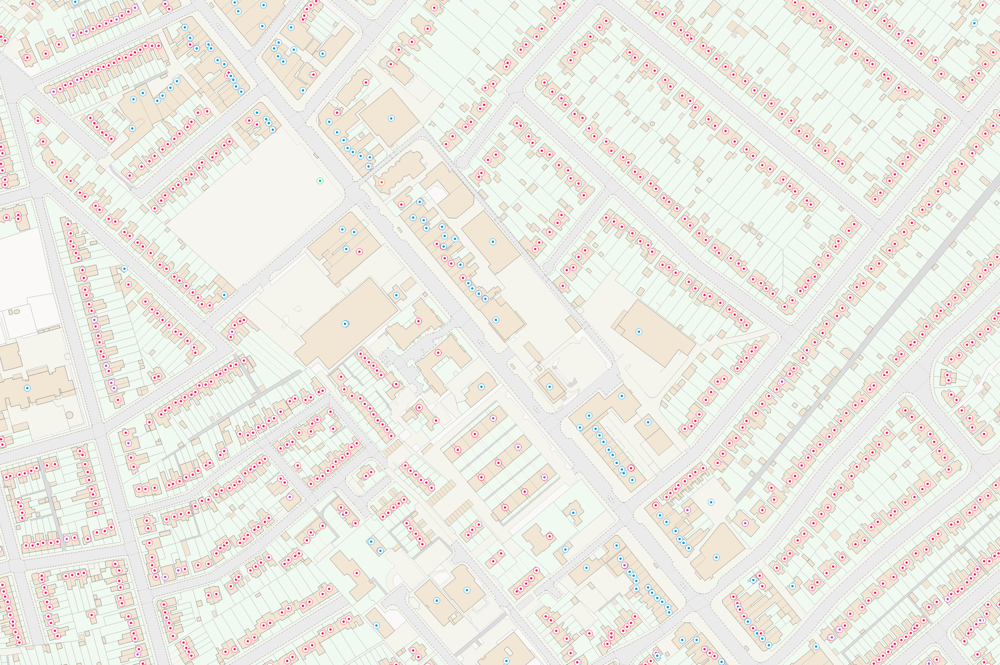 Local authority completeness
Local Authority data is at the heart of AddressBase Core. This data provides you with a complete address product, ensuring you have access to the granular detail when compared to the alternative - delivery points.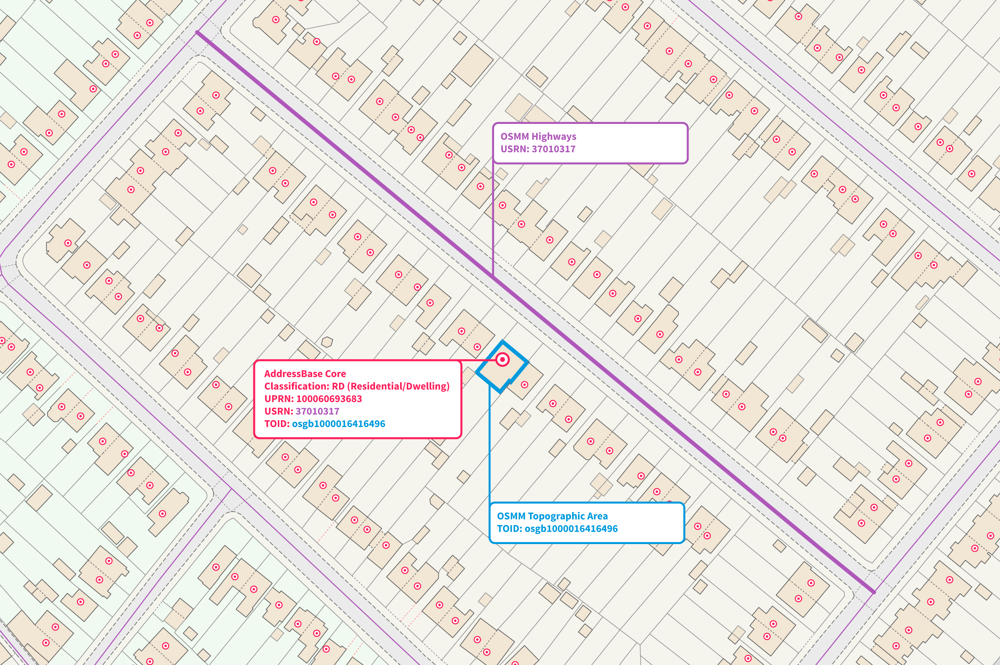 Easy cross-referencing
AddressBase Core makes it easier to locate, match and gain insights from other location data with the benefit of having  key identifiers referenced throughout. The Unique Property Reference Number (UPRN), Unique Street Reference Number (USRN) and Topographic Identifier (TOID) allow users to reference to other OS products. Third party identifiers such as the Unique Delivery Point Reference Number (UDPRN) and Government Statistical Service (GSS) Code are also included, so you're  more likely to be able to confidently bring multiple sources together using one of the key identifiers included in this dataset.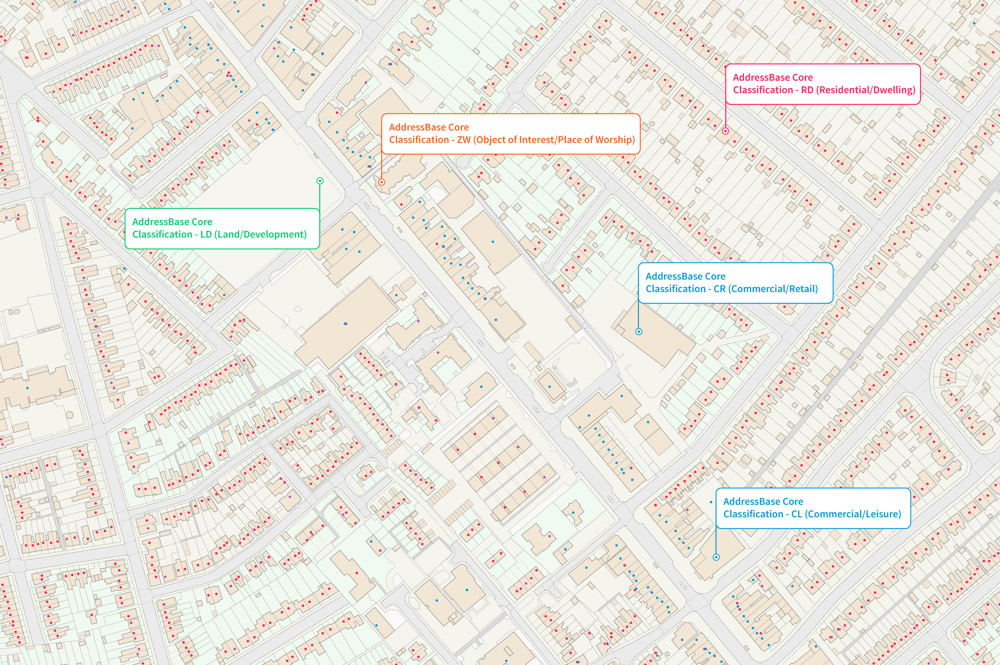 Property classification
Making the most of the property classification attributes, you can quickly understand, locate and perform analysis on the type of addresses you want to interact with.
You don't need to use it all - only need residential addresses, commercial addresses or even just schools? No problem - AddressBase Core can do that too!
Specifications
| Key Features | What this product offers |
| --- | --- |
| Format | Comma separated value (CSV) or GeoPackage |
| Data structure | Points |
| Key attributes | Address, British National Grid coordinates, latitude and longitude coordinates, classification (type of address) |
| Scale | 1:10 – 1:10 000 |
| Update frequency | Weekly |
| Supply | Download |
| Coverage | Great Britain – pre-defined areas of your choice will also become available |
Licensing
AddressBase Core is available under the following licences:
Explore our data
Try before you buy. AddressBase Core is included in our Data Exploration Licence so you're welcome to try it for free.
Internal business use
If you wish to use AddressBase Core for internal business use you should contact one of our Partners unless you're in the energy & infrastructure sector, in which case please contact us so that we can advise you on next steps.
Creating products or services
To use this data commercially in your own products and services, or to distribute it, you will need to sign up to our Framework Contract (Partners) and a relevant defined use contract. This will vary depending on what you're going to do with the data.