OS Places API
With OS Places API you have direct access to rich address data for geocoding, postcode searching, form-filling and much more.
Accurate geocoding
Perform accurate geocoding and reverse geocoding with our secure, scalable, and resilient address look-up web service.
Complete addresses
Search by postcode, UPRN, full or partial address and ensure you get the right address first time. Keep your records accurate to provide effective citizen services.
Instant answers
When an incident happens, control room staff need to know which properties are closest. The OS Places API GeoSearch tool gives instant answers. This helps create the common operating picture that's vital for emergency services.
Capture and Verify
Improve efficiency – use OS Places API to verify the data you're capturing against Ordnance Survey's AddressBase® Premium and AddressBase Premium Islands dataset.
Edit out-of-date (or partial) details of residential and commercial properties in your own databases and add unique references to your properties, via the UPRN, for enhanced data management.
With OS Places API you can add intuitive address search (geocoding) capabilities to your applications. Let a user search a full or partial address, a postcode or a UPRN and find the complete address including its location.
GeoSearch
Make sure OS Places is driving your applications, and users will have access to some of the most sophisticated online GeoSearch services.
Let them draw their own bounding boxes or define a specific radius search area, and use the API to pull up all known address data within that location. Alternatively, let users click on a map and discover the nearest address.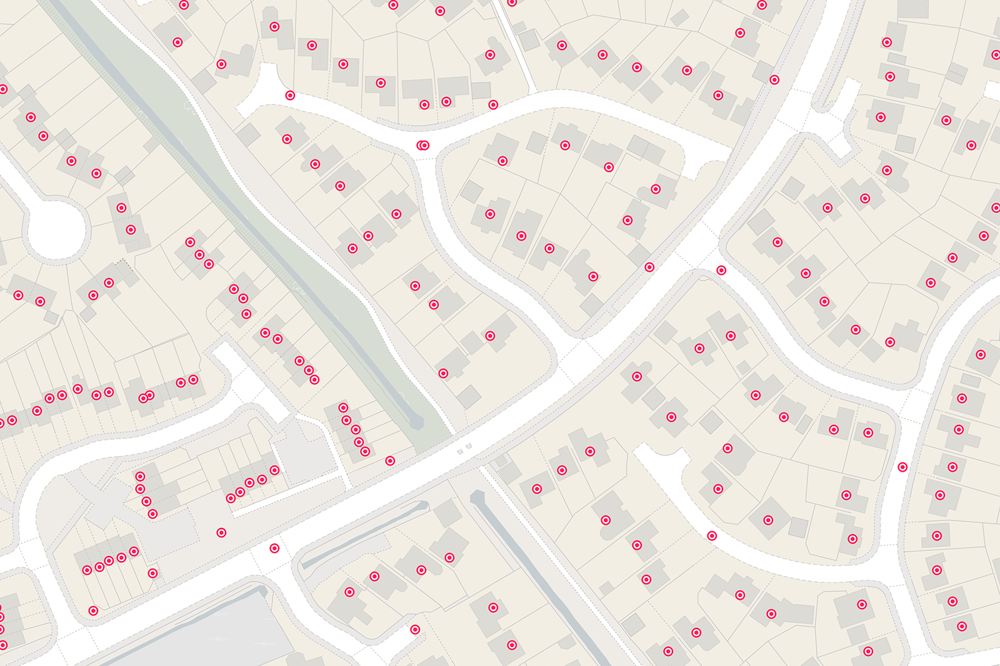 Endpoints
OS Places API has 7 endpoints, each giving you a different way to find addresses.
Capture and Verification
Find - Free text search
Postcode - Search by postcode
UPRN - Search by Unique Property Reference Number
GeoSearch
Nearest - Find addresses near to a given location
Bounding Box - Find all addresses within a given bounding box
Radius - Find all addresses within a given radius
Polygon - Find all addresses within a given area of interest
Case studies
Faster access to healthcare assets for NHS Healthy Urban Development Unit
How location data helps the NHS London Healthy Urban Development Unit (NHS HUDU) ensure that everyone has access to the healthcare they need.
London Ambulance Service NHS Trust uses OS Places API for out of area look ups
Using the OS Places API allows the London Ambulance Service NHS Trust to use flexible search methods for call handlers including full address, partial address.
| Key Features | What this product offers |
| --- | --- |
| Format | JSON and XML |
| Update Frequency​ | Every six weeks |
| Projection​ | British National Grid (EPSG: 27700), EPSG:4326, EPSG:3857 or EPSG:4258. |
| Availability​ | 99.9% uptime |
| Supply​ | Access via the OS Data Hub |
| Coverage​ | Address, geometry and UPRN for UK and Isle of Man. Address and UPRN for Jersey and Guernsey. |