Code-Point is a postcode locator with postcode units in Great Britain and Northern Ireland
Get started with geographical analysis, simple route planning and asset management using Code-Point.
Authoritative
Coverage of over 1.7 million postcodes in Great Britain and Northern Ireland updated quarterly – accurate depiction of all live postcodes in GB and NI.
Interoperable data
Combine your statistical and health datasets with postcode data by linking to ONS administrative codes and Health Authority codes provided with Code-Point.
More from your postcode data
Understand the split of residential and commercial delivery points within a postcode area for a greater depth of analysis.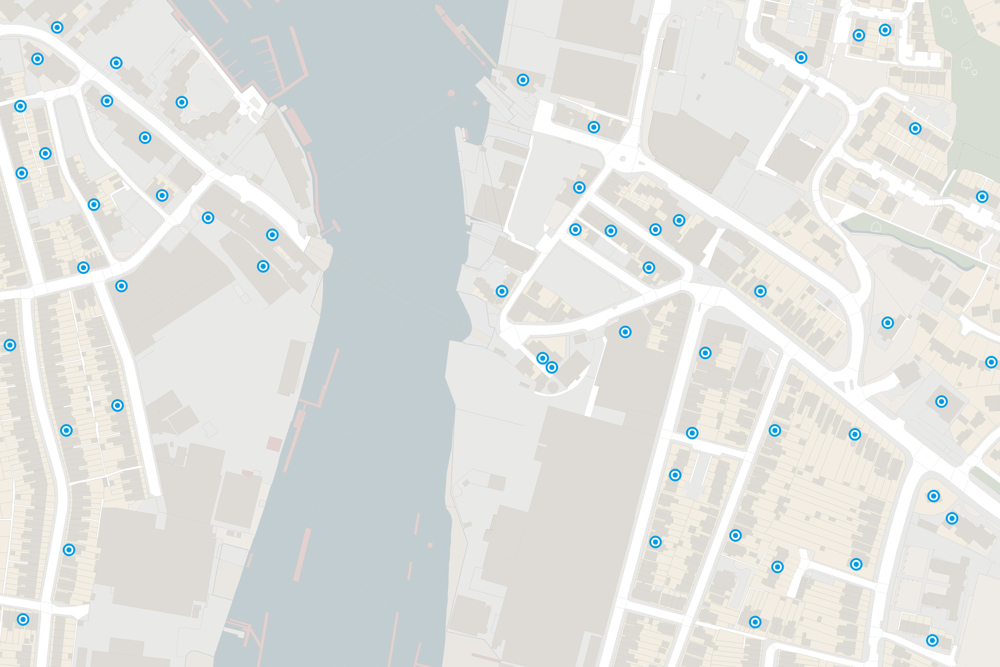 Co-ordinated points
Code-Point products provide:
• information about the number and type of postal delivery points in the postcode;
• a positional quality indicator (PQI), indicating the quality of the data underlying the Code-Point location coordinate (CPLC);
• the country indicator (either England, Scotland, Wales or Northern Ireland);
• the postcode type;
• the National Health Service region and area codes; and
• the local government county, district and ward codes.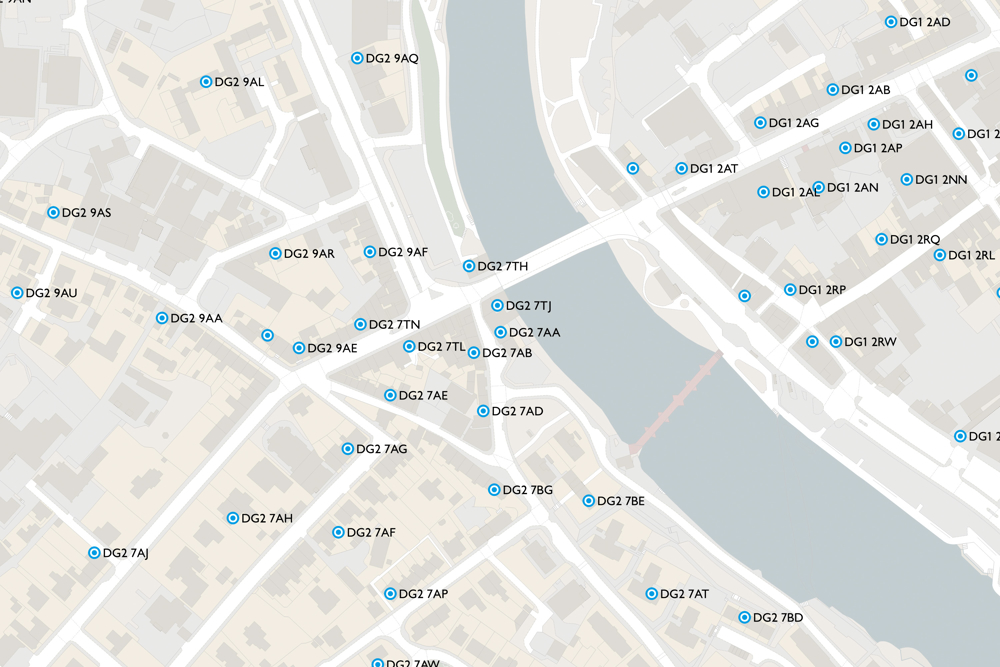 Value for money
Code-Point is an economical planning or marketing tool if you don't need to analyse data at the level of individual addresses. For even deeper insight, we recommend Code-Point with polygons.
| Key Features | What this product offers |
| --- | --- |
| Format | Comma separated values (CSV) and GeoPackage |
| Data structure | Vector |
| Attributes | Includes postcode units, eastings, northings, NHS® health authority codes, administrative codes, PO box indicator and types of delivery points. |
| Scale | Up to 1:1250 |
| Update frequency | Quarterly - February, May, August and November |
| Supply | Download |
| Coverage | Great Britain and Northern Ireland |
| Support documentation | |