For direct marketers, Code-Point helps you maximise your response rates by targeting customers in the best postcodes for your offering.
Code-Point is a powerful insights tool. It shows up geographical hot-spots so you can target local action on, for example, petty crime or disease outbreaks.
We give you the split between residential and commercial addresses in each postcode. This lets you work out which areas to target for services like business broadband.
Beyond the postcode
Code-Point includes NHS region and area codes, local government county, district and ward codes. This gives you insights over a wide range of public policy outcomes.
UK coverage
Code-Point includes postcodes in Northern Ireland, so you can analyse data and provide accurate online look-ups right across the United Kingdom.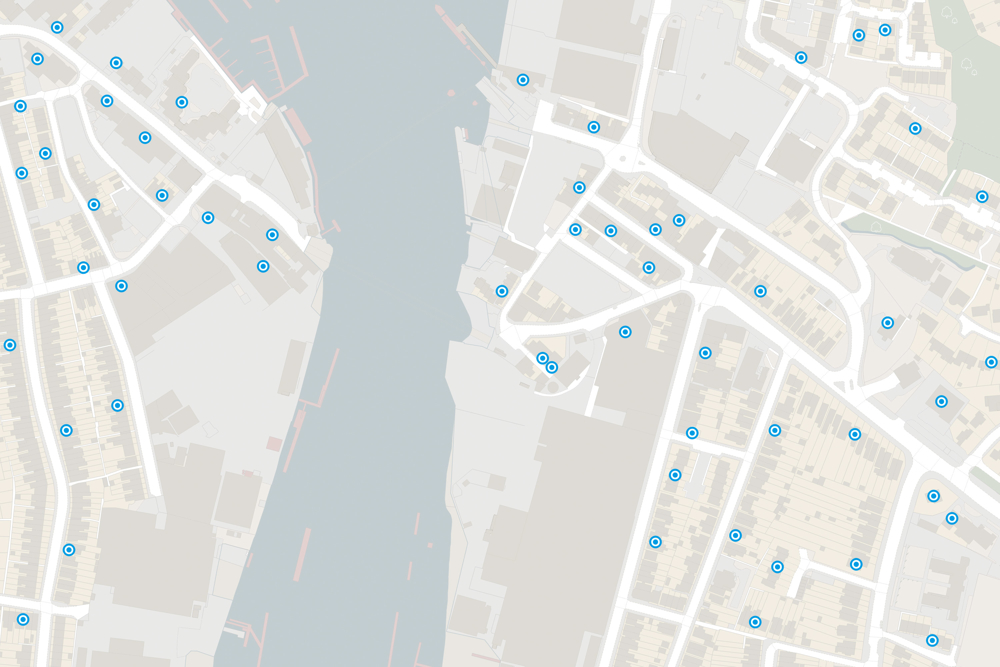 Value for money
Code-Point is an economical planning or marketing tool if you don't need to analyse data at the level of individual addresses. For even deeper insight, we recommend Code-Point with polygons.
Specifications
Technical specification
| Key Features | What this product offers |
| --- | --- |
| Format | Comma separated values |
| Data structure | Vector |
| Attributes | Includes postcode units, eastings, northings, NHS® health authority codes, administrative codes, PO box indicator and types of delivery points. |
| Scale | Up to 1:1250 |
| Update frequency | Quarterly - February, May, August and November |
| Supply | Download and DVD |
| Coverage | Great Britain and Northern Ireland |
Licensing
Code-Point is available under the following Licences:
Explore our data
You're welcome to try out this data for free under our Data Exploration Licence.
Internal business use
When using OS data in your own business, you need our Framework Contract (Direct Customers) together with a data contract.
Creating products or services
To use this data commercially in your own products and services, or to distribute it, you will need to sign up to our Framework Contract (Partners) and a relevant defined use contract. This will vary depending on what you're going to do with the data.