Get started for free
Easy to access and use from the OS Data Hub. Benefit from up to £1,000 of free premium data every calendar month, as well as free development mode.
Available to PSGA members from January 2021.
Up-to-date and analysis ready
Benefit from current, detailed and accurate data to help you generate new location-based insight. OS Features API contains OS MasterMap Topography Layer, and much more.
Reduce your overheads
No need to download, store and manage large and complex datasets, we take care of that so you can focus on adding value.
Rich data and attribution
OS Features API gives you direct access to the detailed geometries and rich attribution of individual features contained within our data. It contains lots of data layers, some of which are free-to-use OS OpenData and some are Premium data. It is based on the OGC standard Web Feature Service (WFS) so is interoperable with lots of GIS software and web mapping libraries.
We have tonnes of online support to help you get started and find inspiration; from detailed documentation to copy and paste code examples.
Access via the OS Data Hub now and available to PSGA members from January 2021.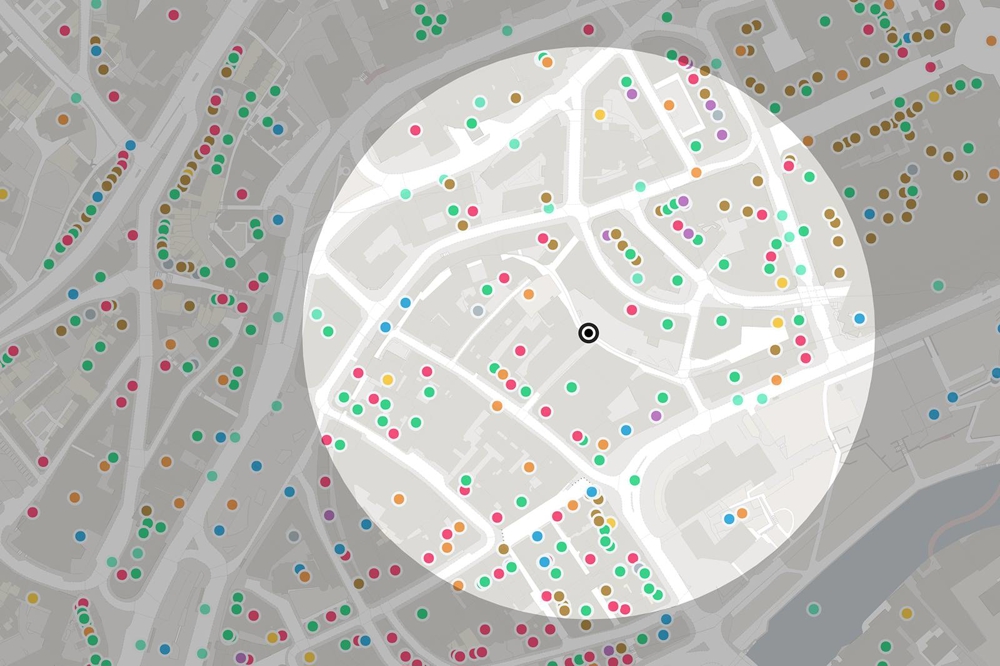 Filter, select, analyse, visualise
OS Features API enables you to perform powerful geospatial analysis. Filter the data to receive exactly what you need, as and when you need it. There are lots of options for applying spatial filters (e.g. Intersect), attribute filters and even combinations. For example, you can select all buildings within a specified area of interest (a polygon feature).
This API is intended for dealing with relatively small amounts of data at local scales, not for big data analysis.
Lots of data layers
Buildings, roads, rivers, hospitals, playing fields, contours and much more. There are lots of data layers available in OS Features API. Filter and select the right data for your analysis, from detailed building footprints to generalised road networks. You can get started for free and use OS OpenData or upgrade to benefit from Premium data.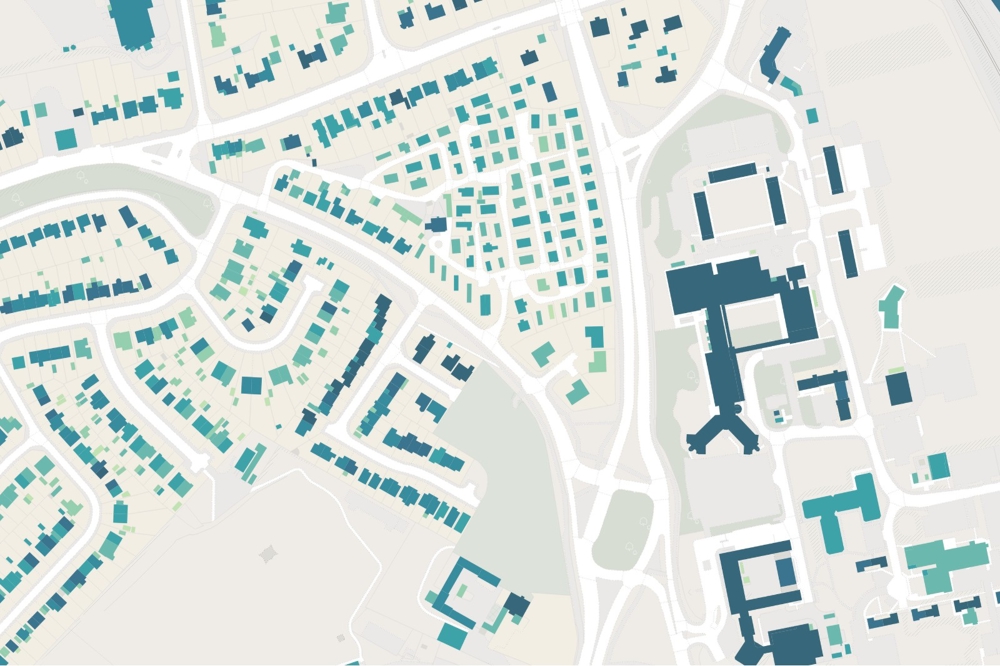 Make decisions with confidence
OS Features API contains precise location data including OS MasterMap Topography Layer so you can benefit from the detail of every building, road outline, lake, fence and much more. Using the attribution, you can link data together to generate new insight and create compelling visualisations.
Web developers can build interactive web maps with OS Features API, and data scientists can connect it into their data pipelines.
Specifications
| Key Features | What this product offers |
| --- | --- |
| Format​ | Web Feature Service (WFS) |
| Data Structure​ | Vector (GeoJSON and GML) |
| Scale​ | Best used at large scales (zoomed in) |
| Update Frequency​ | OS MasterMap Highways Network – monthly, OS MasterMap Topography Layer - six-weekly, OS MasterMap Water Network Layer - quarterly, OS MasterMap Greenspace Layer – six-monthly, OS MasterMap Sites Layer – six-monthly, OS Open Zoomstack - six-monthly, OS Detailed Path Network - annually |
| Projection​ | British National Grid (EPSG: 27700) and Web Mercator (EPSG: 3857) |
| Availability​ | 99.9% uptime ​ |
| Supply​ | Access via the OS Data Hub now and available to PSGA members from January 2021. |
| Coverage​ | Great Britain​ |
Licensing
OS Data Hub plans
You'll benefit from free unlimited transactions.
Gives you access to OS OpenData within the API.
It can be used by anyone, whether you are a lone developer, a small company, or a big business.
You can use our OpenData for any purpose, under the Open Government Licence (OGL), including for your own use or for use by third parties.
See the OS Data Hub Plans page for more information.
Case studies
BT connected to UK mapping data
British Telecom (BT) combined data from Ordnance Survey and Ordnance Survey of Northern Ireland in one seamless service to create a dataset for the UK.
The mobile app that makes exploring the British countryside easy
Using Ordnance Survey's API, the Outdoors GPS app helps outdoor enthusiasts find their way – by providing OS Maps at any time, in any location – both on and offline.