Perform powerful geospatial analysis
OS Features API enables you to perform powerful geospatial analysis. Filter the data to receive exactly what you need, as and when you need it.
Get started for free
Easy to access and use from the OS Data Hub. Benefit from up to £1,000 of free premium data every calendar month, as well as free development mode.
Up-to-date and analysis ready
Benefit from current, detailed and accurate data to help you generate new location-based insight. OS Features API contains OS MasterMap Topography Layer, and much more.
Reduce your overheads
No need to download, store and manage large and complex datasets, we take care of that so you can focus on adding value.
Rich data and attribution
Access detailed geometries and rich attribution through OS Features API. It contains lots of data layers, some of which are free-to-use OS OpenData and some are Premium data.
Based on the OGC standard Web Feature Service (WFS) so interoperable with lots of GIS software and web mapping libraries.
Online support to help you get started and find inspiration; from detailed documentation to copy and paste code examples.
Case studies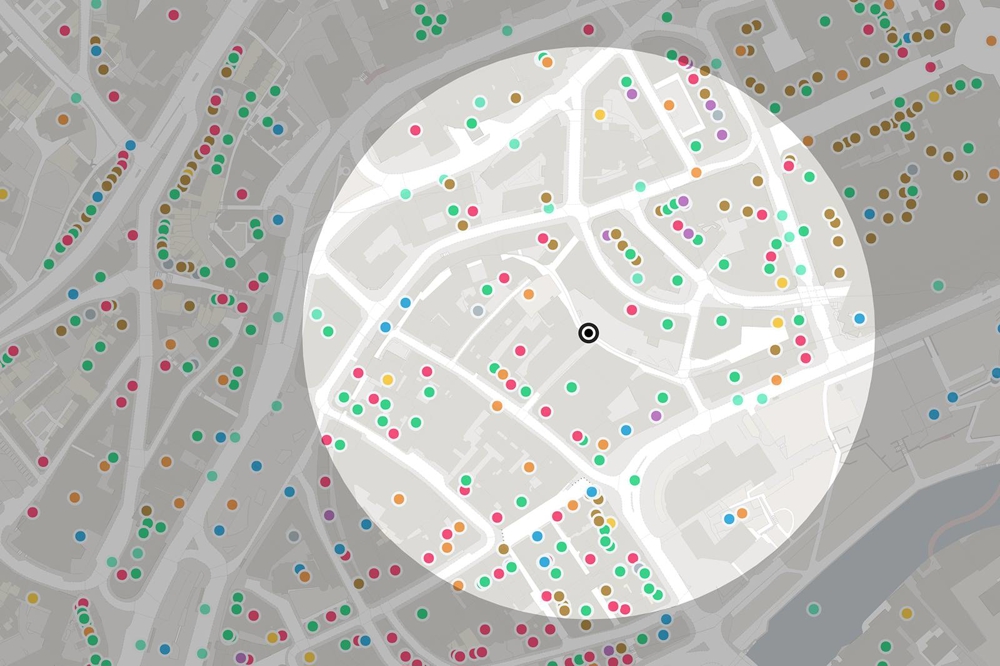 When property is at risk – it's critical to have detailed information to mitigate damage.
Balkerne works directly with property managers to give a building-by-building risk assessment on their individual portfolios. Using data from the OS Data Hub alongside their other sources means Balkerne can equip their customers with real-time risk analytics.
| Key Features | What this product offers |
| --- | --- |
| Format​ | Web Feature Service (WFS) |
| Data Structure​ | Vector (GeoJSON and GML) |
| Scale​ | Best used at large scales (zoomed in) |
| Update Frequency​ | OS MasterMap Highways Network – monthly, OS MasterMap Topography Layer - six-weekly, OS MasterMap Water Network Layer - quarterly, OS MasterMap Greenspace Layer – six-monthly, OS MasterMap Sites Layer – six-monthly, OS Open Zoomstack - six-monthly, OS Detailed Path Network - annually |
| Projection​ | British National Grid (EPSG: 27700) and Web Mercator (EPSG: 3857) |
| Availability​ | 99.9% uptime ​ |
| Supply​ | Access via the OS Data Hub |
| Coverage​ | Great Britain​ |