Free to use under OpenData plan
Easy to access and use from the OS Data Hub. Sign up and get instant access for free use.
Up-to-date relationships
Benefit from the valuable relationship found in OS Premium products. Link together datasets that are using different identifiers; for example, linking a property address (UPRN) to the street that it's on (USRN).
Reduce your overheads
No need to download, store and manage large and complex datasets, we take care of that so you can focus on adding value.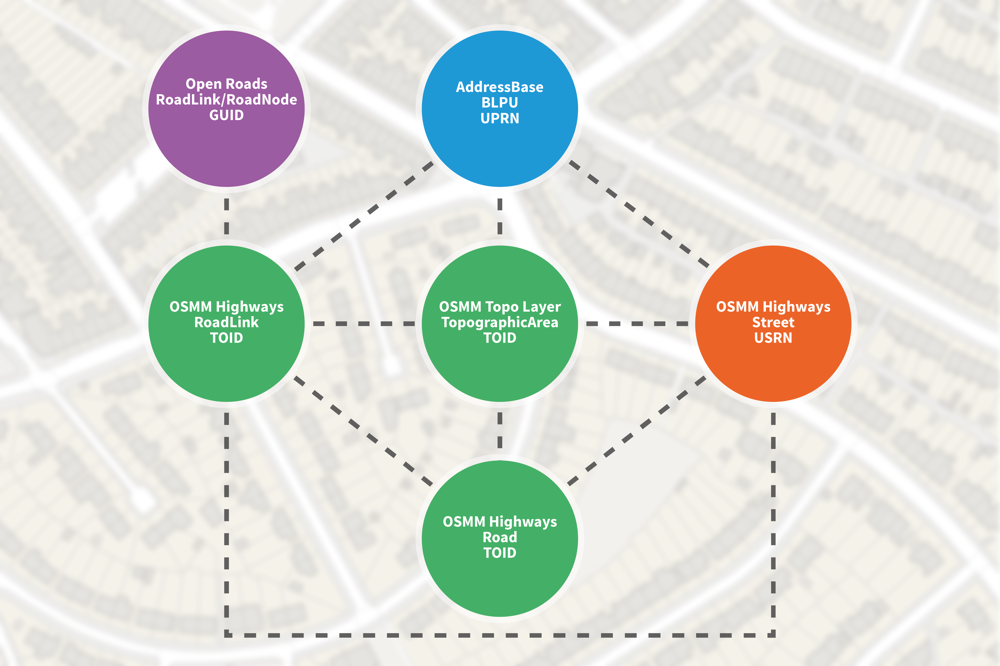 Detailed, searchable data
The OS Linked Identifiers API gives direct access to identifiers for a large number of feature types such as address records, building outlines, road surface area, road names, road sections and street records as well as the relationships between them that we provide links for.
It provides the relationships between the following features found in the OS MasterMap products.
TopographicArea* (TOID): OS MaterMap Topographic Layer
RoadLink(TOID): OS MasterMap Highways Networks – Roads
Road(TOID): OS MasterMap Highways Networks – Roads
ORRoadLink/ORRoadNode(GUID): OS Open Roads
Street(USRN): OS MasterMap Highways Networks – Roads
BLPU(UPRN): AddressBase Premium
* restricted to address and road features.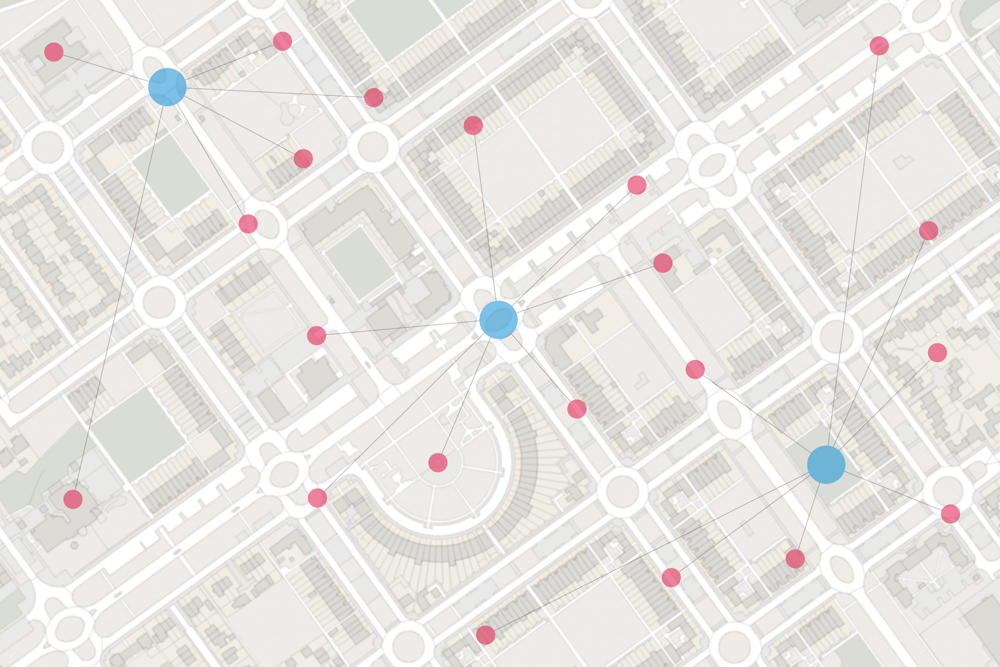 Easy to integrate
The API has been designed with ease-of-use in mind. It conforms to RESTful OpenAPI v3.0.2 specification and returns data in a readable JSON format. These standards integrate well with JavaScript and support the creation of sophisticated interactive map web applications in conjunction with our OS Maps API, OS Vector Tile API and OS Features API.
Web developers can create clickable interactive web app maps for selection of road or building features. Search for a street name and highlight all the properties that are on it or visualise open data such as accident counts, pollution levels or average vehicle speed data using OS Open Roads
You'll benefit from free unlimited transactions.
This plan gives you access to OS OpenData within the API.
It can be used by anyone - whether you're a lone developer, small company, or a big business.
You can use our OpenData for any purpose, including for your own use or for use by third parties, with help from our OpenData support page.
See the OS Data Hub Plans page for more information.
| Key Features | What this product offers |
| --- | --- |
| Data Structure | JSON |
| Update Frequency | Six-weekly |
| Availability | 99.9% uptime |
| Supply | Access via the OS Data Hub |
| Coverage | Great Britain |