From aqueducts to tunnels, with annotations of flow direction, OS MasterMap Water Network Layer provides the detailed mapping that's most useful – including underground watercourses (inferred from entry and exits).
Proximity is key. Organisations can understand water-related risks in detail, combining OS MasterMap Water Layer with OS MasterMap Topography Layer, property information and 3D height data for even richer insights.
For planners, for surveyors, for engineers – this Layer offers the potential to model in 2D and 3D like never before, thanks to the clarity of river flow, gradient and river widths.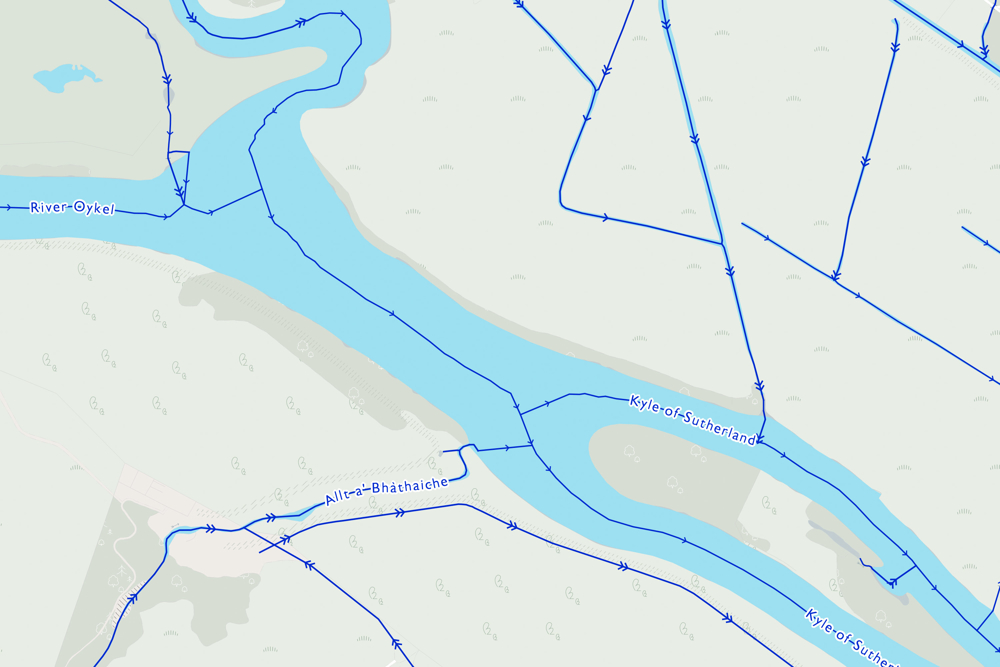 Answers on tap
With this water network data, you can look up the height of any water course, along with its flow direction, gradient, length and width anywhere along its length.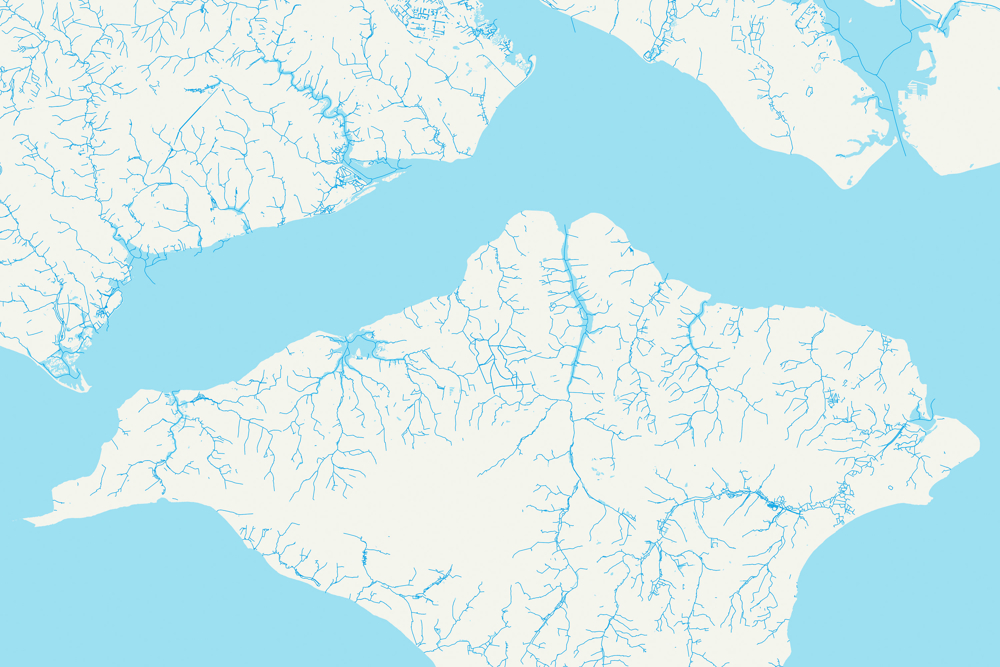 How far, how wide
As an island, water defines Great Britain. No other visualisation of our nation's watercourses details the heights of watercourses in relation to sea level with this level of precision.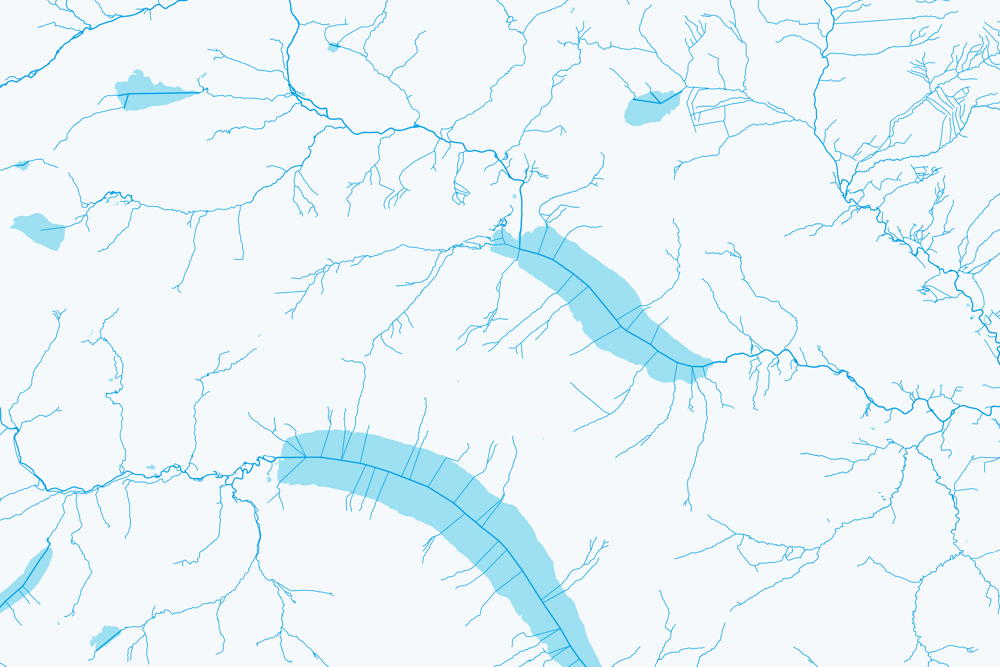 Content and context
OS MasterMap Water Network Layer provides a detailed centre line following the curve of the waterway precisely. It includes the coordinates of watercourse sources and where they meet, exactly.
Specifications
Technical specification
| Key Features | What this product offers |
| --- | --- |
| Format | GML 3.2 |
| Data structure | Vector - topologically structured link and node network |
| Attributes | Watercourse name, flow direction, gradient, primary flow, TOID® reference, EA or SEPA catchment name and ID |
| Scale | 1:1250 – 1:10 000 |
| Update frequency | Quarterly - April, July, October, January |
| Supply | DVD and download |
| Coverage | National |
Licensing
OS MasterMap Water Network Layer is available under the following licences:
Explore our data
You're welcome to try out this data for free under our Data Exploration Licence.
Internal business use
When using OS data in your own business, you need our Framework Contract (Direct Customers) together with a data contract.
Creating products or services
To use this data commercially in your own products and services, or to distribute it, you will need to sign up to our Framework Contract (Partners) and a relevant defined use contract. This will vary depending on what you're going to do with the data.
OS MasterMap Water Network Layer FAQs