A Unique Street Reference Number (USRN) is a unique and persistent identifier for every street, road, track, path, cycle track or cycle way in Great Britain.
Our Open USRN product contains USRNs across GB. They are the authoritative identifier assigned to and uniquely identifying streets and are essential for managing Great Britain's Highways.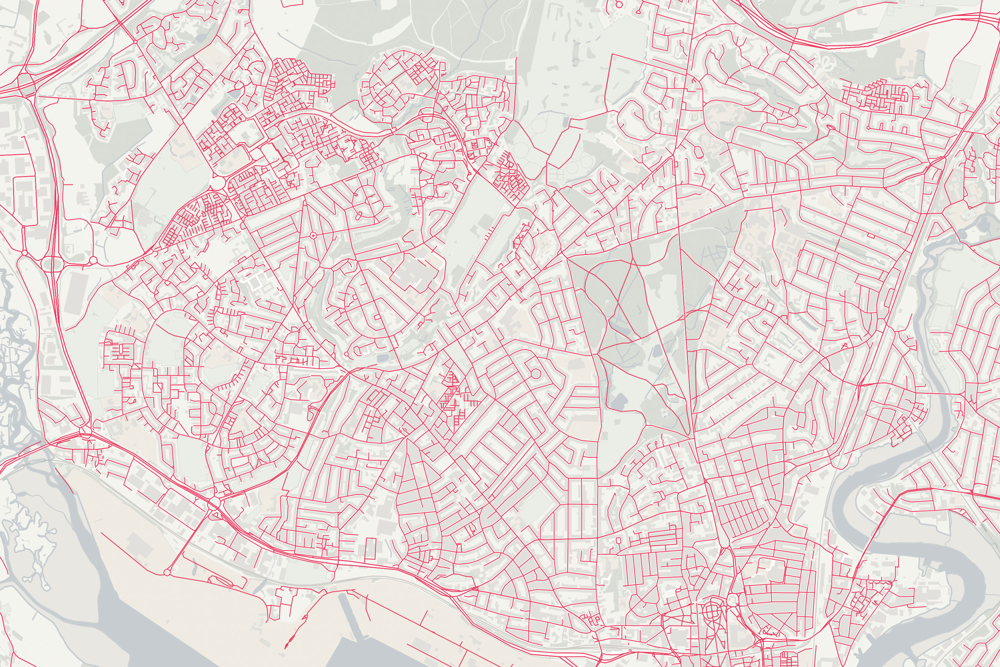 Authoritative
The USRNs in OS Open USRN are allocated by Highway or Road Authorities and Highway Bodies, under their statutory responsibility to maintain this information. This means you can have confidence you're accessing an authoritative source of these identifiers.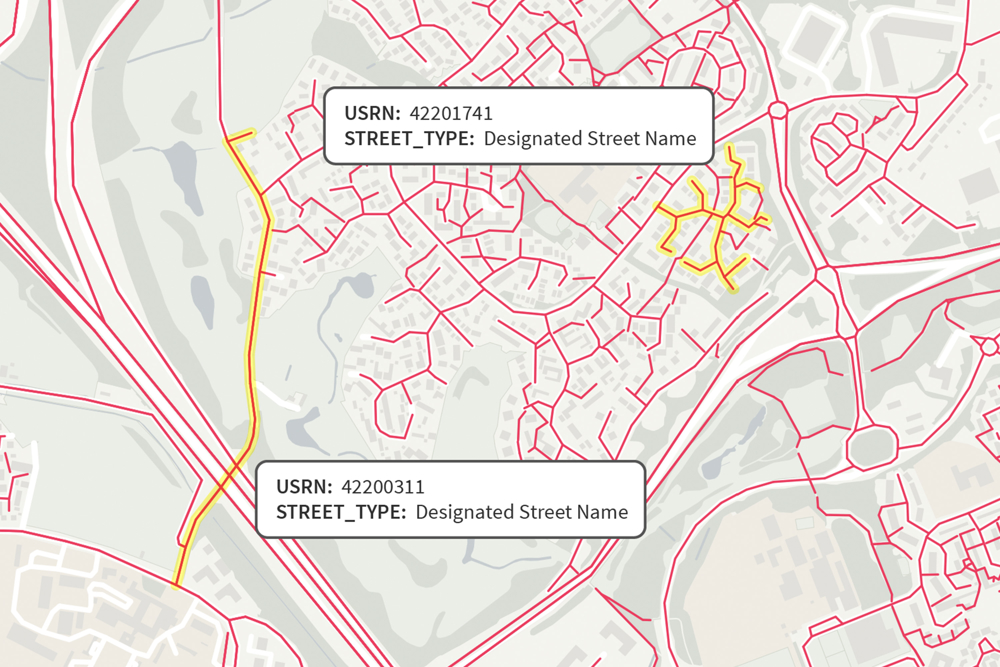 Identifiers you can trust
The USRN is never re-used, once its allocated to a street record, it will never change or be reused.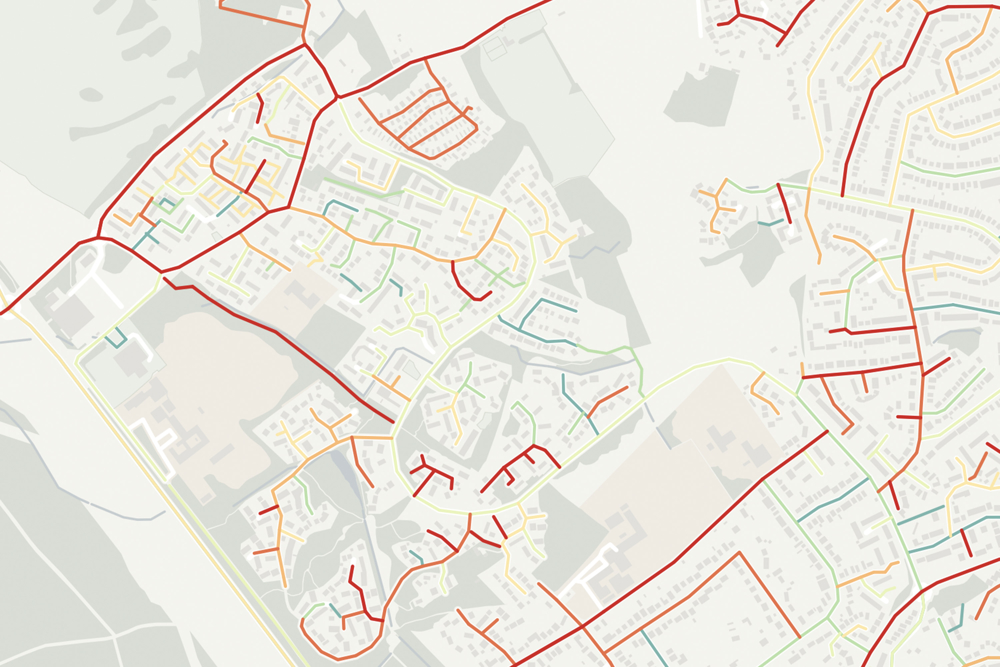 Regularly updated & easy to access
OS Open USRN is updated monthly aligned to OS MasterMap Highways Network products. Available in GeoPackage and designed as a simple data structure to help you get started quickly.
Our open data products are covered by the Open Government Licence (OGL), which allows you to:
copy, distribute and transmit the data;
adapt the data; and
exploit the data commercially, whether by sub-licensing it, combining it with other data, or including it in your own product or application.
We simply ask that you acknowledge the copyright and the source of the data by including the following attribution statement:
Contains OS data © Crown copyright and database right 2022
Where you use Code-Point Open data, you must also use the following attribution statements:
Contains Royal Mail data © Royal Mail copyright and Database right 2022
Contains National Statistics data © Crown copyright and database right 2022
| Key Features | What this product offers |
| --- | --- |
| Format | GeoPackage |
| Data structure | Lines |
| Attributes | USRN, Street Type, Geometry |
| Scale | 1:15 000 – 1:25 000 |
| Update frequency | Monthly in line with OS MasterMap Highways Network |
| Supply | Online download |
| Coverage | Great Britain |