Customisable street level mapping of Great Britain
VectorMap Local enables customisable mapping with street level detail that is highly accurate, detailed and reliable.
Highly detailed
VectorMap Local is full of rich, detailed mapping attributes and features that improves contextual information and in-depth analysis – especially when compared to alternative data sources.
Customisable
Prebuilt colour options are available for both vector and raster formats, but vector data is fully customisable. You can design your VML basemap to perfectly suit your needs. This might be to a preferred colour palette, to suit different viewing methods or to highlight features of most interest.
Reliable, up-to-date mapping
VectorMap Local is generated automatically from OS Large Scale Topographic database (used for OSMM Topo), improving currency and consistency to give accurate and reliable real world geographical information.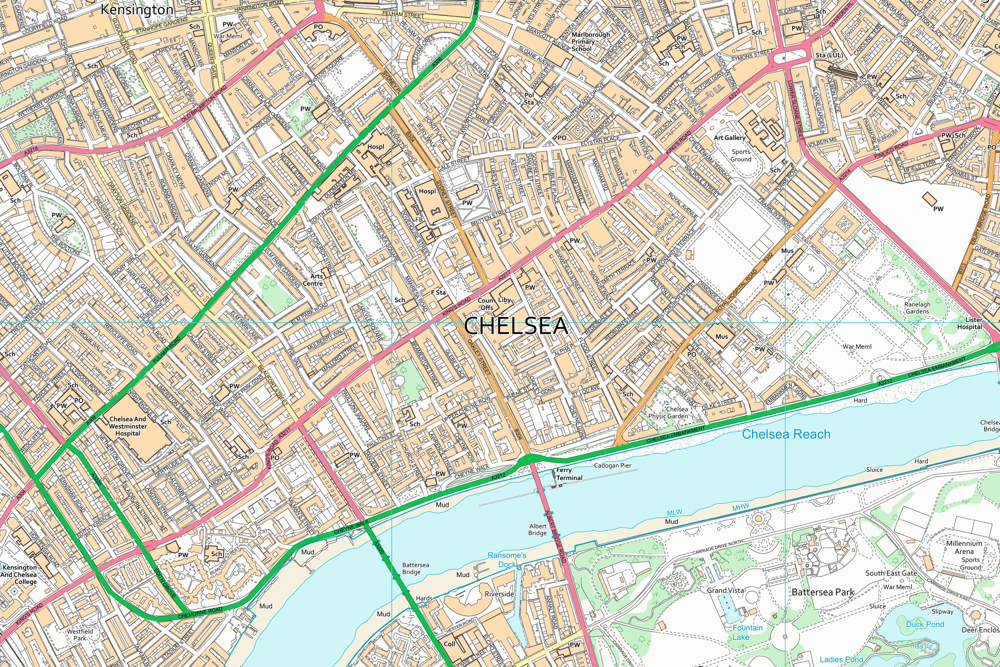 Easier to load vector data
OS VectorMap Local comes in GeoPackage so it's easy to use in geographic information system (GIS) packages. GeoPackage, which is natively supported by most software applications, is an open, non-proprietary, platform-independent data format for GIS systems.
Case studies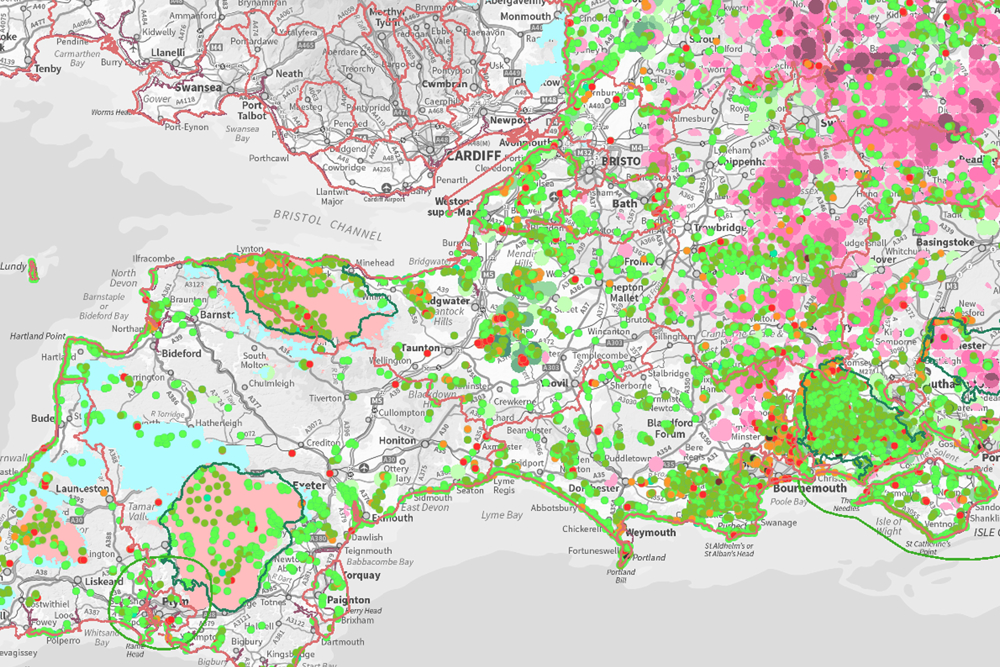 Landmark Solutions uses OS VectorMap Local to create the MAGIC map of Natural England
Using Ordnance Survey (OS) mapping, Landmark Solutions created an online portal to help the 2,000 people who visit Natural England's MAGIC website each day.
Aviva UK Insurance makes use of OS VectorMap Local data
Aviva UK Insurance has made its assessment process more efficient and accurate – with the continued help of OS data.
| Key Features | What this product offers |
| --- | --- |
| Formats | Vector: GML 3.2.1 and GeoPackage || Raster: GeoTIFF with LZW compression (colour, backdrop colour and black & white) |
| Tile size | 5km x 5km |
| Attributes | Roads, railways, vegetation, boundaries, urban extents, buildings, fences and water. |
| Scale | 1:3 000 to 1:20 000 |
| Update frequency | Quarterly (January, April, July and October) - Tile-based change-only updates. |
| Supply | Download |
| Coverage | Great Britain |
| Support documentation | |