If you use OS data to create a dataset, there are times when you'll want to share and publish this. Here are the ways that you can do it.
What is derived data and what does it mean for me?
Derived data is new information or datasets that are created from existing data. It's the data you create for your organisation using OS data as a source. 
You can use most OS data licensed to you under the Public Sector Geospatial Agreement (PSGA) to create new geographic datasets of your own.
How do I publish a derived dataset?
If you're using OS OpenData supplied under the PSGA to make the dataset, this is covered by Open Government Licence – meaning you can publish anything created from this and all we ask is you acknowledge your use of OS OpenData (PDF).
For our other data, your public sector Member Licence lets you publish and share your data under Open Government Licence if you meet our publishing criteria, all you need to do is tell us you're going to publish your dataset. Read the criteria and tell OS about your dataset.
You do not need to use the click-to-accept End User Licence if you're publishing or sharing OS OpenData. You may need to use this if you're publishing other products.
Make sure you keep a log of who the data owner is and the source of your material.
What datasets can I publish that include OS data?
These are common categories of datasets our customers can publish using our presumption to publish criteria. Even if your data is not covered there, you can request an exemption.
Various planning application data captured by Local Authorities also fall within the presumption to publish, as follows: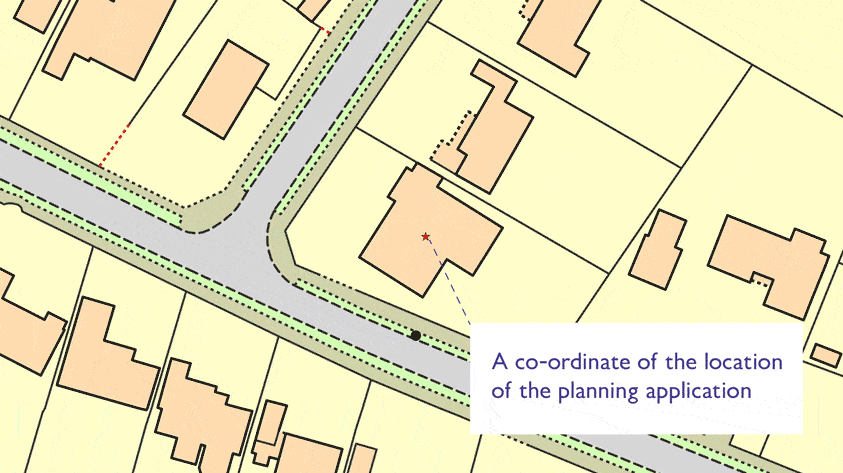 Examples of OS data being used to create new datasets