Discover more with new OS Maps 3D feature
24 Sep 2018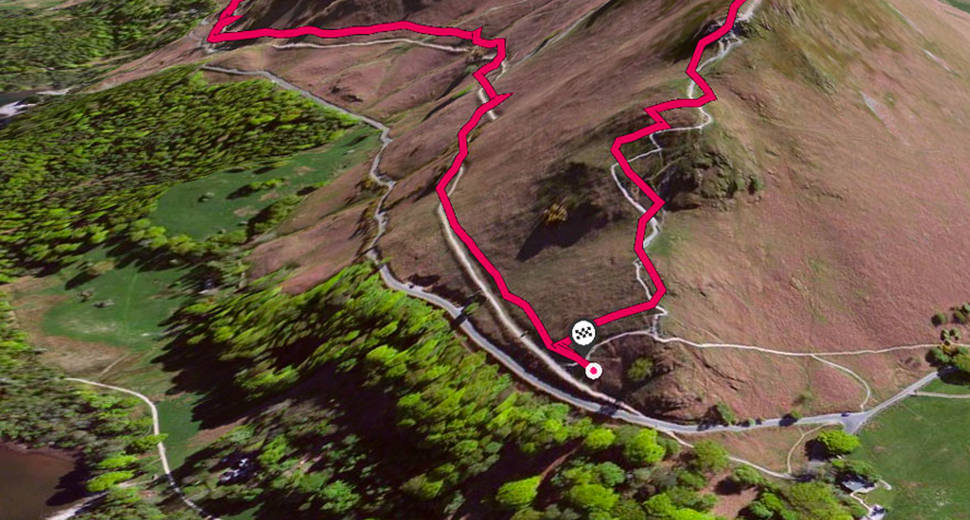 Following the success of OS Maps' augmented reality points of interest and 3D features on the web, Ordnance Survey has now added Tabletop 3D to the app. This new 3D feature allows users to visualise an area and explore their route in a truly revolutionary way before putting on the walking boots or jumping on the bike.
As well as being visually striking and fun to use, this feature will enable users to safely understand the landscape and terrain of any future adventure. While Tabletop 3D is a fun visualisation that everyone can enjoy, this technology is primarily intended to allow users to safely plan an expedition.
With mountain rescue incidents up again for the fifth consecutive year in 2018 as reported by Mountain Rescue England and Wales, creating products to encourage safety when planning adventures is a focus for Ordnance Survey's product team.
Digital Product Manager at Ordnance Survey, Tim Newman, said:
"Through our range of products, both paper and digital, we want to make the outdoors enjoyable, accessible and safe. By previewing in 3D before you go, you can make sure that a route is safely within your fitness limits and that you're comfortable with the terrain underfoot; a rocky knife-edge ridge might not be the best introduction to hill walking for the novice! We also hope this feature will reach new audiences and inspire them to get outside. Finally, it's just good fun. It's perfect for some armchair adventures or showing others where you've been at the pub afterwards.
To use it, pick a clear table or area of floor, and the app will create a 3D model of your route and display it on that surface using the phone's camera. To explore the landscape – just move your phone around. At launch this is only available on iOS devices*."
Free to anyone who downloads OS Maps from the Apple Store, this new AR feature can be used for any route in Great Britain. With now more than 1 million routes in the app, there has never been a better excuse to GetOutside and explore!
To find out more about the Tabletop 3D feature and to start your adventure, visit explore.osmaps.com.