John Kimmance
Managing Director, National Mapping Services, Ordnance Survey
How geospatial will underpin the drive to net zero in 2021
The climate crisis is the single greatest issue of our time. The good news is that at Ordnance Survey, we're in a good position to make an impact in helping the country reach net zero.
From the middle of last year, we've been making it easier for both the public sector and businesses to access our data. I believe this will help support a drive towards net-zero with a sense of renewed purpose this year.
Last year was an important year for geospatial – it saw the launch of the new Geospatial Commission's Public Sector Geospatial Agreement (PSGA), which expanded access to our core geospatial products and services. It also saw the launch of the UK's Geospatial Strategy by the Geospatial Commission, which set out a coordinated approach to unlock economic, social and environmental value of geospatial data.
Also in 2020, the United Nations Committee of Experts on Global Geospatial Information Management (UNGGIM) published the Future Trends report, and held the Virtual High-Level Forum Events, exploring the impact of geospatial data, organised in partnership with Ordnance Survey. It's exciting to be at the forefront of this transformative moment for our industry.
These events took place during the Covid pandemic. Ordnance Survey's location data is helping to tackle that, too – in addition to thousands of organisations using our data we've directly supported over 200 public and private sector organisations respond to the crisis, including helping the track and trace and vaccine roll-out in England.
With energy being a major contributor to carbon emissions, location is providing insight into land use. In Scotland, our greenspace data helped to reveal that 60 per cent of Edinburgh and Aberdeen are made up of green space. Scotland's parks and greenspace charity, Greenspace Scotland, says this green space is a vital source of clean energy, which can be harvested using ground source heat pumps (GSHP), and used to heat our homes.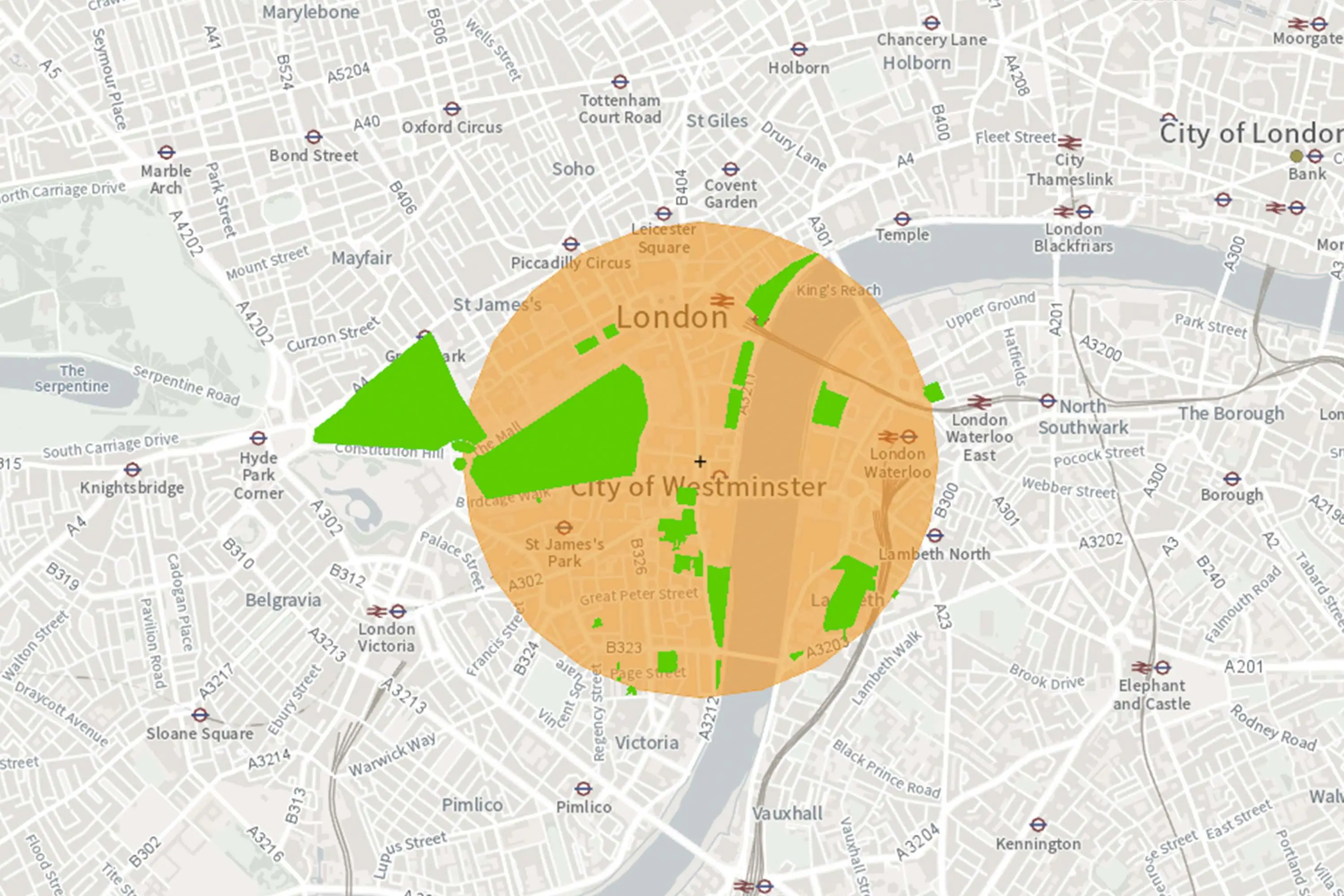 Ordnance Survey data also supported town planners in Milton Keynes to plan a similar project. Also in Scotland, in Moray, OS MasterMap data has helped authorities position wind turbines to provide renewable energy.
2021 will be even more important for our industry and crucially, the environment. To support this focus we've recently launched a new suite of APIs to the public sector for free, providing valuable location data to support the tackling of climate change.
We'll see location data play an important part in the 'build back better' environmental agenda this year too – supporting the roll-out of electric cars, planning renewable energy, managing climate change related flood risk and drought, and improving waste collection and recycling. Farming, agriculture, nature restoration are all key to the drive towards net zero - and we're helping support an approach which is driven by data and spatial prioritisation.
Other projects where Ordnance Survey data is being used to further sustainability goals include our work with DfT on electric car charging points. The project is at an early stage, but this research will help to build the electric charging infrastructure needed to transition from fossil fuels to electric vehicles. Our data is also being used by local authorities across Britain to improve route optimisation for buses, waste carts and gritters, reducing the carbon footprint of transport.
OS data also aids start-ups such as Topolytics who are looking at improving the tracking of waste generated in Britain. Topolytics use geography to map the movement of commercial and industrial waste, helping waste producers and recycling companies to achieve better environmental and investment outcomes.
Under the terms of the new PSGA and the OS Data Hub, public sector developers and the private sector now have greater access to OS's premium geospatial data than ever before.
I'm proud of our contribution to tackling the pandemic, and I'm excited to see how geospatial data will shape the UK's 'build back better' environmental agenda in 2021 - helping the government rebuild the economy with climate change top of the agenda.
2021 will also see the UK host COP26, where we hope we can make the case for the importance of location data in tackling climate change on the world stage. 2021 could be the year that we finally begin to turn the tide on the crisis, with location data leading the way.